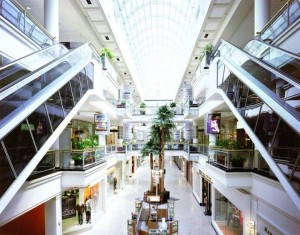 Even though the story broke in October, it's still making the rounds on Facebook –  just in time for Christmas: retail developer Macerich announced that it will no longer allow pet stores that sell animals in more than 70 malls nationwide. According to a story from October at GlobalAnimal.org, "This new humane policy designed to break the puppy mill business chain is taking effect nationwide within 30 days. Macerich confirmed that they will not renew the leases of existing pet stores that sell animals and in their place, are opening humane stores offering adoptions of rescued pets."
And Macerich isn't the only retailer stepping up to the plate. According to Best Friends Animal Society, "Irvine Company, owner of shopping centers throughout central Orange County, California, implemented a policy to not rent to retailers planning to sell dogs and cats in any of its shopping centers a few months ago. The company noted, though, that it would honor its existing contractual commitment with Russo's Pet Experience until its lease expires in October 2012."
This wasn't an overnight success. In October 2008, Best Friends Puppies Aren't Products Los Angeles (PAPLA) began protesting in front of Barkworks in the Westside Pavillion in Los Angeles. When Macerich restricted the group's access to protest only in specified areas of the mall, Best Friends sued for the right to protest in other areas of the mall. Best Friends lost that lawsuit, but in 2010 the California Courts of Appeals ruled in favor of Best Friends.
In September 2011, the Animal Legal Defense Fund (ALDF) filed suit in California Superior Court in Los Angeles County against Barkworks, a Southern California pet store chain, claiming the stores repeatedly engage in fraud and false advertising in an effort to conceal from customers that they source their puppies from abusive "puppy mills."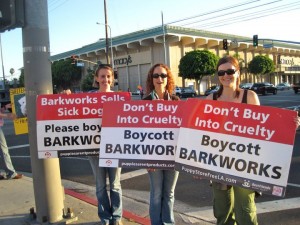 Part of the success for the ban at Macerich goes to LA filmaker and animal activist Jennifer Peterson. She started a Facebook page campaign called "Boycott Barkworks Pet Stores" in 2010 after a friend purchased a puppy from Barkworks pet store in Westside Pavillion mall in LA. When the puppy got sick and the store refused to take responsibility, Peterson suspected the dog had come from a puppy mill. She started a crusade to shut down Barkworks stores, mobilizing protests and then working directly with Macerich to ban the sale of bred pets.
According to GlobalAnimal.org, "Jennifer reached out to her friend Randy Brant, who is Macerich's VP of Leasing. Brant and others at Macerich knew little about puppy mills and were appalled by what Jennifer Peterson had shared … Jennifer Peterson, Randy Brant and his wife, Dahli, worked for a year to help Macerich develop the companywide pet sale ban in their malls."
This news is a major coup for animal activists and a wonderful opportunity for rescue organizations, who have now begun to replace the bred puppies with rescues and adoption events. Westside Pavillion has now opened the LA Love and Leashes adoption store,  operated by Friends of LA Animal Shelters, in the mall.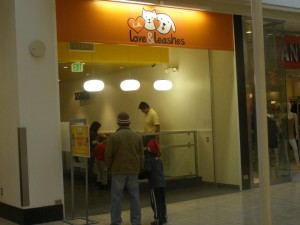 As you shop this Christmas season, avoid the temptation to take home that cute little puppy in the window of your local pet store. Chances are he's from a puppy mill, and while it's tempting to think you're saving the little critter, know that as soon as he's gone another inbred, mistreated pup will take his place. Instead, visit your local animal shelter or go to an adoption event.
And by all means, don't buy a dog or cat as a gift for someone for Christmas. Puppies are not products.
Learn more about Best Friends Animal Society on their website. Learn more about puppy mills on the Best Friends puppy mill initiative website.