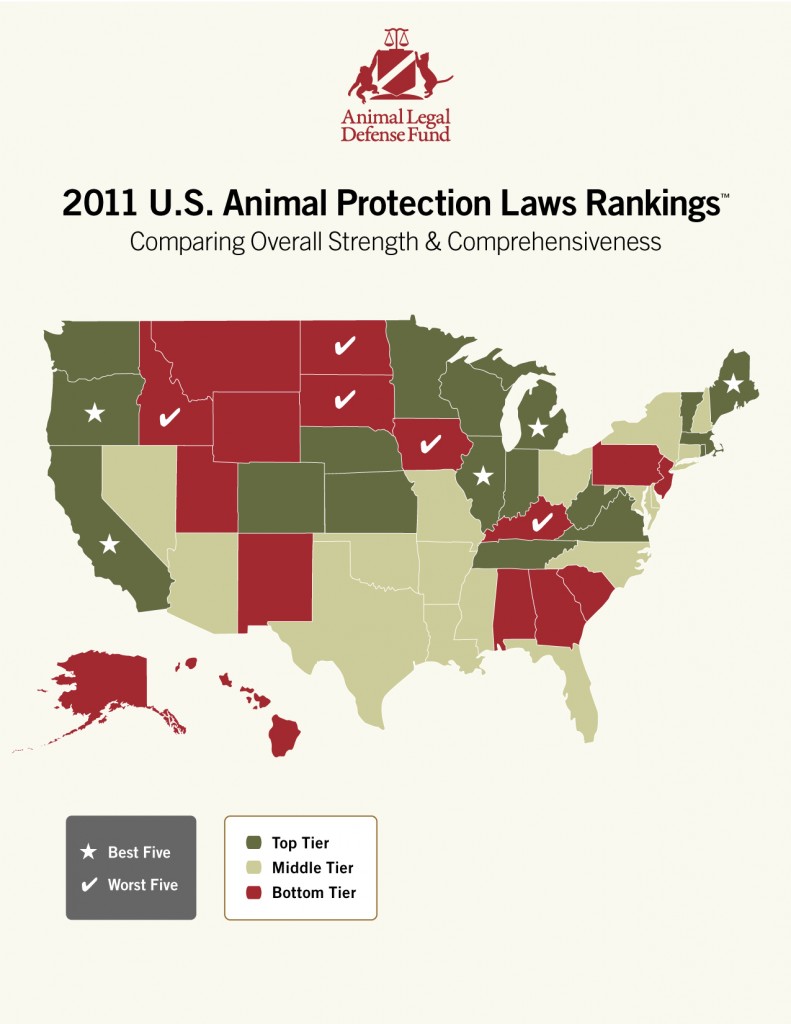 The Animal Legal Defense Fund this week released its annual report ranking animal cruelty laws across the nation, and according to the report Kentucky, North Dakota, Idaho, Iowa, and South Dakota are the five best states in the country to be an animal abuser.
Based on a detailed comparative analysis of more than 4,000 pages of statutes, tracking fourteen broad categories of provisions, the report recognizes the states where animal law has real teeth and calls out those like Kentucky – the single worst in the nation for animal protection laws for the fifth year running – where animal abusers get off easy
The legislative weaknesses seen in the states at the bottom of the animal protection barrel include severely restricted or absent felony penalties for the worst types of animal abuse, inadequate standards of basic care for an animal, and lack of restrictions on the ownership of animals for those convicted of cruelty to animals. Idaho, North Dakota, South Dakota, for example, do not have any felony penalties for animal abuse.
On the other end of the spectrum, this year's "best five states for animals" list remains unchanged from 2010, with Illinois, Maine, Michigan, Oregon, and California demonstrating through their laws the strongest commitment to combating animal cruelty.
For the fifth consecutive year, Illinois was the very best of the best for the strength of its laws protecting animals. Mississippi showed the most improvement, moving from 50th last year (out of the 56 states, territories, and district) – and one of the five worst states – to 30th overall this year. Guam showed the second best improvement, moving up 18 spots to 34th in the nation. Arkansas, District of Columbia, Maryland, Oregon, and Texas all improved their standings due, in part, to the adoption of laws that allow animals to be included in domestic violence protective orders.
Where did your state end up on the list? Here are the rankings: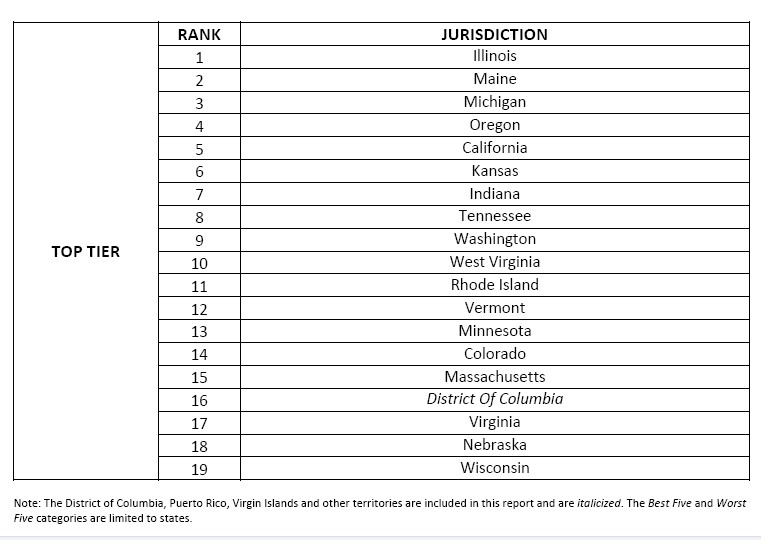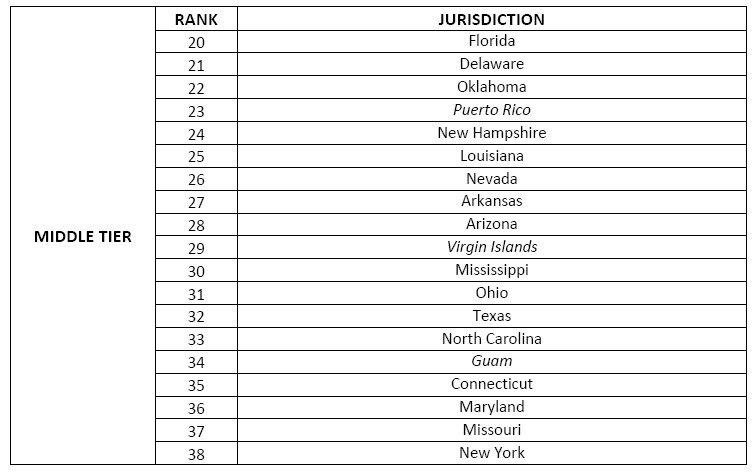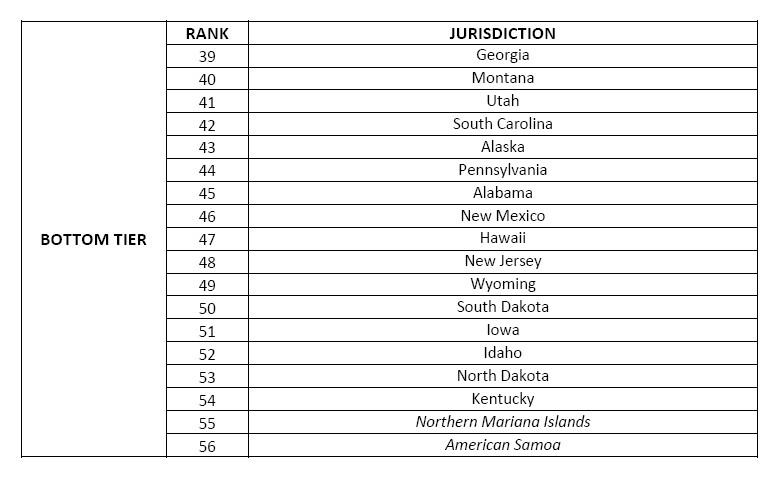 You can learn more in these reports:
2011 U.S. Animal Protection Laws Rankings
Year-End Study Names 2011's "Five Best States to be an Animal Abuser"