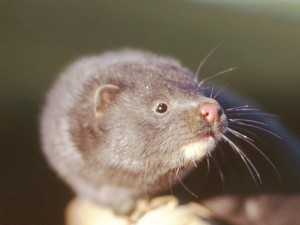 Last week, I stumbled upon an editorial New York Times' columnist Mark Bittman did for American Public Media's Marketplace questioning whether America is still the land of "meat and potatoes". In the commentary, Bittman cited a Department of Agriculture statistic that predicted meat consumption in America will be 12 percent less for 2012 than it was in 2007.
I've been mulling that over for the last week as I contemplated why that might be – more people aware of their food choices? Meat too expensive?
Meat consumption is down but sales at McDonald's are up in January 2012:
"In the U.S., comparable sales rose 7.8% as customers visited McDonald's to enjoy wholesome breakfast choices, McDonald's popular beverage line-up and classic core favorites, as well as the most recent addition to the menu – Chicken McBites – made with bite-sized pieces of premium chicken breast available for a limited time."
It might not be burgers or steak, but it's still animal products. Eggs, ham, cheese, chicken, milk in the lattes. (Just out of curiosity, what's the difference between a premium chicken and a regular McDonald's chicken? A college education?)
Then today I was listening to the radio with half an ear when I heard a reporter say that fur sales for 2011 were up 7 percent. Really?  I've tried to confirm that but so far all I can find are statistics for 2010 – that do cite a
3.1 percent increase in fur sales in the U.S. for 2010
.
So we're eating less meat, eating more fast food, and wearing more fur. Does it sound a little confusing?
 It reminds me a bit of a conversation I had with a friend over lunch a few years ago. We were talking about hand lotion and I said I was using something with lanolin. My friend, who sells cosmetics, said, "I never use anything with animal by products." And she then proceeded to eat a steak sandwich. We both kind of looked at each other and laughed at the contradiction.
I like moments like that, moments that make me think about my choices. To be honest, I had never really thought about lanolin coming from a sheep. All I know is that it makes my very dry, cracked winter hands feel super soft. But I think about it now. Every time I put on that same lotion and feel relief for my dry, cracked winter hands.
So how about you? Are you eating more/less meat and why? Do you wear fur? Use products that contain animal by products? Have you ever even thought about animal products in your cosmetics?