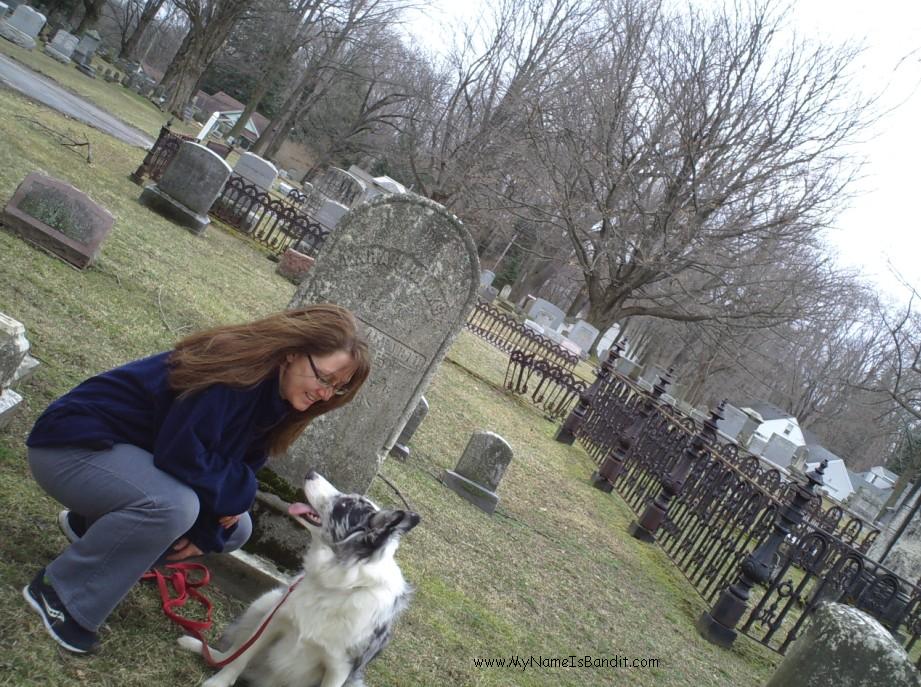 I've been neglectful in posting this last week because here in the Northeast, spring made an early appearance and I wanted to be outside as much as possible before another snowstorm hits. That's life in Western NY.
One of my favorite places to walk with a dog is a local historical cemetery, but last week I visited Mt. Hope Cemetery for a change of scenery.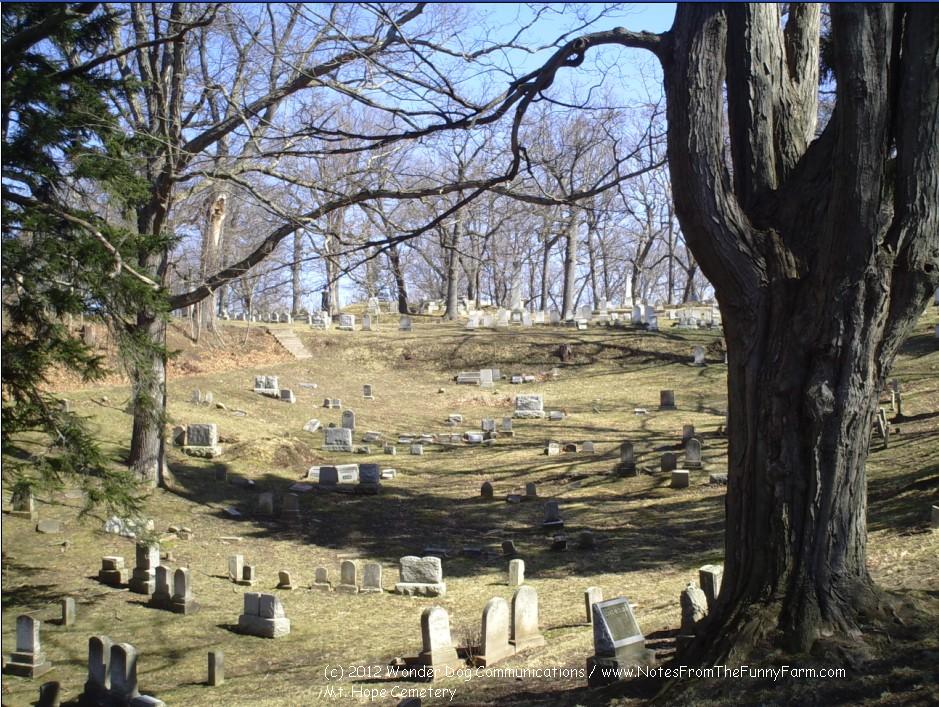 It's ironic that I've lived in Rochester my entire life and have only once been inside Mt. Hope Cemetery, the nation's first municipal cemetery, where people like Frederick Douglas and Susan B. Anthony are buried. (I was there once in high school for a field trip – 30 years ago.)
All of the history, right up the road. And such a wonderful place to walk the dog!
Our area of NY is filled with hiking trails and wooded areas and trails along the Erie Canal and lots of secluded parks where someone wanting privacy can wander for hours. I, however, hate being alone in the woods, even with a dog. Once last summer I took a long walk in Power Mills Park; it was a great walk but I felt uneasy the entire time.
It's so lonely in the woods. And kind of scary.
At the cemetery, though, I never feel alone. Yes, cemeteries are about death. But I never feel like I'm among the dead. Instead, I'm walking among the thousands of people who reside there, and their spirits – figurative or literal spirits, take your pick – accompany me on my walk.
I'm surrounded by the accumulation of life.
Reading the headstones offers a glimpse into history. (And as Bandit knows, headstones are for reading, not peeing on!)
Even more, cemeteries are becoming havens for wildlife, which adds another new dimension of life to this gathering place of souls.
Mt. Hope Cemetery is a
National Wildlife Federation "Certified Wildlife Habitat",
giving a home to all of the critters you'd expect to find on 196 acres of woodlands. To be certified, the location must offer food, water, cover and a place for the animals to raise their young. Mt. Hope provides all in abundance – from Sylvan Waters, a geologic formation called a kettle that provides water, to the acres of woods, hills, shrubs and rock piles that offer shelter. Volunteers also maintain gardens throughout the cemetery, offering berries and plants for animals to eat.
The cemetery is not only the final resting place for thousands of people, but also the birthplace and home for thousands of animals.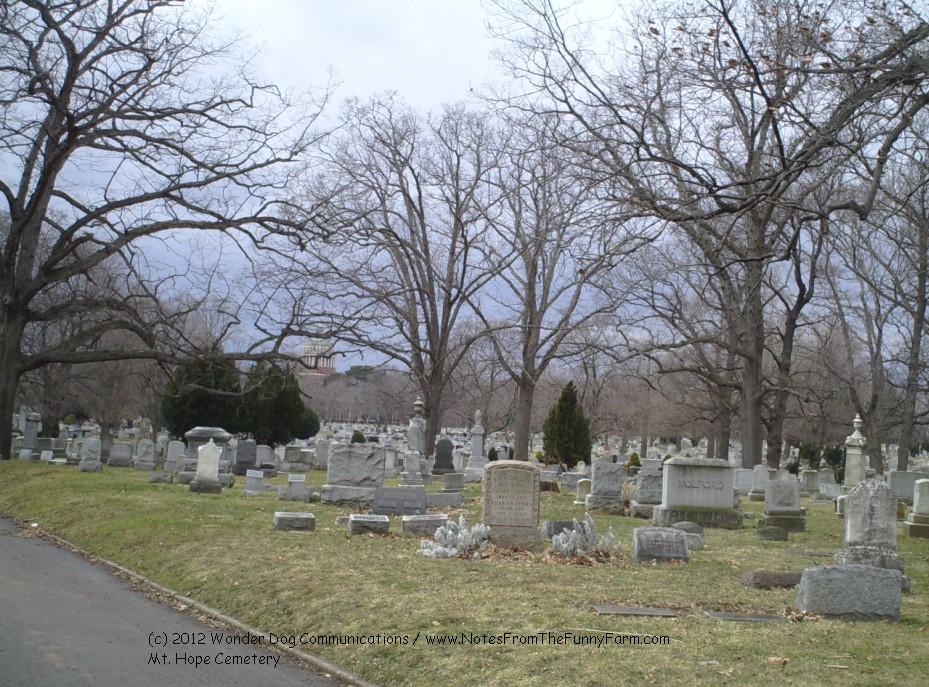 The cemetery is also home to a Bluebird project. A dozen Bluebird nesting boxes are placed throughout the grounds, and while wrens and chickadees took up residence in some, broods of Bluebirds also nested, making Mt. Hope Cemetery their home. Screech owls, flying squirrels, deer, chipmunks, foxes and other woodland creatures also live there.
In the heart of the city, Mt. Hope Cemetery offers a glimpse into the history of not only our city but the nation. It's a wonderfully peaceful and restful place to walk and admire the scenery and the wildlife. As winter fades into memory, I can't wait to see the signs of life emerge.
You can learn more about Mt. Hope Cemetery on the Friends of Mt. Hope website.