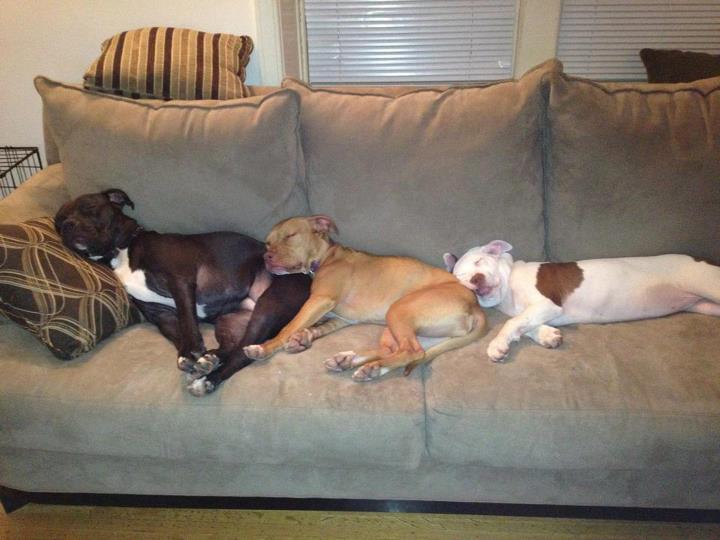 This picture shared by a Facebook pal was just too doggone cute to not share with readers: this is Mabel, Misha and Tessie, taking time out for a snuggly snooze.
Who needs pillows when you have best friends?
The photo was snapped by Sarah Anderson – Mabel is her dog, and Misha and Tessie are foster dogs she's caring for while they find their furever homes. Sarah fosters through Pitty Love Rescue in Rochester, NY; the rescue is dedicated to rescuing and rehabilitating pit bulls, and restoring their reputation as great family dogs and companions.
As you can see, these three make their mission very easy!
To learn more about Pitty Love Rescue, and all of their dogs looking for furever homes, visit:
Check out more reader photos!