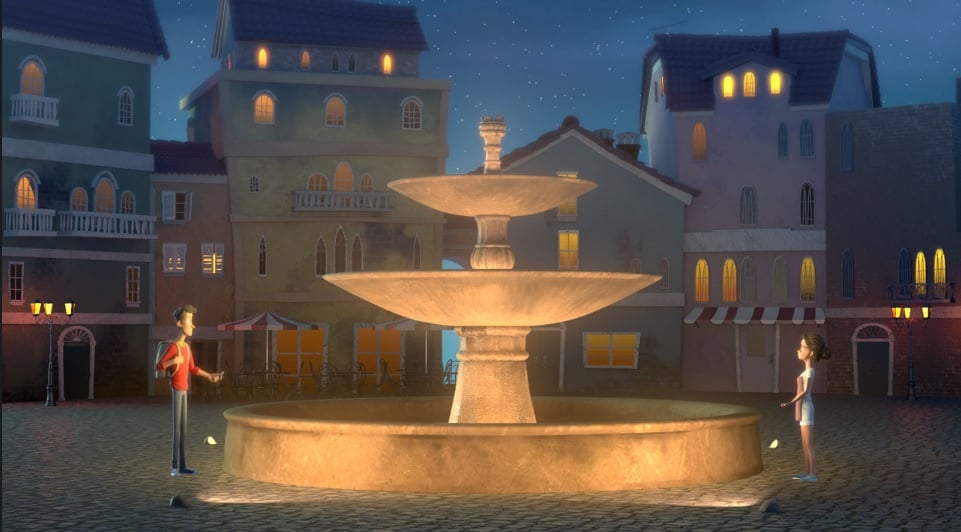 If you're like most people, at some point or another you've made a wish or tossed a coin into a fountain and dreamed of something you desperately wanted – and got back nothing. No answer, no wish granted. You get silence, but other people just keep having blessing upon blessing heaped on them, as if their wishes were somehow more important than yours.
And you walk away feeling defeated. Ignored.
What if that's not really what's happening? What if, behind the scenes, the universe – or someone else at the controls – is simply being held up at every turn trying to make your wish come true?
Ringling College of Art + Design, Computer Animation students Kal Athannassov, John McDonald, and Echo Wu take a beautiful, whimsical look behind the curtain, or in this case under the fountain, with their award-winning short "The Wishgranter".
The story follows an apathetic wish granter at the controls of the wish machine, doling out dollars with only one eye on the controls. But when two lonely wishers toss their coins into the fountain, something beautiful happens – or it will, if only the Wishgranter can fix a glitch in the system and get to the wishers in time.
It was just announced that the Academy of Motion Picture Arts & Sciences named Athannassov, McDonald, and Wu winners in the Animation category for the 43rd Student Academy Awards.
Just a little reminder today to make a wish, dream big, and be watching for an answer!
You can learn more about "The Wishgranter" by visiting the Ringling College of Art + Design.
Save
Save