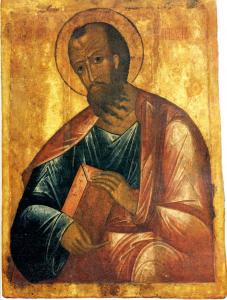 There are many ways to read and understand Scripture. It impossible to say one way is true and all other ways are false. They are often all true and complement each other. However, this is not to say all interpretations are valid. Many must be outright rejected, even as other interpretations, while not completely wrong, are imbalanced and must be cautioned against so that people do not harm themselves due to that imbalance.
Perhaps one of the most dangerous, if not the most liable to error, is found when people are looking for inspiring quotes in Scripture and universalize the quote so that they become applicable to themselves while ignoring the context and actual meaning of the quote in that context.  A popular example of this is when Paul said he could do all things in Christ. The verse is universalized to suggest any Christian can do all things in Christ so that if some Christian fails to achieve what they want to do, they are told it is because of a lack of faith. They are lead into presumption, believing that a sound faith will be able to do impossible things with ease. Instead of seeing how Paul understood his particular situation and how Christ was able to help him through the difficulties he faced, the verse is used to suggest we can expect God to fulfill all our wishes, all our desires. God becomes imprisoned by our demands instead of the free, generous, loving, but yet transcendent God who cannot be contained. When, of course, our demands are not met, despair and unbelief become possible.
Reading what Paul said in context, it becomes clear that Paul was saying how God works with him to make him able to cope with the difficulties he has faced in his mission work:
Not that I complain of want; for I have learned, in whatever state I am, to be content. I know how to be abased, and I know how to abound; in any and all circumstances I have learned the secret of facing plenty and hunger, abundance and want. I can do all things in him who strengthens me  (Philip. 4:11-13 RSV).
If the verse was taken as many read into the verse, it could easily be asked, why did Paul have any failure in his mission work? Why was not the whole world converted as he preached? Clearly, all things is to be read in context of how he deals with the struggles of his life, that God has granted him the ability to cope through, remaining faithful to Christ despite his material condition. The verse must be read in relation to Paul having learned how to be content in whatever state he found himself to be in. He has learned the secret: detachment. He could enjoy the good things of the world, accepting them as gifts of God, but he had overcome them and did not need them to be content. He had struggled, as we all struggle, in coping with his persistent want and need, but in and through it, he slowly learned the problem was his expectation. So long as he desired things of the world in a way that they put themselves between him and Christ, between him and his mission in Christ, their lack would lead him to suffer, but when he learned how overcome himself, to die to the self and the desires of the self, then all things become grace and seen in the light of grace. All things are blessed, all things are in the kingdom of God, and so all things were able to speak of Christ to Paul and give him comfort. He was able to do all he was meant to do with peace and contentment because he was no longer attached to the world in a possessive manner; he had found Christ in all things, and so he could and do all things in the peace of Christ. He could suffer and still find peace. This was not meant to suggest hunger and poverty are goods to be accepted in the world; they are not, and when people needlessly suffer such want, that injustice has to be corrected; but one with a higher spiritual awareness will be able to find peace and contentment even with their personal lack.  That is the secret which Paul had learned, not through bookish learning (where it is easy to understand in theory), but through hard-earned experience of his own self-kenosis in his missionary work.
Paul knew he could do all the things which Christ wanted him to do because he has cooperated with the grace of Christ. Paul had struggled hard against his own selfish desires and wants and had become victorious; he had found the way to achieve contentment in all places because he found the kingdom of God wherever he is at. He had overcome worldly attachments; he no longer sought fame or earthly glory; he no longer sought wealth or extravagance; he knew he would continue to suffer in this world, but in and through that suffering, he has found the secret of overcoming the world. He did not let it destroy the peace he had found in Christ. To put ourselves within the passage, to make it applicable to us, we would have to follow Paul, to have become imitators of him. We would need to divest ourselves of all things, of all worldly attachments so that in all places, we find ourselves within Christ. Then we can find ourselves strengthened by Christ, living nobly and with a peace which transcends all earthly cares. Thus, St. John Chrysostom, in reading this passage, preached:
[1]
For as want inclines us to do many evil things, so too does plenty. For many ofttimes, coming into plenty, have become indolent, and have not known how to bear their good fortune. Many men have taken it as an occasion of no longer working. But Paul did not so, for what he received he consumed on others, and emptied himself for them. This is to know. He was in nowise relaxed, nor did he exult at his abundance; but was the same in want and in plenty, he was neither oppressed on the one hand, nor rendered a boaster on the other.
We will suffer. This passage must not be read as a denial of suffering, nor is it a denial that we will likely experience want in the world. Paul himself showed he experienced both. It is about learning the secret to dealing with such changes of fortune and finding ourselves still experience the peace of Christ, the kingdom of God, within them.
The world is full of suffering; the world is full of pleasure; the secret is to overcome the will to inordinate pleasure, to overcome the assumption and attachment to all earthly glory, so that whether or not we have it, it is seen as nothing to us. This secret is not easy to achieve, and indeed, it is not something we can achieve by ourselves: we find it in Christ, in the grace of Christ, and not apart from it. But we must work with that grace if we want it to be effective. It is a journey which we must take; most of us will begin with great attachments to the world and find ourselves with great struggles and tribulations because of them. We might know of this secret and accept its truth, but we will not have learned it and applied it to ourselves during our earthly journey.  We might gain some growth, some small peace in the middle of all such suffering, so that we can have a share of the joy of Christ in the midst of our sorrows, but if we do, we must know that it is not done entirely by ourselves. We must struggle against ourselves, but we can only do so much without the grace of God. We will be short of the goal, the shalom of God, so long as we attach all our hopes on our own potential, without seeing the need for the transcendence of God to help us overcome our deficiencies.
Paul, therefore, took all that he received and, following the example of Christ, divested himself of them, giving them to others; for it is in that giving, he had received the true blessing, for that giving, when done in charity and love, allowed him to truly join himself in the kenosis of Christ and to be raised in glory, The more we grow in love, the greater we give all we have to others; the more we give to others, the greater love we have.  We empty ourselves of all things, including ourselves, to become nothing, so that in that nothing, in that little bit of nothing which we find ourselves to be, we find ourselves capable of being one with the Son of God who became nothing for our sake. We can join him in our nothingness and his nothingness to become full, full of the glory of God which is found in the union of such parallel forms of kenosis. For then we find ourselves united with him and in him through the bond of love, the bond which makes our emptiness full, the love which takes our nothingness up into the Eternal Nothingness of God.
[Image=Icon of St Paul. Public domain via Wikimedia Commons]
---
[1] St. John Chrysostom, Homilies on Phillipians in NPNF1(13): 250.
Stay in touch! Like A Little Bit of Nothing on Facebook