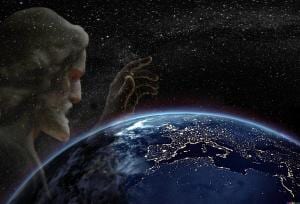 From September 1 to October 4, many churches have established a time called The Season of Creation during which Christians are called to consider their relationship with the rest of creation, pray for it, indeed, work for its improvement. The Season of Creation begins on September 1 because that day was chosen by the Ecumenical Patriarch, Demetrios I. in 1989 to be a day to honor and pray for creation,[1] while it ends on October 4th because that is the feast Day of St. Francis of Assisi, a saint remembered for his respect for the whole of God's created order.
Even when the Season of Creation comes to an end, it is important to remember that the meaning behind the season should stay with us throughout the year. The season should inspire us to reconsider our relationship with God's created order. The lessons which we learn from our own reflection and activity during the season should not be abandoned and lost after the fourth of October, just like the spiritual lessons of Great Lent should stay with us once we come to the celebration of Christ's Resurrection.
While some would deny any responsibility humanity has for creation, calling it "worship of the earth," how many of them would use the term "worship" for their actions when they defend loved ones from attack? Is it idolatrous worship of a car to take care of it by taking it to a car wash? Likewise, is it idolatrous to take care of our children, feeding them, making sure they live in a healthy living environment? The earth, and all that happens on it, affects us; those who care about their loved ones should care about what happens to the earth.
Nonetheless, some Christians might say we should not be too concerned with the earth. We should leave it and its wellbeing up to God. But would they do the same thing with their own self-care? God wants us to be active, not passive, participants in his work with the earth. Likewise, if some Christian would suggest humans have no ability to substantially effect the environment, that is, if some would dare deny climate change, Orthodox theologian Elizabeth Theokritoff reminds them that at the heart of the Christian teaching on the fall, this is exactly what Christianity teaches:
It seems strange that anyone from the Christian tradition should doubt in principle that human action could affect even something so vast in scale as the global climate. The scale of human environmental impact should remind us of something basic to the story of salvation: the momentous effect of a human decision. The fall story is telling us that when humans opt for self-reliance and choose to use the world without reference to God, this is connected in some mysterious way with the suffering and disharmony of the natural world. [2]
Reflections on climate change and the ecological harm humanity has caused to the earth and its inhabitants follow with what Scripture indicates human sin can do to the earth. We might know more of how our sin harms the earth, we might know the causal relations between our actions and the environmental damage which we do thanks to scientists exploring climate change and the environment, but the Christian intuition has always been one with what climate change scientists ascertain. Human selfishness is harmful to the earth:
This sister now cries out to us because of the harm we have inflicted on her by our irresponsible use and abuse of the goods with which God has endowed her. We have come to see ourselves as her lords and masters, entitled to plunder her at will. The violence present in our hearts, wounded by sin, is also reflected in the symptoms of sickness evident in the soil, in the water, in the air and in all forms of life. This is why the earth herself, burdened and laid waste, is among the most abandoned and maltreated of our poor; she "groans in travail" (Rom 8:22).[3]
Pope Francis, in Laudato si, was clear: what he wrote was not just something new, something which he created ex nihilo. He was following the tradition which was handed down to him. His predecessors spoke upon, not only about our responsibility to the earth, but the harm which we can cause to it. Pope St. Paul VI, for example, indicated how humanity was once again being made aware of the consequences of its "exploitation of nature":
While the horizon of man is thus being modified according to the images that are chosen for him, another transformation is making itself felt, one which is the dramatic and unexpected consequence of human activity. Man is suddenly becoming aware that by an ill-considered exploitation of nature he risks destroying it and becoming in his turn the victim of this degradation. Not only is the material environment becoming a permanent menace – pollution and refuse, new illness and absolute destructive capacity – but the human framework is no longer under man's control, thus creating an environment for tomorrow which may well be intolerable. This is a wide-ranging social problem which concerns the entire human family.[4]
Likewise, Pope St. John Paul II reaffirmed Paul VI's assertions, pointing out the existential threat that lies before us today as well as the need to find some way to resolve the problem which we have created:
This state of menace for man from what he produces shows itself in various directions and various degrees of intensity. We seem to be increasingly aware of the fact that the exploitation of the earth, the planet on which we are living, demands rational and honest planning. At the same time, exploitation of the earth not only for industrial but also for military purposes and the uncontrolled development of technology outside the framework of a long-range authentically humanistic plan often bring with them a threat to man's natural environment, alienate him in his relations with nature and remove him from nature. Man often seems to see no other meaning in his natural environment than what serves for immediate use and consumption. Yet it was the Creator's will that man should communicate with nature as an intelligent and noble "master" and "guardian", and not as a heedless "exploiter" and "destroyer".[5]
Pope Benedict XV stated, in no uncertain terms, that it was imperative for the church not only to speak out in support of environmental efforts, but to be a leader in protecting the environment:
The Church has a responsibility towards creation and she must assert this responsibility in the public sphere. In so doing, she must defend not only earth, water and air as gifts of creation that belong to everyone. She must above all protect mankind from self-destruction.[6]
Christians are meant to follow the example of Christ and the Saints. We must do what we can to heal the earth due our sins (personally and collectively). We must not excuse our sins, nor ignore the implications of the environmental crisis, for to fail to act when so much is at stake is gravely sinful. Salvation of souls is tied with fidelity to Christ. We are not to have some demonic belief which ignores the plight of the earth; rather, we are to demonstrate our love for God by honoring and protecting his creation.
The earth is, after all, a representation of the holy grail, for it took Jesus' body and blood into itself; those who disgrace the earth, therefore, can be said to be blasphemously disgracing Jesus in the process. The sacramentals, especially those which are tied to elements of the earth, like holy water and blessed salt, are able to be infused with grace because Christ shared his grace to the world in order to elevate what is found in nature. Christians who decry environmentalism as some sort of pagan worship only demonstrate their own Satanic religious sympathies because they try to circumvent Jesus' blessings to the world. Just as the eucharist can be taken and abused in a Black Mass, so Christians can take the graces God intends to be shared with the earth and abuse them in a deprived, Satanic selfishness which only continues the abuse of the earth instead of its sanctification. Such so-called Christians represent a Satanic mockery of the Christian tradition, following the example of Satan in the Gospels by trying to employ elements of the Christian faith, taken out of context, to decry their responsibility to the world.
Of course, recognizing this is not enough. We live in a world in which such exploitation is all around us, that we all find ourselves cooperating with it, and so sullied by it. As Patriarch Bartholomew I said, we are all guilty; we all share our own responsibility for our sins against the earth:
It has become painfully apparent that humanity, both individually and collectively, no longer perceive the natural order as a sign and a sacrament of God but rather as an object of exploitation. There is no one who is not guilty of disrespecting nature. To respect nature is to recognize that all creatures and objects have a unique place in God's creation. When we become sensitive to God's world around us, we grow more conscious also of God's world within us. In beginning to see nature as a work of God, we begin to see our own place as human beings without nature. The true appreciation of any object is to discover the extraordinary in the ordinary. [7]
This, then, gives us another way to realize the Satanic element behind environmental destruction; our actions cover up the presence of God in creation. The more we destroy the earth, the more its innate beauty and goodness is lost to us, and the less of a sense of God we can get from it. Our exploitation of the earth reiterates the sinful pride represented by the fall of Adam in Genesis. The more we think we can take and consume the earth, just like Adam taking from the tree of knowledge of good and evil, the further we find ourselves from paradise.
The time between September 1, "The Day of Prayer for Creation" and October 4, the Feast of St. Francis of Assisi, should be a time in which Christians (and the world) return to their senses, and truly begin to see the world in the light of grace. In many of his actions, St. Francis of Assisi truly represents the kind of sensibility which we should desire for ourselves. He was able to see and experience God in all things, and so find himself praising God in and through all things – sun, moon, earth, even death itself. Holy men and women affect the world around them, bringing grace to it, helping alleviate it from the harm of sin. Likewise, the land, once it has been cleansed from pollution and the sin which caused it, can help reveal God's glory to more, bringing more people over to God and his holiness, or as Elizabeth Theokritoff wrote:
The interdependence between man and other creatures is very evident in the relationship between the holiness of a person and the place in which he or she lives. The interaction between the saint and the place works both ways. Holiness transforms places, certainly; but it also seems that sometimes a particular place is appointed to nurture the saint. [8]
When the world is wounded, when the world is suffering and groaning from the sins of humanity, is it any surprise that people no longer sense the holiness of God within it, and therefore, no longer find themselves called to holiness through it? If we care about saving souls, we should care about saving the earth. We would want people to be inspired by the glory of God found in it.
---
[1] "Accordingly, we declare the first day of September of each year a day on which, on the feast of the Indiction, namely the first day of the ecclesiastical year, prayers and supplications are to be offered in this holy center of Orthodoxy for all creation, declaring this day to be the day of the protection of the environment," Patriarch Demetrios I, "Message of September 1, 1989" in Cosmic Grace. Humble Prayer: The Ecological Vision of the Green Patriarch Bartholomew. Ed. John Chsyssavgis (Grand Rapids, MI: William B. Eerdmans Publishing Company, 2003; rev. ed. 2009), 36
Pope Francis, in 2015, following the lead of the Orthodox, likewise has established September 1 to be a day to honor God's creation:
"Sharing the concern of my beloved brother, Ecumenical Patriarch Bartholomew, for the future of creation (cf. Laudato Si', 7-9), and at the suggestion of his representative, Metropolitan Ioannis of Pergamum, who took part in the presentation of the Encyclical Laudato Si' on care for our common home, I wish to inform you that I have decided to institute in the Catholic Church the "World Day of Prayer for the Care of Creation" which, beginning this year, is to be celebrated on 1 September, as has been the custom in the Orthodox Church for some time," Pope Francis, "Letter For the Establishment of the 'World Day of Prayer for the Case of Creation.'" Vatican Translation (Aug. 6, 2015).
[2] Elizabeth Theokritoff, Living in God's Creation: Orthodox Perspectives on Ecology (Crestwood, NY: St. Vladimir's Seminary Press, 2009), 264-5.
[3] Pope Francis, Laudato si'. Vatican Translation. ¶2.
[4] St. Paul VI, Octogesima Adveniens. Vatican Translation. ¶21.
[5] St. John Paul II, Redemptor Hominis. Vatican Translation. ¶15.
[6] Pope Benedict XVI, Caritas in veritate. Vatican Translation. ¶51.
[7] Patriarch Bartholomew, "Message of September 1, 1994" in Cosmic Grace. Humble Prayer: The Ecological Vision of the Green Patriarch Bartholomew. Ed. John Chsyssavgis (Grand Rapids, MI: William B. Eerdmans Publishing Company, 2003; rev. ed. 2009), 43.
[8] Elizabeth Theokritoff, Living in God's Creation: Orthodox Perspectives on Ecology, 140-1.
Stay in touch! Like A Little Bit of Nothing on Facebook.
If you liked what you read, please consider sharing it with your friends and family!