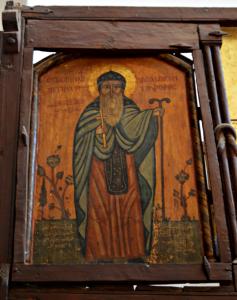 "Know this, my beloved brethren. Let every man be quick to hear, slow to speak, slow to anger, for the anger of man does not work the righteousness of God" (Jas. 1:19-20 RSV). How we speak, how we treat others, is important. As Christians, we must strive for charity. When we act charitably, those around us will be positively influenced. They will be encouraged to follow our example and strive after what is good for themselves. People are much more likely to reform, to do what is good, when encouraged by others who care about them and their wellbeing. But if we neglect charity, if we neglect justice, people will far less likely listen to us when we ask them to do what is good. Why should they if we do not do good ourselves? They will fight back, resisting us so long as we fight them. This is why it can be said, "A soft answer turns away wrath, but a harsh word stirs up anger" (Prov. 15:1 RSV). Of course we are human. We make mistakes. Nonetheless we must remember, when those mistakes turn us away from charity, we are responsible for what happen. If people turn away from what is good and true because of what we have done, we are to blame.
Saint Macarius the Great understood the need for charity. He understood, "A soft answer turns away wrath, but a harsh word stirs up anger" (Prov. 15:1 RSV). Sadly, not all of his disciples understood this. Once, once of his disciples insulted a pagan priest and was beat up for it. The disciple was to blame for the situation. He had come to cause trouble and got it. St. Macarius, on the other hand, treated the priest differently, bringing about a different result:
They said of Abba Macarius the Egyptian that one day he went up from Scetis to the mountain of Nitria. As he approached the place he told his disciple to go on ahead. When the latter had gone on ahead, he met a priest of the pagans. The brother shouted after him saying, 'Oh, oh, devil, where are you off to?' The priest turned back and beat him and left him half dead. Then picking up his stick, he fled. When he had gone a little further, Abba Macarius met him running and said to him, 'Greetings! Greetings, you weary man!' Quite astonished, the other came up to him and said, 'What good do you see in me, that you greet me in this way?' The old man said to him, 'I have seen you wearing yourself out without knowing that you are wearing yourself out in vain.' The other said to him, 'I have been touched by your greeting and I realize that you are on God's side. But another wicked monk who met me insulted me and I have given him blows enough for him to die of them.' The old man realized that he was referring to his disciple. Then the priest fell at his feet and said, 'I will not let you go till you have made me a monk.' When they came to the place where the brother was, they put him onto their shoulders and carried him to the church in the mountain. When the people saw the priest with Macarius they were astonished and they made him a monk. Through him many pagans became Christians. So Abba Macarius said, 'One evil word makes even the good evil, while one good word makes even the evil good.'[1]
Macarius's disciple invited violence because he tried to get into a fight with the pagan priest. Do we treat people similarly? Do we go around, looking to start fights, and then get upset when we are beat up? Are we surprised at how people respond to us when we insult them? Is it shocking that the person we want to humiliate does not, as a result, consider us their benefactor and show us praise, doing what we would have them do? Jesus showed compassion to sinners; he did not go around looking for trouble, nor to cause trouble. He came to show God's love to all, helping all who would come to him seeking his guidance (of course, he was capable of employing harsh words, if and when he thought they were necessary, but when he did so, he did so out of love, not hate or spite, and so we must not justify words spoken out of hate by pretending we are acting like Jesus).
Macarius shows us the way. His charitable greeting surprised the pagan priest. It seems that the priest had become used to Christian monks coming to him, insulting him. The priest, Macarius realized, was concerned about doing what was good, but because he was mistaken about what that good was, and so he grew weary trying to be good. Christians coming to the priest, insulting him, only made him redouble his efforts, to continue to push on as he had been trained by his pagan faith; he had no reason to think that Christians had anything to offer him. But it was because St. Macarius came to him and offered him the peace which he sought, the peace which could overcome the weariness of his soul, the priest was willing to listen to Macarius and become his disciple. Macarius knew he had to show his care for the priest. And so Macarius offered him the love and compassion he needed, showing that, indeed, through a good word, people can be turned around for the better.
"The mouth of the righteous is a fountain of life, but the mouth of the wicked conceals violence. Hatred stirs up strife, but love covers all offenses" (Prov. 10:11-12 RSV). Macarius was righteous; his ascetic labors were not in vain. He truly understood the compassion he needed to show others. Do we do likewise? Or do we act in wickedness, engaging hate and so promote violence? If we are hateful, we should not be surprised at the results of our actions. We should not be shocked if others do not turn to Christ and the Christian faith when we do not live it out ourselves. We must seek to do what is good, to imitate God, and then by doing so, we will be able to help others follow the good as well. "Beloved, do not imitate evil but imitate good. He who does good is of God; he who does evil has not seen God" (3 Jn. 1:11 RSV). If we speak and do evil, especially to others, we not only turn them away from us, but we turn away from God. The suffering which follows is the consequence of our sin. If we insult others, if we ignore their spiritual and physical needs, and indeed, undermine them, we should not be surprised if they respond with violence, because they are acting in self-defense. If we see people who are hurt and abused, if we see people weary from mistreatment, we must, like Macarius offer them the rest which they seek, showing them the love which they need so that in and through that love, the underlying cause of their pain and confusion can be removed. If we take away our violence, they will no longer respond with violence. If we take away our hate, they will no longer hate us in return. No, it's not easy, but once we understand what is at stake, hopefully we can begin the work necessary to building peace in the world.
---
[1] The Sayings of the Desert Fathers. trans. Benedicta Ward (Kalamazoo, MI: Cistercian Publications, 1984), 137 [Macarius 39].
Stay in touch! Like A Little Bit of Nothing on Facebook.
If you liked what you read, please consider sharing it with your friends and family!