The Freudian Couch and Zen
Using eleven Zen stories as a starting point and diving deep into their mysterious world, he then weaves his magical clarity on many diverse contemporary topics. From the true meaning of happiness to an understanding of the process of death, it's all here. To begin reading this book is to commence a journey into the world of wonder.
Buddha's disciple Subhuti is showered with blossoms upon experiencing sublime emptiness. But isn't emptiness usually an absence of something? Through his commentary on this seemingly strange tale, Osho illuminates the vast difference between a negative and a sublime emptiness.
Chapter Titles
#1: The Potency of Emptiness #2: All Knowledge Is Borrowed #3: Next Time You Feel Angry? #4: The Path Is Just in Front of You #5: Death Is No Ordinary Phenomenon #6: The Perfect Man Is Centered #7: Let the Moment Decide #8: Philosophy Solves Nothing #9: A Different Way of Being #10: It Is Right before Your Eyes #11: Not Mind, Not Buddha, Not Things
Quotes App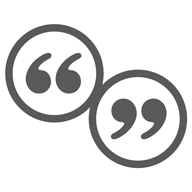 You may also be interested in the Spiritual Quote of the Day Android App, which includes quotes from Osho, Sadhguru, Gautama Buddha and many more great beings.