PROJECT LEADERS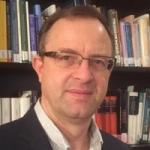 Jens Zimmermann is Canada Research Professor for Interpretation, Religion, and Culture at Trinity Western University and Visiting Professor for Philosophy, Literature, and Theology at Regent College. He is a Visiting Fellow of the British Academy at the University of Oxford, and Research Associate at the Center for Theology and Modern European Thought in Oxford.This project, generously supported by a grant arranged through the Issachar Fund, extends Zimmermann's previous research on Christian humanism, theology, and hermeneutic philosophy by examining how technology shapes our conceptions of human identity and perception, of who we are and how we know, and how human relations, policies, and institutions are impacted, in turn, by these changes in human identity and perception.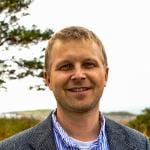 Michael Burdett is Assistant Professor in Christian Theology at the University of Nottingham, a member of the Faculty of Theology and Religion, University of Oxford and an associate of the Ian Ramsey Centre, Oxford. Before becoming an academic, he worked in the aerospace and robotics industries with a firm that had contracts with NASA and JPL. As part of this project he is advancing his work begun in Eschatology and the Technological Future by focusing on how death and glory are experienced and related to in highly technological societies and how our perception of both are conditioned by the forces of science and technology today. Throughout he analyses how death and glory are inseparably related to one another in humanist, transhumanist and Christian thought.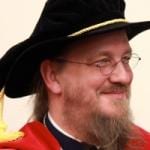 Father John Behr is Professor of Patristics, teaching courses in patristics, dogmatics and scriptural exegesis at St. Vladimir's Seminary, and also at Fordham University, where he is the Distinguished Lecturer in Patristics. After completing his first degree in Philosophy in London in 1987, Fr. John spent a year studying in Greece. He finished an M.Phil. in Eastern Christian Studies at Oxford University, under Bishop Kallistos (Ware), who subsequently supervised his doctoral work, which was examined by Fr. Andrew Louth and Rowan Williams, now Archbishop of Canterbury. While working on his doctorate, he was invited to be a Visiting Lecturer at St. Vladimir's Seminary in 1993, where he has been a permanent faculty member since 1995, tenured in 2000, and ordained in 2001. He served as Dean of St. Vladimir's Seminary from 2007 to 2017, and in 2016 he was also appointed as the first (part-time) holder of the Metropolitan Kallistos Chair of Orthodox Theology at the Vrije Universiteit of Amsterdam. His published works include The Way to Nicaea (SVS Press 2001), The Mystery of Christ: Life in Death (SVS Press 2006), and Becoming Human: Meditations on Christian Anthropology in Word and Image (SVS Press 2013).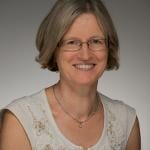 Professor Celia Deane-Drummond is currently Professor in Theology at the University of Notre Dame, IN, USA. In 2015 she was appointed Director of the Center for Theology, Science and Human Flourishing at Notre Dame.She holds two honors degrees in natural science and theology and two doctorates, one in plant physiology and one in systematic theology. Her research interests are in the engagement of systematic and moral theology and the biological sciences, including specifically ecology, evolution, genetics, animal behavior, psychology and evolutionary anthropology. She is joint editor of the international journal Philosophy, Theology and the Sciences. She has been Chair of the European Forum for the Study of Religion and Environment since 2011 and is honorary visiting Professor in Theology and Science at the University of Durham. She has published over two hundred scholarly theology and scientific articles or book chapters and twenty five books as editor or author. A selection of her more recent books include Wonder and Wisdom: Conversations in Science, Spirituality and Theology (2006); Ecotheology (2008), Christ and Evolution (2009), Creaturely Theologyed. with David Clough (2009) Religion and Ecology in the Public Sphere, ed. with Heinrich Bedford-Strohm (2011), Animals as Religious Subjects, ed. with Rebecca Artinian Kaiser and David Clough (,2013), The Wisdom of the Liminal: Human Nature, Evolution and Other Animals (2014), Re-Imaging the Divine Image (2014), Technofutures, Nature and the Sacred, ed. with Sigurd Bergmann and Bronislaw Szerszynski (2015), Ecology in Jürgen Moltmann's Theology, 2nd edition, (2016), Religion in the Anthropocene, edited with Sigurd Bergmann and Markus Vogt (2017).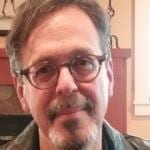 Dr. Robert Doede is a professor of philosophy at Trinity Western University. He has published articles in a number of philosophy journals, including "Transhumanism, Technology, and the Future: Posthumanity Emerging or Sub-humanity Descending?" in Appraisal (Vol. 7, No. 3, March 2009, pp. 39-54), Technologies and Species Transitions: Polanyi, on a Path to Posthumanity?" in the Bulletin of Science, Technology & Society (Vol. 31, No. 3, June 2011, pp. 225-235), and "The Pedagogy of Indirection" in Facing Challenges: Feminism in Christian Higher Education and Other Places, edited by Allyson Jule and Bettina Tate Pedersen (Cambridge Scholarly Press, 2015). Recently Dr. Doede has also been interviewed on CBC Radio One and on Lorna Dueck's Listen Up TV regarding technology and education.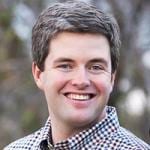 Dr. Clark Elliston is Assistant Professor of Religion and Philosophy and director of the Honors Program at Schreiner University. He has taught on ethics, theology, Christian scripture, and history of the Christian church.He has published a monograph on Dietrich Bonhoeffer entitled Dietrich Bonhoeffer and the Ethical Self (Fortress 2016) and co-edited two collections, Theology and the Films of Terrence Malick (Routledge 2016) and Film and Theology in Martin Scorcese (Routledge 2018).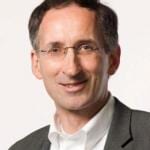 Dr. Thomas Fuchs, psychiatrist and philosopher, is head of the section Phenomenological Psychopathology and Psychotherapy at the University of Heidelberg. He is the coordinator of the Heidelberg Marsilius-Project "Embodiment as a Paradigm of an Evolutionary Cultural Anthropology," and chairman of the German Society for Phenomenological Anthropology, Psychiatry and Psychotherapy (DGAP). He was coordinator of the European Marie-Curie Research Training Networks "DISCOS – Disorders and Coherence of the Embodied Self" (2007-2011) and "TESIS"—Towards an Embodied Science of Intersubjectivity" (2012-2016), and of the Joint National Research Project "The Brain as an Organ of Interrelations" (2008-2011).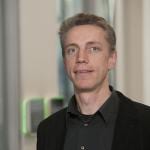 Dr. David Lewin is Lecturer in Philosophy of Education at Strathclyde University. His research focuses on the intersections between philosophy of education, philosophy of religion and philosophy of technology. He is author of Technology and the Philosophy of Religion (Cambridge Scholars 2011) and has co-edited (with Todd Mei) From Ricoeur to Action: the Socio-Political Significance of Ricoeur's Thinking (Continuum 2012) and (with Alexandre Guilherme and Morgan White) New Perspectives in Philosophy of Education (Bloomsbury 2014) as well as numerous articles and chapters. He has recently published Educational Philosophy for a Post-secular Age (Routledge 2016) and co-edited (with Simon Podmore and Duane Williams) Mystical Theology and Continental Philosophy: Interchange in the Wake of God (Routledge 2017).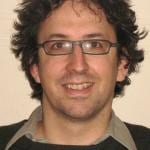 Dr. Michael Mawson holds a doctorate from the University of Notre Dame and teaches theological ethics at the University of Aberdeen in Scotland. He has particular interests in modern German theology and ethics, bioethics, phenomenology, and the writing of Dietrich Bonhoeffer. He recently completed a monograph on Bonhoeffer's ecclesiology and is at the beginning of a new project on ethics and aging.  He has co-edited three books and is co-editing the forthcoming Oxford Handbook of Dietrich Bonhoeffer.  Dr Mawson's work has also appeared in The Scottish Journal of Theology, The International Journal of Systematic Theology, and The Journal of Religion, Disability and Health.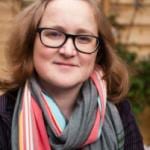 Eleanor McLaughlin holds a DPhil from the University of Oxford and a master's degree from the University of Geneva. Ellie's research interests include disability theology, medical ethics, the theology of Dietrich Bonhoeffer, and the interface between loving and being limited by the Other. Her doctoral research focused on the concept of 'unconscious Christianity' in Dietrich Bonheoffer's late theology. She is the author of "Dietrich Bonhoeffer and the Death of God Theologians," in Engaging Bonhoeffer: The Impact and Influence of Bonhoeffer's Life and Thought, ed. by Matthew D. Kirkpatrick (Fortress Press, 2016), and co-author of "Love in Religion: An Annotated Bibliography," available online at https://loveinreligion.org/resources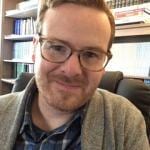 Ashley John Moyse is the McDonald Postdoctoral Fellow in Christian Ethics and Public Life, Christ Church, University of Oxford. He was previously the Post-Doctoral Fellow in Theology and Science at Regent College (Vancouver). He is also a Member of the Centre for Research in Religion and Social Policy and Honorary Research Associate at Trinity College, University of Divinity (Melbourne) and an Associate Fellow at the Center for Bioethics and Human Dignity, Trinity International University. Ashley is the author of Reading Karl Barth, Interrupting Moral Technique, Transforming Biomedical Ethics (Palgrave, 2015). He is also a contributor to and co-editor (with Scott A. Kirkland and John C. McDowell) of both Correlating Sobornost: Conversations Between Karl Barth and the Russian Orthodox Tradition (Fortress, 2016) and Kenotic Ecclesiology: Select Writings of Donald M. MacKinnon (Fortress, 2016). He is also a contributor to and coeditor (with John Fitzgerald) of the forthcoming Treating the Person: Jewish, Christian, and Muslim Perspectives on Medicine and the Body (under review). Ashley is preparing a forthcoming volume that takes up the question and crisis of technology, with the working title The Art of Living for the Technology Age.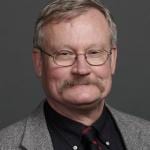 Dr. Brent Waters current work is focused on the domain of Christian ethics, where he pursues questions of moral life as it is lived out in often ordinary and routine patterns of daily living. His work asks such questions as: What are my duties and responsibilities to loved ones? Should I extend hospitality to strangers? How should I treat neighbors near and far? Most significantly, Dr. Waters research is concerned with the challenge of interpreting the moral implications of the gospel in and to a diverse and rapidly changing world. He is the author of numerous articles and several books, including From Human to Posthuman: Christian Theology and Technology in a Postmodern World (Routledge 2006) and Christian Moral Theology in the Emerging Technoculture: From Posthuman Back to Human (Routledge 2016).