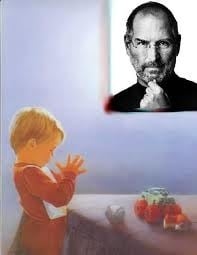 iMortal is an exploration of technology and transcendence in a secular world.
Wooo, that was deep!
But seriously, folks. iMortal is a blog that looks at the way technology permeates and often dominates the human experience, written from a skepto-humanist perspective. ("Skepto-humanist" is my silly short way of saying skeptical, secular, atheistic, and guided by humanism.)
We are mortal beings riding an incredible wave of technological change the likes of which our species has never seen. At the same time, so many of us are still mired in Bronze Age myths and magical thinking. What's it all mean? What are we in for? I certainly don't know, but I'm dying to find out.
So this is iMortal, a blog about our finite lives during the tech revolution.
P.S. The tagline for this blog, "The truth is in the cloud," is a paraphrase of what was uttered by Steve Jobs when he demonstrated the concept of iCloud at his final Worldwide Developers Conference in 2011. He actually said "on the cloud," not "in," but "in" sounds way better, and it's my blog.
Pretty please, follow iMortal on Twitter at @iMortal_blog and on Facebook here.