In my previous post on Single Christians and Erotic Boundaries, pt. 1 we covered an overview on fornication (sexual immorality), that is, porneia in the Bible, especially in 1 Corinthians 6.
This study covers 1 Thessalonians 4:1-8. Here is my translation of the passage:
4:1 Finally, then, brothers and sisters, we ask you and appeal in the Lord Jesus, just as you received from us how you ought to walk and please God—just as also you are walking—that you progress even more. 4:2 For you know what commands we gave to you through the Lord Jesus. 4:3 For this is the will of God, your sanctification, that you abstain from fornication. 4:4 That each of you know how to gain control of his vessel in holiness and honor, 4:5 not in lustful passion (just like also the gentiles do who do not know God); 4:6 that none trespass and take advantage his brother or sister in the matter, because the Lord is an avenger of punishment concerning these things, just as also I told you before and solemnly exhorted. 4:7 For God has not called you to impurity but in holiness. 4:8 Therefore, the one who rejects this instruction does not reject humans but God who gave His Holy Spirit to us."
Paul exhorts the Thessalonians believers to abstain from fornication (porneia) and to possess their own "vessel" (skeous) in holiness and honor; not in the passion of "lust" (epithumia). They are not to take advantage of their "brother or sister" (adelphos).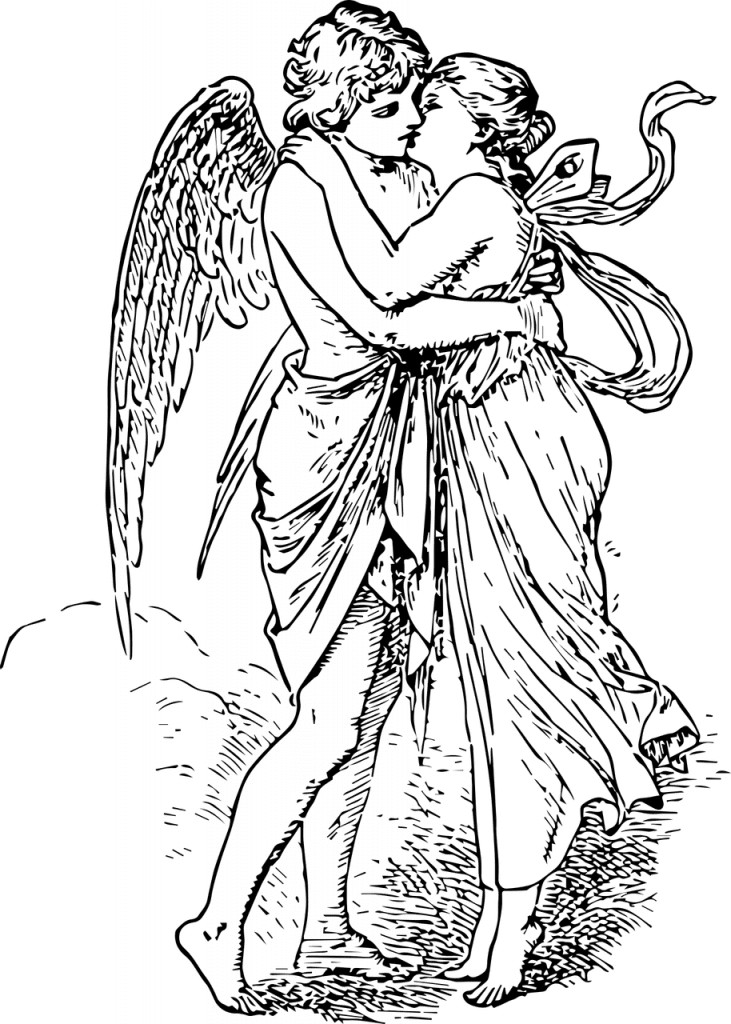 Understanding the "Vessel"
Some interpreters suggest that the term, "vessel" in 1 Thessalonians 4:4 refers metaphorically to a wife (as in 1 Peter 3:7). If so, this passage is directed at the single men—they are to get married. The verb, ktaomai can mean, "to acquire/take." It finds support in early Jewish texts in relation to getting a wife (Ruth 4:10; Sir. 36:24). But there are several problems with this interpretation:
First, the same verb also can be translated as "possess/gain control over," as I have translated it.
Second, Paul uses vessel elsewhere in reference to the body, not a wife (2 Corinthians 4:7).
Third, Jewish sources affirming the vessel=wife view might not have been readily understood by the predominantly, if not fully, gentile auditors of 1 Thessalonians. A fourth problem is this—Paul does not tip off the readers beforehand that he wishes to address only the single males in the congregation. We might expect him to distinguish between married and singles as he did in 1 Corinthians 7:8–11.
Finally if the vessel refers to a wife, this interpretation creates tensions with 1 Corinthians 7:9: "better to marry than to burn with passion." How does Paul assert the Thessalonians to get married but don't have passionate sexual desire for their wives (1 Thess 4:5) when this, in essence, is the very reason why Corinthian believers can to get married? There may be a better explanation.[1]
George Carras advances rather persuasively that, given the gentile background of the Thessalonian believers, the "vessel" (skeos) would be understood as a euphemism for the penis.[2] The ubiquitous phallic symbols in the ancient cults of Thessalonica complement the notion that the Thessalonians were quite familiar with such vessels, as evidenced by Karl Donfried.[3]
The word applies to every male, whether married or single. Of course, Paul wants women to be sexually pure, too, but in this particular situation in Thessalonica the exhortation seems directed primarily at the men. It is the will of God that every man, married or single, controls his sexual organ in "holiness and honor" by refraining from porneia. The believer's sexual practices should not resemble those of the unbelieving gentiles who "do not know God" (1 Thess 4:3–5).
Porneia with Fellow Believers
What does Paul mean, then, by exhorting the Thessalonians not to transgress or take advantage of their brother or sister in this sexual matter (1 Thess 4:6)? By the term "brother" (adelphos) Paul means a fellow believer, which is the way he normally addresses Christ-followers throughout the letter (1 Thess 4:1, 9, 13 cf. 1:4; 2:1, 9, 17; 5:1, 12, 25-26).
Here porneia, then, does not focus on believer having sex with prostitutes or non-believers, as was the case in 1 Corinthians 6:12-20 (see part 1), but believer fornicating with fellow believer!
This perspective makes sense bearing in mind the Thessalonian situation. Some of the Christ-followers in that area started to become idle and disorderly (1 Thess 4:10-12; 5:14; 2 Thess 3:6–15). It appears that they did not work for a living due to their belief that the second coming of Christ would take place any moment (2 Thess 2:1-3; cf. 1 Thess 4:10-18); while at the same time non-believers harassed them (1 Thess 1:6-7; 2:13-16; 2 Thess 1:6 cf. Acts 17:5-10).
Given these circumstances, some unemployed gentile believers presumably entertained themselves by having sex with other congregation members. Their promiscuity arose from within the congregation rather than with non-believers outside of it.
Taking Advantage of a "Brother"
Technically, minus my inclusive English translation, the person wronged is a "brother" (adelphos) rather than a "sister" (adelphe), which seems odd and not what one might expect given that Paul is discussing sexual relationships.
Since 1 Thessalonians 4:6 appears to be technically a male transgressing and taking advantage of another male, it has been argued by some that this refers to business dealings; but this interpretation does not fit the context. Others suggest that Paul is forbidding homoerotic relationships in the congregation.[4] Elsewhere, Paul mentions same sex erotic activities (1 Cor. 6:9-11; Rom. 1:24-27; cf. 1 Tim. 1:10).[5] But if this is what is meant here, the meaning in 1 Thessalonians 4:6 seems to be broader than this due to the notion of taking advantage of (pleonektein: cheating, exploiting, or otherwise wronging) another brother.
Perhaps a better explanation is this: In the patriarchal world Paul lived in, if a husband's wife had sexual relationships with another man, this act was interpreted as wronging the husband of his property and rightful possession (e.g., Exodus 20:14-15).[6] F. F. Bruce notes that the word pleonektein ("take advantage of") in 1 Thess 4:6 suggests the idea of "greed for property," and Pauline sources occasionally combine the word with porneia or impurity elsewhere (1 Corinthians 5:10-11; Ephesians 4:19; 5:3-5). Although Bruce thinks the "brother" was wronged because his wife was violated (adultery), he also rightly suggests that the violated person could be "another member of the brother's household."[7]
If the brother who was wronged was the head of his household and not poor, his household might include wife, daughters, sons, female and male slaves, and perhaps some other relatives. His "property" would be violated if the offender had sex with any of the members of his household. Two examples will suffice.
Example 1: The notion of taking advantage of someone seems to have special relevance for what a person with power might do to someone without power, such as a free brother in Christ sexually exploiting a fellow believer who happens to be a slave.
Example 2: If a daughter lost her virginity outside of marriage, both her father and her future husband would be cheated, violated of their rightful possession because the deflowered daughter loses her value. She would no longer be a new commodity, but a used and damaged product (See examples in Pliny Epistle 1.14; Philo Special Laws 3.79-82; Deuteronomy 22:13-21).
All the same, Paul is saying here that when a believer (whether married or single, since no qualification is given) has sex with anyone from another believer's household, this is trespass, pleonektein, and porneia. We also learned from 1 Corinthians 6 in Part 1 that sex with those outside the Christ-community is also porneia, and in 1 Corinthians 7, celibacy is to be the norm for singles unless they get married. Similar to other Jews of his time, then, Paul among other things connects porneia with extra-marital and premarital sex.
---
[1] As with the first instalment, this study is derived from "What is Sex? Christians and Erotic Boundaries," appears in
C. K. Robertson, ed.,
Religion and Sexuality: Passionate Debates
(New York: Peter Lang, 2006), 27–63.
[2] George P. Carras, "Jewish Ethics and Gentile Converts: Remarks on 1 Thes 4,3–8," in The Thessalonian Correspondence, ed. R. Collins (Uitgeverij Peeters Leuven: Leuvan University Press, 1990), 306–315. Also notice Bauer, Danker, Arndt, and Gingrich's Greek lexicon (BDAG) under σκεῦος (p. 928).
[3] See examples in Karl Donfried, "The Cults of Thessalonica and The Thessalonian Correspondence," New Testament Studies 31 (1985) 336–56.
[4] E.g., O. Larry Yarbrough, Not Like the Gentiles: Marriage Rules in the Letters of Paul (Atlanta: Scholars Press, 1985), 75-76.
[5] See e.g., Robert A. J. Gagnon, The Bible and Homosexual Practice: Text and Hermeneutics (Nashville: Abingdon, 2002); Richard B. Hays, Moral Vision of the New Testament (San Francisco: HarperOne, 1996), 379-406.
[6] Cf. L. William Countryman, Dirt, Greed & Sex: Sexual Ethics in the New Testament and their Implications for Today (London: SCM Press, 1989), 109, 147-67, 175-81, 190-220; Brian S. Rosner, Paul, Scripture, and Ethics: A Study of 1 Corinthians 5-7 (Grand Rapids: Baker, 1994), 159-160.
[7] F. F. Bruce, 1 & 2 Thessalonians, Word Biblical Commentary (Waco: Word, 1982), 84.
Image: Cupid Eros Greek Love via Pixabay.com