We already read about five misconceptions in 1 Corinthians from my earlier post. Here are four more misconceptions from some of the later chapters.
First Corinthians 11:1-16
Readers often assume that this passage, which speaks of women veiling their hair, has to do with female submission to men, and even to angels. We read in 1 Cor 11:10: "For this reason the woman ought to have a symbol of authority on her head, because of the angels" (NKJV). However, there is a better interpretation of this passage.
Social and historical context is important here. In Paul's world, head coverings were a sign of modesty (as they still are today in certain cultures). It was standard for women, especially married women, to wear such coverings when in public. They were free to take off the covering in the privacy of their own homes. The problem the Corinthians face was that in the first century, churches met in homes. And so the women at these gathering felt comfortable uncovering their heads in these homes.
Paul finds himself in the awkward situation of having to interpret church gatherings as public spaces even though the homes they meet in are private spaces. He encourages the women to wear head coverings at church. This was doubtless because, without a covering, she might distract other worshippers, especially men. In today's western world, it would be like a woman wearing a bikini to church. Or a bare-chested guy wearing only his swimming trunks to church. Swimwear in this setting would be inappropriate, if not immodest. And it would surely be distracting!
Regarding 1 Cor 11:10, I translate it this way: "for this reason, the woman ought to have authority over her head, because of the messengers." There are two important points here.
First, the passage says that the woman has authority over her own head. This authority is not given to her husband or any other man. Rather, the woman exercises this authority herself. In other words, she should take charge of her own head and hair to make sure it looks respectable for public viewing.
Second, the Greek word angelous does not need to be translated here as "angels." It can be translated as (human) "messengers." At these church gatherings unbelievers would visit, and it is likely that informants sometimes attended (see 1 Cor 14:23–25). These unbelieving messengers would report back to their senders and let them know what was happening at these "strange" gatherings. For example, we read about Pliny spying on Christian churches on behalf of Emperor Trajan (Pliny the Younger, Epistles 10.96).
If these informants were to see unveiled women at these gatherings, this would signal the wrong message. They would likely consider these women as having loose morals and disrespecting their husbands. Paul wanted to make sure that outsiders did not get the wrong impression about church gatherings and attendees. This becomes another reason why the women ought to cover themselves—they should be mindful of such messengers who might be at the gathering.
First Corinthians 12:3
This verse claims that no one speaking by the Holy Spirit calls Jesus accursed (anathema), and no one says Jesus is Lord except by the Holy Spirit. Some understand this to mean that certain people—whether in synagogues, church gatherings, or pagan temples—were actually shouting out or "prophesying" that Jesus was accursed!
More likely, this verse has as its background baptism in which a person would confess Jesus as Lord (Romans 10:9–10). In other words, such confession took place at conversion when the neophyte first received the Holy Spirit. If "Jesus is Lord" refers to what is said at conversion, then "Jesus be cursed" likely refers to something said at deconversion.
Paul is probably recollecting what he used to make Christians say when he formerly persecuted the church as Saul the Pharisee. He would force them to "blaspheme" Christ (see Acts 26:11). This blasphemy likely meant that, under pain of persecution, he would force them to curse Christ (i.e., denounce their faith).
First Corinthians 13:8–10
This passage affirms that speaking in tongues and other revelatory gifts shall cease when "that which is perfect is come" (ASV). Some understand the word "perfect" here refers to the close of the canon of Scripture, when revelatory gifts allegedly would no longer be needed. These interpreters claim that the canon was set in place at the end of the first century or a little later than this. Since that time, revelatory gifts supposedly are no longer operable.
But the Greek adjective for perfect, teleios, is better rendered "complete." Regardless, there is no evidence that this word refers to the canon of Scripture. In fact, since Paul is writing somewhere around 55 CE, no other letters or books in the New Testament had been written yet, except Thessalonians and Galatians. This means that when Paul wrote these words, there was no "New Testament"! He could hardly have meant that teleios refers to the canon of a non-existent collection of writings.
Moreover, there is virtually no way the Corinthians could have known this either. For them, the time of teleios is when believers shall see "face to face" and know fully even as they are known (1 Cor 13:11–12). Such a completion could only take place when Christ returns. In 1 Cor 1:7–8 Paul expected that charismatic gifts (like tongues and prophecy), which were operating in the Corinthian congregation, would continue until Christ returns.
First Corinthians 14:34-35
In this passage, Paul claims that women (wives) should be silent in the church. Based on this passage, a number of people argue that women are not permitted to teach or preach at church.
However, the context in 1 Corinthians 14:26–36 suggests that the problem had to do with wives chatting, asking questions, and disrupting the prophetic speakers and teachers at church. Such disruptions caused confusion and disorder. That is the reason why Paul tells the wives to keep silent. Why didn't Paul also tell the husbands to keep silent? Apparently, they were not causing the problem in this situation. In any case, Paul affirmed already that is okay for women to prophesy in church (11:5). So unless we want to cut out 1 Cor 11:5 from the Bible, there is no basis here for forbidding women to preach, prophecy, teach, or speak at church.
For more insights into 1 Corinthians, see my commentary, 1 Corinthians (NCCS; Eugene: Cascade, 2017).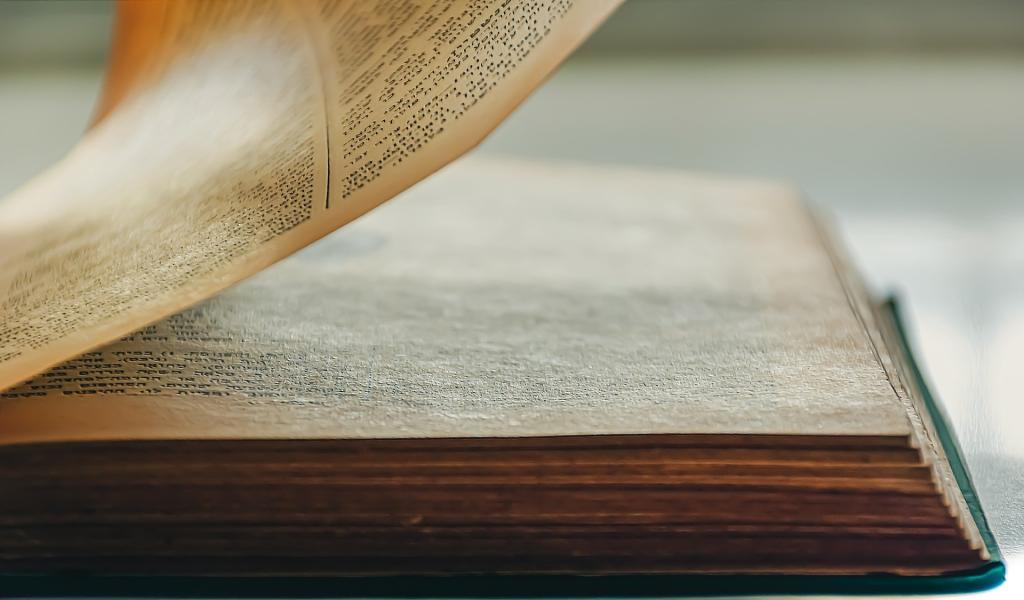 Image: book literature reading via pixabay.com