This isn't strictly Satanic content but I do find it well-timed that WNYC public radio's On the Media dedicated an entire episode this week to abortion and reproductive rights. The episode is a really good overview of the history of reproductive rights in the U.S.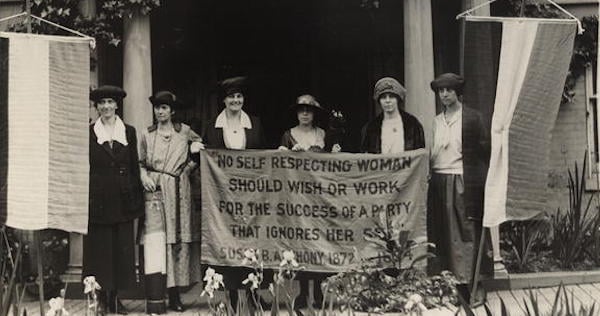 As you're likely aware, The Satanic Temple's case against the state of Missouri regarding informed consent and the state's 72-hour waiting period will have oral arguments heard before the Missouri State Supreme Court later this month. In the interest of examining the issues surrounding these kinds of laws On The Media talked about the issues surrounding similar laws in Utah.
The show's third segment, "The State Legislator Will See You Now" illustrates the conflict between lawmakers and medical practitioners in the field. There are a lot of parallels between the laws in Utah and the ones at issue in TST's Missouri case and WNYC reporter Mary Harris lays out how the expansion of these regulations over the years have slowly expanded to complicate the process.
"Over the years, legislators got creative about how they got inside the conversation about abortion. Some things had to be said out loud, others had to be written into a consent form."
Of course the larger issue is state requirements that make giving these biased materials mandatory. States, according to the Supreme Court, do have the right to compel medical practitioners that the state prefers childbirth to abortion, but accordingly the information that the state provides must be medically accurate. However, as Harris reports:
"Earlier this year when a professor at Rutgers asked a group of experts to independently review the documents that states give women when they show up for abortions. They found one-third of the information they evaluated was wrong."
The notable issues with these laws are many. On one hand legislators should not be trying to shoehorn their own views of into the decision making process between a doctor and their patients. More insidiously you have the state, in many cases, using tax-payer funds to force what amounts to a lies onto people in an attempt to coerce those people to accept a particular moral viewpoint.
You can check out the full episode here.
Never miss a post!: Like and follow For Infernal Use Only on Facebook, follow Jack at his Twitter, and if you really want to help support the blog you can become a patron of Jack's podcast Naked Diner w/ co-host Laughing in Disbelief's Andrew Hall