Update: Click Here for Continuing Coverage
Last year The Satanic Temple (TST)-Arizona Chapter (TST-AZ) received local accolades and widespread community approval with its implementation of The Satanic Temple's Menstruatin' with Satan Campaign. The campaign is a collection drive to accept donations of new menstrual products for the economically disadvantaged to be provided for free. To distribute these products, TST-AZ teamed with Southern Arizona's local YWCA in January of 2017. YWCA already had a previously existing 'Project Period' initiative because such products are often left out of regular donations like clothes and food. TST-AZ even helped the YWCA construct a storage shed for the project.
The need for such programs are real and, unlike other so-called 'faith-based' initiatives, The Satanic Temple's participation achieved it's goal without any proselytizing. It did so with nothing but minimal private funding and the sweat equity of chapter members. It did so with great success.
Yet the local directors of the YWCA's Project Period are being told they must "dissolve our relationship" with TST-AZ and cannot accept the donations that the Satanists have spent almost 3 months collecting this year. Thanks to, as I understand it, a currently unidentified person who allegedly complained about Satanic involvement both to the YWCA of Southern Arizona and to the YWCA's national organization offices in New York.
Satanic Outreach Campaigns Aren't New
Though a lot of attention got paid to Arizona's campaign, it's important to note that it is not just an Arizona initiative and TST's charity outreach drives include Socks for Satan, Warmer than Hell clothing drives, and of course most recently TST-Santa Cruz's adoption of Seabright State Beach in California. TST's breed of Satanists actively try to participate in their communities, often successfully.
The Arizona campaign was well received last year, earning local magazine Phoenix New Times' "Best Community Service Award" for 2017. So this year several participating businesses returned, as well as new entrepreneurs wishing to participate.
In addition, TST-AZ took a page out of TST-Seattle's playbook to expand the project's reach.
When TST-Seattle ran their Menstruatin' with Satan campaign they innovated by setting up an Amazon Wishlist to take contributions from anyone who wanted to contribute but couldn't visit a drop off location. Arizona's Chapter thought that was a great idea and adopted it as well. The result? A local response that was even more successful than last year (seriously, as a member of this chapter I personally have 5 garbage bags full of menstrual products in my spare room waiting to be delivered on my next trip down to Tucson). Plus, there was a response from the internet that looked like this: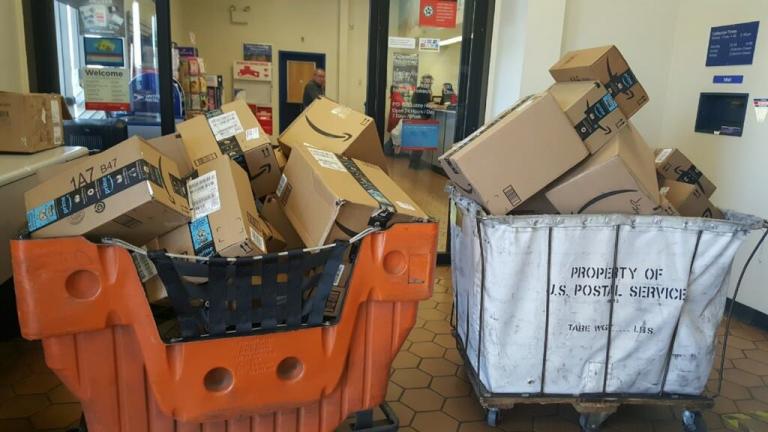 I take the time to explain all this, not because I want you to feel sympathy for TST-AZ. Don't worry about them; they're fine. They have already found another organization willing to accept the donations. It took them under 5 hours to arrange for the collected supplies to be donated to Go With the Flow instead. They're a resourceful bunch. (And that Amazon Wishlist is still available, internet.)
Whoever did this Should be Ashamed of Themselves
Let's talk about the part where an unknown person, allegedly professing to be Christian, allegedly made a phone call to voice their religious objection to Satanists helping the needy. This person called one of the largest women's organizations in the country to try and put a stop to a popular, successful, award-winning religious public outreach campaign by going over the heads of organizers within the community.
As Michelle Shortt, Chapter Head of TST-AZ said in a press release:
"It's disheartening that a local alliance, bound by a shared motivation to help our community, can be undone by distant corporate bureaucrats concerned more about upsetting unfounded prejudices than helping those in need. Our first priority in this campaign has been in bringing needed supplies to the disadvantaged, and we feel that the local brand of the YWCA shared in that goal as well. Unfortunately, the corporate offices seem to exhibit less altruistic concerns."
I don't know who the person or people that made the complaint are; but I take no small bit of satisfaction in being able to report that whoever they are, their plan didn't work. TST-AZ simply found another group; one that is about to get a huge boost in donations.
What the person or people responsible have done is to attempt (and fail) to deny material aid to needy people because they don't like Satanists. I have little doubt that this is the same kind of person who thinks they're being clever when they ask 'where all the Atheist hospitals are'. To try and stop a beloved charity action because of a misguided dislike of those helping is despicable, to do so anonymously is cowardice, and to watch your attempt fail so spectacularly is delightful.