The March 15th Christchurch attack in New Zealand which rocked the small nation and the world has lead to much speculation on the attacker's motivations and beliefs.
As a demonstration of pluralistic unity with members of other minority religions in the wake of the New Zealand Tragedy Satanic New Zealand has issued a statement along with Satanic Australia condemning the attacks and reaffirming their commitment to personal freedom and support for others who wish to be free from persecution.
Satanic Solidarity with Marginalized Faith Traditions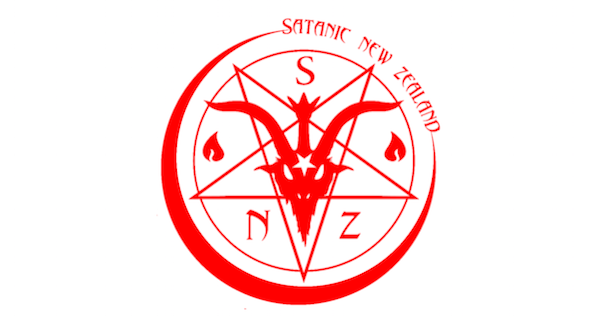 In a press statement Satanic New Zealand "condemned the March 15 Christchurch terror attacks as a "grievous and idiotic" betrayal of everything civilised humanity stands for. Satanic Australia has joined in condemning this atrocity."
Satanic Australia and Satanic New Zealand, while not affiliated with The Satanic Temple (TST), have many members that are also members of TST and their joint statement reflects their overall commitment to the US based TST's 7 Tenets.
As with other non-theistic Satanic organisations, Satanic New Zealand rejects supernatural belief in favour of critical thinking and evidence-based decision-making. But above all, it respects the individual's sovereign right to life and personal freedoms, and the obligation to afford others similar rights.

"We offer our utmost condolences to the families and friends of the victims of the March 15 shootings, to the New Zealand and international Islamic community, and the world as a whole. We do not endorse, and never will endorse, any form of racist or violent behaviour. Within the various Satanic communities throughout world history, such atrocities have never occurred."
The groups have regularly hosted blood drive campaigns in both New Zealand and Australia and note that in the wake of this month's tragedy that New Zealand blood services are seeking donations of A and O blood types.
You can check out the full statement below:
---
I have a Patreon! Please support my work and get cool extra content. Please have a look and check out my two new podcasts Ex Libris Obscura and Live! From the Public Domain