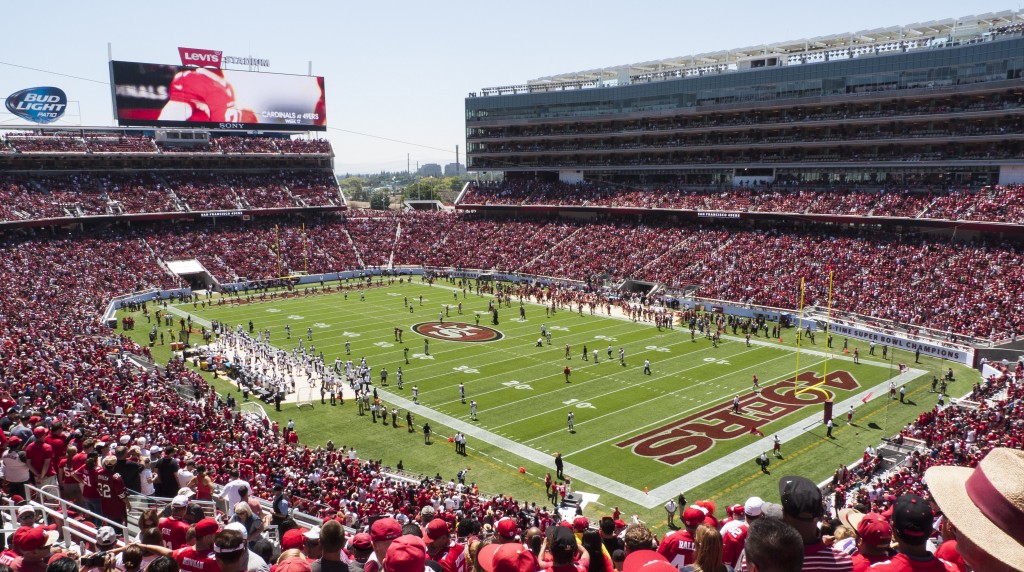 Chris Borland, a second year linebacker for the San Francisco 49ers, is retiring after his successful rookie season. He tells ESPN that the money, fame, and fun of pro football "isn't worth the risk" of long-term head injury:
Borland becomes the most prominent NFL player to leave the game in his prime because of concerns about brain injuries. More than 70 former players have been diagnosed with progressive neurological disease after their deaths, and numerous studies have shown connections between the repetitive head trauma associated with football, brain damage and issues such as depression and memory loss.

"I feel largely the same, as sharp as I've ever been. For me, it's wanting to be proactive," Borland said. "I'm concerned that if you wait 'til you have symptoms, it's too late. … There are a lot of unknowns. I can't claim that X will happen. I just want to live a long, healthy life, and I don't want to have any neurological diseases or die younger than I would otherwise."
It seems the issue of football and head trauma isn't going away anytime soon. In 2013 the NFL agreed to pay out more than $700 million in a class action settlement to former players who testified to experiencing physical and psychological difficulties related to concussions. This was after the 2012 suicide of former All-Pro Junior Seau amid revelations that he had exhibited post-retirement symptoms consistent with permanent brain injury. Though the NFL has made notable improvements in concussion protocol, it still has struggled to win public trust on the issue; Owen Strachan wrote a highly responded-to piece for Christianity Today questioning whether Christians could justify watching football any longer.
— Peter King (@SI_PeterKing) March 17, 2015
The Chris Borland story could well be a game-changer for the NFL. Good luck to him. Brave decision by a smart person.
For my part, I don't necessarily see Borland's announcement as a watershed moment for pro football. First of all, Borland may indeed be the "most prominent" name to walk away due to concussion concerns, but that in itself is somewhat anticlimactic, since few people outside 49ers fans and NFL junkies recognize Borland's name.
Second, I think the real story here is Borland and not the NFL. This would be different if Borland were a 5 year veteran, scheduled to sign a massive new contract and poised to become a star. In that case, were Borland still concerned about injuries to his head, a fair question would be why he lacks confidence in the NFL's safety measures after playing for all that time. As it is, Borland's walking away from football after one NFL season speaks to his personal courage in prioritizing things over his sports career, which is admirable but not quite reflective on the state of pro football.
If Borland's announcement triggers a trend with young players in the NFL, I'll quickly take this back. But from my vantage point I don't see the "This Is a Game Changer" narrative here. Rather than making Borland's retirement about Roger Goodell and the NFL, we should make it about Borland, and about the personal strength that a young man has shown in not using money and fame to talk down his convictions. That's not just an example for athletes.