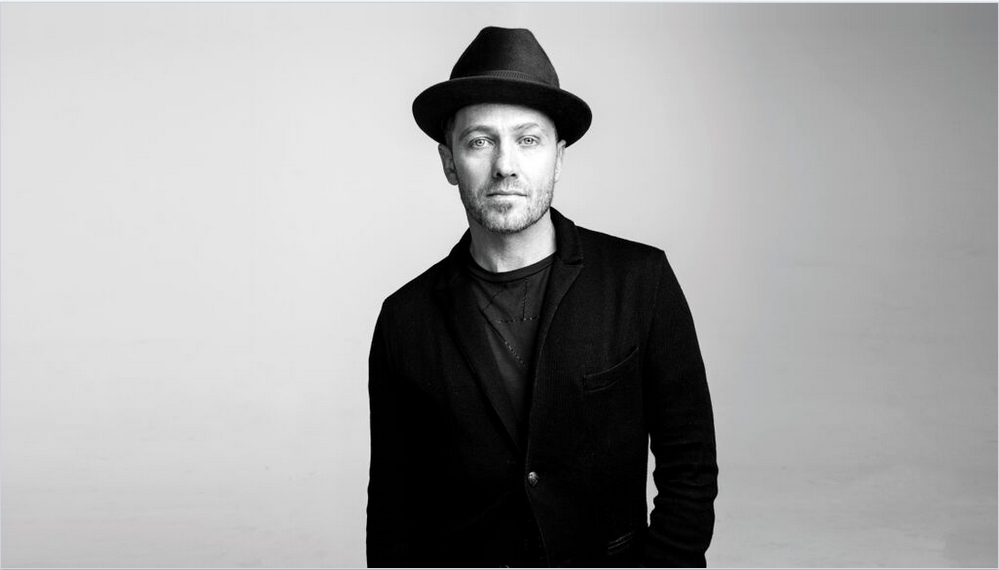 It's an unfortunate reality of Christian music that most of its truly talented artists either abandon the CCM genre for mainstream exposure or flame out in the abyss that separates "family friendly" radio airwaves from artistic flourishing. The Christian music industry, as a whole, does not tend to be friendly to bands and artists whose honesty and musicality exceed their willingness to coddle audiences.
That's what makes the career of TobyMac so unique. Perhaps more than any other artist, Toby has performed in every possible function within CCM: As a voice in CCM's most famous threesome of all time (dc Talk), a solo artist, a producer, a lead songwriter, a record label head (Gotee Records). He's made his mark on three very different decades of CCM. It's not easy to think of someone who has more excuse to phone it in from now on. But Toby is going a different direction. His latest album This Is Not a Test does not play like a record by someone who wants to sit on their laurels and watch audiences be enthralled by yesteryear. Musically, it might be the boldest, most original recording in Toby's solo career.
Toby and I recently talked about This Is Not a Test, and he told me that the record stands out for him personally. "It's a deeper album," he told me. "I'm passionate about every song for different reasons–emotionally and lyrically."
Artistic growth and innovation is a credit to a performer at any point in their career. But Toby is not a performer at any point in his career. He turns 51 in October; he has six LPs with dc Talk and has now matched that number in his solo career. At this point most artists–especially within CCM–would be churning out a different "greatest hits" LP every 3 years. But This Is Not a Test is hardly a hit parade or proven formula. It might be the "oddest" record Toby has ever done (in a good way). Listening through the album, I certainly had to adjust to the fact that the same raspy, rapping voice from the Jesus Freak era was now letting out a ruthlessly catchy pop record, one that stands up to comparisons to One Republic and Owl City.
"There aren't any throwaways," Toby told me about the album's tracklist. "I always go for that on every album, but the collaborators and producers…were all in."
The album's best track, a soaring pop anthem called "Love Broke Thru," is a special track for Toby. It's a recollection of the day he became a Christian, a moment which he says "I've never talked about." Indeed the whole album has a deeper confessional layer to it, a trait that might owe to a personal tragedy in Toby's life–the recent death of his father. He points to "Love Feels Like," a song performed with former dc Talk compatriots Michael Tait and Kevin Max, as an especially emotional and vulnerable point on the record.
One unmissable trait of This Is Not a Test is how it veers away from Toby's hip hop roots. While there are rap inflections scattered through the album (particularly on closer "Undeniable"), This Is Not a Test is an unabashedly pop record. But that doesn't mean that Toby is unaware of the astonishing health–and crossover success–of the Christian hip hop genre.
"It definitely makes sense to me," he says. "There's a beauty in hip hop, and an openness to the Gospel in hip hop culture."  Toby said that one reason he believed that artists like Lecrae and Trip Lee were finding commercial success outside the Christian record label industry was a natural and historic receptivity to religion in the hip hop community. "Dc Talk was on the late night talk shows, BET, and there wasn't a problem with the message," he recalled. "Hip hop is such a good way to communicate the Gospel."
As for the contemporary Christian music industry, Toby is optimistic and hopeful. "I see a lot of promise," he tells me. He is dismissive of those who criticize Christian artists who market their music to mainstream audiences. "I see a lot of bands going over into mainstream success. You can call it what you want, but I call it salt and light and being a witness." It was refreshing to hear his positive perspective, particularly as one who has engineered such a large part of what CCM was and is.
The thread that ties This Is Not a Test together is the gospel imperative to reach out to those in pain. Toby says that's the essence of his songwriting and his artistry.
"In the studio I'm praying that this music will inspire people to live more passionately in pursuit of God," he tells me. "[My songs are] really about my life and things I'm struggling with. But it's also to inspire and entertain." I asked whether Toby considered his music a ministry: "I don't call my music a ministry because I charge for it," he says with a laugh. "But I am talking about my life, my struggle to walk faithfully. The most important thing in my life is my faith in God…that's going to come out in my songs."
Hearing that perspective from one of CCM's most valuable players was a breath of fresh air. Talking to Toby, there's no sense of sanctimony or artistic pretense. He's not trying to "play church" for his concert attendees, but neither is he leaving the gospel at the door. There's a space in the artistry of TobyMac where his faith meets his musicality, and in that space he presents his story and talents. This is the authenticity that the Christian music industry desperately needs in an era fraught with sound-alikes and cheap imitations. And it's something that TobyMac has been bringing to the stage for a long, long time.