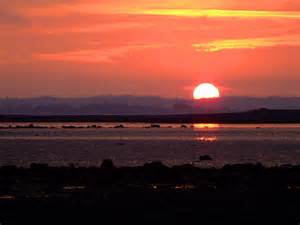 SOMETIMES, I WANT OFF THIS ROCK!
I sometimes get so tired. I guess you could say so tired of living, although not just physical fatigue during the day, week, month, yearssssssss. I've been this way for a long time-decades. When I found out about God and Jesus and Heaven, it was really hard to figure out why I want to stay on this rock. If, given the opportunity, would I want to fight to stay? Welcome, by the way, to Inside Our Gooey Minds. Just tuning in? Welcome. I will be your tour guide. I'm Mark and sometimes I discuss things like the meaning of socks. Here, today, I will tap into my history which has added the label of Widower to my tunic.
I've had my share of deaths, seeing some up close and personal. Why am I fighting to stay? Why did my wife and I fight to keep her here? That chemo life with cancer is no bowl of oatmeal. Why should I-we? Now that my wife has passed, I live alone and for the most part, life is a single player sport. I know I am close to the end, at least much closer to the end of life than to the beginning. Why would I want to do another twenty or thirty years? Given I have good insurance, that could happen.
'Well, Mark, you're needed. You have a destiny. Suicide is a sin! God wants you to live out His will in you. If you left, we would not have our fourth for Bridge!' (a card game I have never and will never play).  And the Evil One smiles. I've said before, he doesn't have to destroy me. I can do that all by myself.
You can put the phone down
Now you don't need to be calling 911 and report some blogger guy is ready to take a swan dive off his patio table. I don't have a suicide watch on me. But what I am saying, you might secretly be thinking. You might be tired as well. Physically, emotionally, and mentally tired. Especially with the dumpster fires which surrounds us on the news, in our social media accounts, overhearing two people in the fruits and vegetable isle. We are bombarded with issues and things which just want to drown us in our own experience of living.
Life does not seem joyous let alone fun sometimes. When you stop and think about how many loads of laundry, meals for one, floor mopping, bed making, days of no human contact, bill paying, job changes, and looking down range and not seeing it end for yearssssssss, I think we all take a heavy sigh and trudge on. Another day closer to the end of the play is a thought which might bring us some sense of relief.
Then the God of the Universe, our father, step on stage.
     He lists who I am
In Psalms 46 He tells us to 'be still and know I am God.' I hear myself saying 'Yeah, sure, you are. What about this thing happening to my world right now? Instead of an answer I want to hear, I hear those same words again. 'Be still and know I am God.' Kind of redundant. But then He starts telling me who I am, starting with I'm holy, Hebrews 10:10; cared for by God, 1 Peter 5:7; God's beloved child, Ephesians 5:1; chosen and set apart and dearly loved, Colossians 3:12. The list keeps falling on my ears. He answers my screams with statements of fact.
Yeah, but if that is so, then why do I feel or experience this season now? Why would you let this fall on me?
I know my God is so jealous for me, he surrendered his son to buy me. Just me. When you make that same claim, you can insert your name—you can be the me. He wants me home with Him. But first, He has a destiny for me. One I am sure I cannot see or I would feel better about, well, me. It also gives opportunity for my faith in Him to grow. IT grows and become like iron, even when it fails and oh, it will fail. I find I just need to be told-reminded of who I am. I have Christ in me. He, my Lord, has a condo in me. Every cell of my body has Him living in it—the Holy Spirit. Hmm.
So, maybe today, this afternoon, maybe I'll put my spurs back on and saddle up again. Sure, a week, year, ten years from now I might feel the same way, but it doesn't change who I am. My Dad has that instilled in me. It's okay to be say or melancholy. Have you seen where we are? But then Dad gives us a sunrise, or a sunset because he knows we love color. God knows—us. And Evil loses another, and the angels scream my name.
HE WILL NEVER LEAVE ME
He never leaves me-
never forsakes me.
He is always-always near.
Sometimes, His silence is so he can hear my scream.
Enjoy the ride.
www.markjwilliams.com