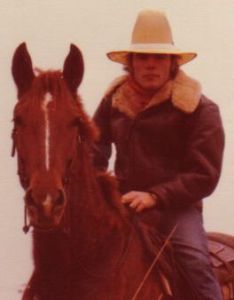 Ever wonder….
Ever wonder why you find a memory in your brain which you haven't thought of or pondered in years-maybe even decades, and it sweeps you up and away and you think you found more joy in this second time than the actual first time you found it?
This last week, I have rediscovered Gordon Lightfoot.
He was a singer/songwriter-balladeer, whatever that is, in the mid to late seventies when I listened to him. I was surprised to realize he is still alive and touring at nearly 84 years of age. I use to go to Gammage in Tempe and listen to him. He sold out Gammage and no one stood up or carried people on their shoulders or lit lighters and waved them over their heads. They sat and listened. They laughed when, every performance, he stopped after about three songs to welcome us and 'introduce' the band then turned and they all shook hands and introduced themselves to each other. I wonder if he still does that?
Believing in God and Jesus….
Believing in God and Jesus, I cognitively know nothing lands on me without Abba designing it. Nothing. So, this seemed kinda random. Then, I thought, well-maybe Dad just wants me to have fun, thinking and letting my writing imagination go to town with it as a fire-starter.
If I could write a scene in a movie, I would film it in the Silver Eagle Saloon in Ouray, Colorado. Maybe across the street in the Outlaw Restaurant where John Wayne's alleged hat still hangs behind the bar. I say alleged only because it's a hat that would fit a Mayan kid. If you have spent any time reading my tripe from Ouray, you know both these places.
I would write him and his band in the saloon, starting his set with Old Dan's Records. A clear piece saluting a dead guy and toasting to his memory. Men would be in their Wrangler jeans tucked into their calf-high Durangos, being held up with suspenders over long flannel shirts, some smoking cigars they brought in with them, all wearing their Sam Elliot mustaches and sipping 'bad whiskey.' Words from his Canadian Railroad Trilogy.
     There was always Three-fingered Sally
Three Fingered Sally would be pouring drinks, occasionally seeing you and reaching over and pulling your cigar out of your mouth and taking a puff or two, while she poured a beer then returning the soggy cigar to the owner, with a wink of seduction. Her hair pulled back into a pony tail, tied off with a leather thong. She is a big girl with a big laugh and rumor has it she and one from the band had 'a moment' when they was sixty-two and she was nineteen. It could be the reason they found themselves in Ouray. Well done lads.
The Samoan was there too. He would come out from the kitchen, his well-used white apron barely covered what needed covering on his six-foot seven frame. On Sundays, the Samoan was sometimes the only acolyte at the 8am service at St Johns. His hands the size of a catcher's mitt, were gentle enough to do what he needed to do in the communion. He loved Early Morning Rain. It soothed his 'soul' he would say and remind him of his time on the home islands swimming with the sea turtles. He was a grill cook and when you ordered your ribeye, and it was a little overcooked, well, it was too damn bad. You would eat it anyway because the whiskey you were drinking would allow you to.
It's funny how….
It's funny how sometimes, something from the past causes you to go somewhere in the now, you know? I can see myself sitting at a table in the corner—watching the play in front of me. Everyone feeding off the same whatever it was Gordon was able to provide. It was crowded but everyone was sitting or standing along the edges. Everyone wanted to see the band. All wanted whatever it was that filled the air. People wanted what the songs imparted. In a place like this small Colorado town. At least that was my image. I won't live long enough to see that image ever become real. Neither will Gordon.
But I was there, in that saloon, every night this week. Wearing my Wranglers tucked in to my calf-high Durangos, wiping the bad whiskey from my long mustache. Gordon sees me in the back and I lift my glass to him.
And he smiles.
So does Dad.