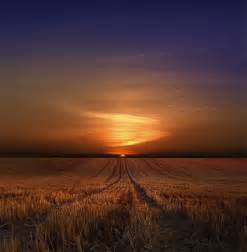 WE SHOULD BE ABLE TO LAUGH
If, as you start this piece, have never seen the movie The Jerk with Steve Martin, you need to. As I write this, Steve is still alive. It's a silly movie, the way Steve did comedy before he picked up banjo playing full time. It starts off with his voice over in narration and his black family dancing on an old wooden porch, everyone dressed in stark white, the way Steve dressed whenever he did his stand-up routine. His voice saying "I was born, a poor black child." It was funny. It still is. God I wish we could laugh at ourselves again.
     I was an accident, sort of
I wasn't born a poor black child, but surely born by accident, sort of; willing to bet my three siblings ahead of me did not expect a baby brother. It makes me laugh, well, at least snort. I am willing to bet I was a complete surprise to my parents but like the rest, never feeling left out or misplaced. I was nine years behind one brother and thirteen behind the other two, still part of the team, but the last one standing in the end. Life, during the event we are living has a way of not showing the outcome until that end is well within site. During the event, or the string of events as they role one into another, can sometimes be terrifying, but The Plan, as I call it, is always perfect. That's my theory anyway. let me give you some dimensions to the stage so to speak and move out from there.
My mom was married….
My mom was married to a naval aviator, a lieutenant, at the beginning of World War II. He died in a training mission over the Chocolate Mountains east of Phoenix, a crag of rock in the desert between Arizona and California. The oxygen wasn't working and he basically went to sleep and winged his torpedo bomber with a crew of three into the mountain. Mom was nineteen when he died. She was also three months pregnant with twins. She moved back in with her parents, my maternal grandparents. He was a mechanic at the Alameda Naval Air Station in California. I am guessing mom met Paul, her husband, and they fell in love then they had the sex, she got pregnant and he did his wingover and that was that. The twins were born, a girl and a boy, neither were two pounds and they were three months early, not expected to live passed six months. They are still alive today, seventy-five years later. But in 1944, a nineteen year old with two dying twins, and only cloth diapers, shit was real—figuratively and for real.
Your plane is on fire.
Fast forward about three years and in walks my dad, actually, he simply answered the phone. He was a handsome bastard and commanded the Black Cat Squadron, Navy PBY's, in the south pacific and now was transitioning to bigger flying boats in the post war era. I think the story goes she called the squadron office and he answered.  She was a secretary somewhere on the base and had windows to see out of and could see my father's office near where the squadron parked its planes. She very politely introduced herself, told him she was looking out her window, and then asked if he knew one of his aircraft was on fire.
He didn't.
I'm not quite sure if he hung up or just dropped the phone.
     …

kissing and walks….
But it did seem worthy of him calling her back and thanking her. Then, a date, then more dates, then meeting the kids, then—I am sure—kissing and walks, then marriage. Mom was about twenty-two when she married a second time, Dad was thirty-one. I always thought that was gutsy of him, adopting and raising another man's kids. But then I think what would I have done, if I was him. They were all his and they agreed to have more. He was going to be a career officer and was well on his way, having been in uniform since 1940.
That was about to, well, change.
During an annual flight physical, something came up. I don't know what it was in the mid-forties, but if it was a lab today, they would tell him his A1-C was way too high. He was diabetic, now insulin dependent diabetic. Today he would be categorized as a Type-One. It also meant he couldn't stay in the navy. The only thing he ever wanted, and now couldn't have, he had pulled from him. There was nothing for him in Alameda, his family was in Phoenix, just his dad. His mother, my real grandmother, died in the pandemic of 1918 when he was four. His dad didn't remarry until after his only child married decades later, so it was just father and son for years. It seemed logical they would go back to Phoenix, an ink-spot on a map in the middle of the desert with a river running through it. It also meant everything my mother knew, would now be taken from her, for a trip and live in a world of brown and her introduction to 'swamp coolers.'
The Plan
And here we are, living our part of the string of life with The Plan. Huge parts of it, I should be able to laugh. Their four children had had twelve children, who had, well, I don't know how many great grandchildren. I can barely remember my share. Some healthy, some not so much, living across the country. Every one of them being a part of a family the string of which goes back generations. We will see how much farther forward we can all go.  But at each step, there was doubt, there was humor-laughter, there was life where no one knew what was to happen next. Except the Author of The Plan. All of us, finding ourselves celebrating life and dancing on the metaphorical porch.
www.patheos.com/blogs/insideourgooeyminds/about
www.markjwilliams.com