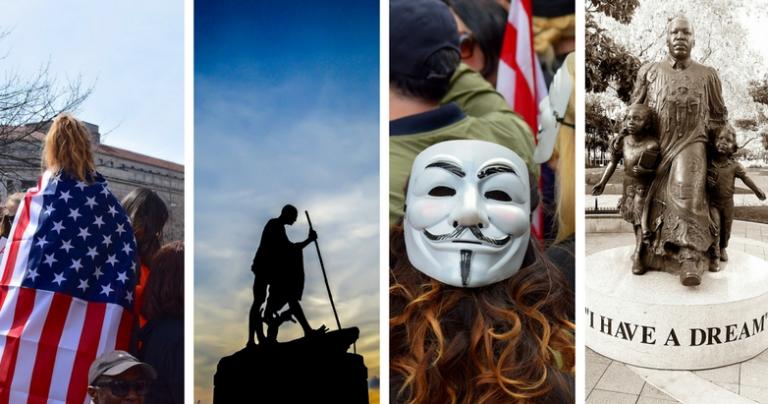 I care about society. That is why I have always had an interest in politics. Not because of the personal attacks, drama, and larger than life personalities, but because of the implications on society. More than once, in the past few years, I have been tempted to throw myself into the mix and start running for office. But then I stop a moment, think about the implications, and withdraw.
Why? Because I want to work towards a more harmonious society and in order to become elected in the current atmosphere, politics demand the opposite.
Even those who champion equal rights and harmony have begun stooping to the level of name-calling and grandstanding. Plus, it seems that (almost) every politician is forced to take tougher and more unequivocal stances to get elected. There is no room for nuance or working across the aisle.
The same is true about activists. They need to take ever-tougher stances (it seems) and scream bloody murder on social media and in the streets to gain attention. I hear what they are saying and agree with a lot of it, but again, it seems counter to the goal of creating social harmony where people can civilly air their disagreements without demonizing each other.
King and Gandhi
The more I study Dr. Martin Luther King Jr. and Mohandas 'Mahatma' Gandhi and what they did in their nonviolent movements for social justice, the more impressed I am with the poise they showed in the face of adversity and their unwavering commitment to love.
It is so easy to become angry and irritated in the face of injustice, biases, and discrimination, and respond in kind; easy to be so overwhelmed and enraged that it feels justified and like the right thing to do.
I bet that both Gandhi and King struggled with those emotions time and time again but they restrained themselves publicly. That must have taken will, determination, and faith.
In the modern era, we could learn a lot from these two men and others who have tried to follow in their footsteps. Achieving social justice through nonviolence and love can have an enduring impact, but it is much harder to do than scream, shout, and let it all out.
Bridge Building
Since I have decided against being a politician (for now) or activist (at least, not the kind that is touted in the media), I have found another outlet for my need to work towards social harmony. Earlier this year, I founded an educational community organization with my wife. Our mission is to spread the message of harmony to people of all faiths (and we define faith so broadly that it includes everyone).
I am no King or Gandhi and I may be critical from time to time, especially in my writings, but on the ground, through lectures, workshops, dialogue facilitation, and other means, I am determined to do my best to have a positive impact on society and build bridges across divides. With all the turmoil we are experiencing, it seems like the least I can do.
Gudjon Bergmann
Interfaith Minister, Author, and Speaker
Founder of Harmony Interfaith Initiative
Follow me on Facebook and Twitter
Pictures: CC0 License