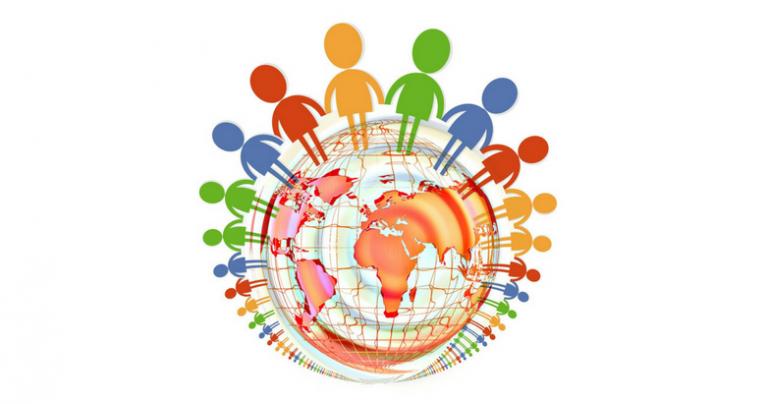 In my line work, as the founder of an educational community organization that focuses on harmony, I am fortunate enough to cross paths with great people that are doing important work all around the globe—from South Africa to Great Britain, Canada to India, Texas to Minneapolis, and beyond.
Most of the people I communicate with at this level are working actively towards social harmony. For one reason or another, they have realized that social harmony is the cornerstone of society. Instead of seeing it as something nice or pleasant, they see it as imperative, in the same category as food, roads, education, and healthcare.
Seeing the Shadow or Being Whipped
An ancient axiom tells us that a wise horse moves when he sees the shadow of the whip while a foolish horse needs to be whipped every step of the way.
The people I work with have seen the shadow that social discord is creating.
Let me give you an example. I am currently facilitating a course with nearly three-hundred participants from over twenty countries. More than half of them are attending the course because they recognize the signs of division and acrimony as potentially dangerous. All of them want to learn strategies to push against the forces of friction and work towards social harmony.
Sadly, many people in the larger population refuse to see the shadows of the whips that are being cast all around them. Like the foolish horse, they are waiting for the whip to crack on their backside before they move a muscle. By then it may be too late.
Harmony is Not a Utopian Ideal
As I see it, harmony is not a utopian ideal that is unattainable. People are living in harmony all around the globe, in communities both small and large. But with increases in population and diversity, we have to do better. We have to make a commitment to harmony. It is the best way to reduce the likelihood of vitriol, violence, and war. Limitations of space and resources are real. We either learn to live together or suffer a slew of unpleasant consequences.
Discomfort Can Lead to Good Works
Betty Williams was moved to action by the death of three children in her community in Northern Ireland. Her efforts eventually lead to a worldwide peace organization and the Nobel Peace Prize.
Mohandas Gandhi was moved to civil action when he was thrown out of a first-class train cabin in South Africa for being Indian. His personal indignation sowed seeds that eventually toppled British rule in India.
Nelson Mandela transformed the pain of his long incarceration to create a rainbow nation in South Africa.
Thousands of lesser-known people have metamorphosed their discomfort and pain into actions for the social good.
In that context, I have two questions for you:
1) Are you willing to face social discomfort or do you try to turn away from it—for example by distracting yourself with entertainment, mood enhancers, food, etc.?
2) If you are willing to face it, how uncomfortable does it need to get before you do something—i.e. is it enough for you to see the shadow of the whip or do you need be whipped every step of the way?
Begin and Find Your Community
Not too long ago, I was alone in my discomfort, focused on all the acrimonious events that were happening in the world around me. I felt helpless, hopeless even. Finally, it became uncomfortable enough and I decided to do something about it. Now, I am engaging with all kinds of people—both in my community and around the world—who are committed to having a positive impact.
I am not working under the illusion that I can change the world on my own. Nevertheless, I have decided to put my best foot forward instead of sitting back in a state of apathy. In doing so, I have found others who are on the same path. That's all I encourage you to do. If you see the shadow of the whip, begin, and find others who are working towards the same goal.
Gudjon Bergmann
Interfaith Minister, Author, and Speaker
Founder of Harmony Interfaith Initiative
Like my page on Facebook
Picture: CC0 License