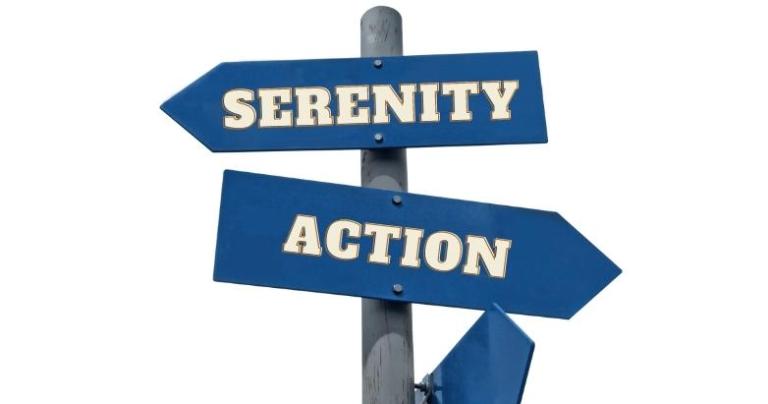 Written in the early 1930s by Reinhold Niebuhr—and later adopted by AA and other twelve-step programs—the Serenity Prayer has spread far and wide and is known by millions of people around the world. The prayer encourages us to accept the things we cannot change, change the things we can, and seek wisdom to know the difference.
Here is the modern version of the prayer.
God, grant me the serenity to accept the things I cannot change,
courage to change the things I can,
and wisdom to know the difference.
The Immediate Importance of this Prayer
Whether or not you believe in God—and I know of many non-religious people who use the prayer consistently and skip the first part—the prayer is of immediate importance today. All of us need to seek wisdom to know when we should accept things outside of our control and when we should work like there is no tomorrow because we can make a difference.