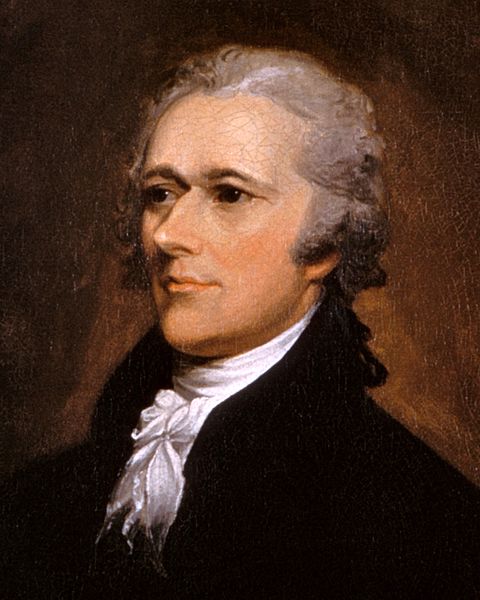 So, raise your hands if you've seen the reports about the speech that a Hamilton cast member gave with Mike Pence in the audience.
Yeah, at this point, far more people have heard about this than really should have — it just shouldn't have been particularly newsworthy.  For the small number who haven't, the story goes like this:  Vice-President-elect Mike Pence attended the musical on Friday night, and, at the curtain call, cast member Brandon Dixon read a brief speech, as follows (per CNN, but, really, all over the place):
We, sir, we are the diverse America who are alarmed and anxious that your new administration will not protect us, our planet, our children, our parents or defend us and uphold our inalienable rights, sir. But we truly hope this show has inspired you to uphold our American values and work on behalf of all of us. All of us.
Trump reacted by tweeting, saying that Pence was "harassed," and the cast was "rude" and should apologize.
And immediately, facebook and twitter went nuts with fears that this was proof that Trump would censor performing artists once he took office.
But — cue the video! https://www.youtube.com/watch?v=GMp6WHWJHf4
This is what I noticed:
First, yes, there were a mix of cheers and boos in the audience, but not from the cast.  At the same time, one could take issue with the words themselves, or, rather, the first sentence.  Paraphrased, Dixon said, "you have given us reason to think that you will not protect us," which is not exactly neutral and respectful.  But, to be sure, watching the video, the tone didn't project that; from that tone, he intended to be more uplifting that the words of that sentence suggest.  Could he have apologized, in words expressing, "I didn't mean to imply that . . . "?  Sure.  But it's not a big deal.
On the other hand:  just prior to that speech, he encouraged the audience to record the speech and share it widely.  He wanted the speech to go viral, which means that his audience was not really Pence, and his words were not really directed at him.  What was Dixon's objective?  Did he simply want everyone to know that the cast of Hamilton was right-thinking, and get publicity for the show (not that it needs any!)?  That seems unlikely.
Let's assume that he didn't have such self-serving motives in mind, but something bigger.  In that case, it seems to me that his objective was to model, for those disappointed in Trump's election, a proper response — acknowledging the fears people have, but also expressing hope and good will, and moving forward in love (because Dixon prefaces these remarks with the statement that "we're all here sharing a story of love") and charity — and that, not because Trump is "deserving" of good will, but because the alternative, a determination to carry on with hate and anger indefinitely, is destructive, to one's self and the country.
https://commons.wikimedia.org/wiki/File%3AHamiltontrumbull-crop.jpg; By John Trumbull [Public domain], via Wikimedia Commons