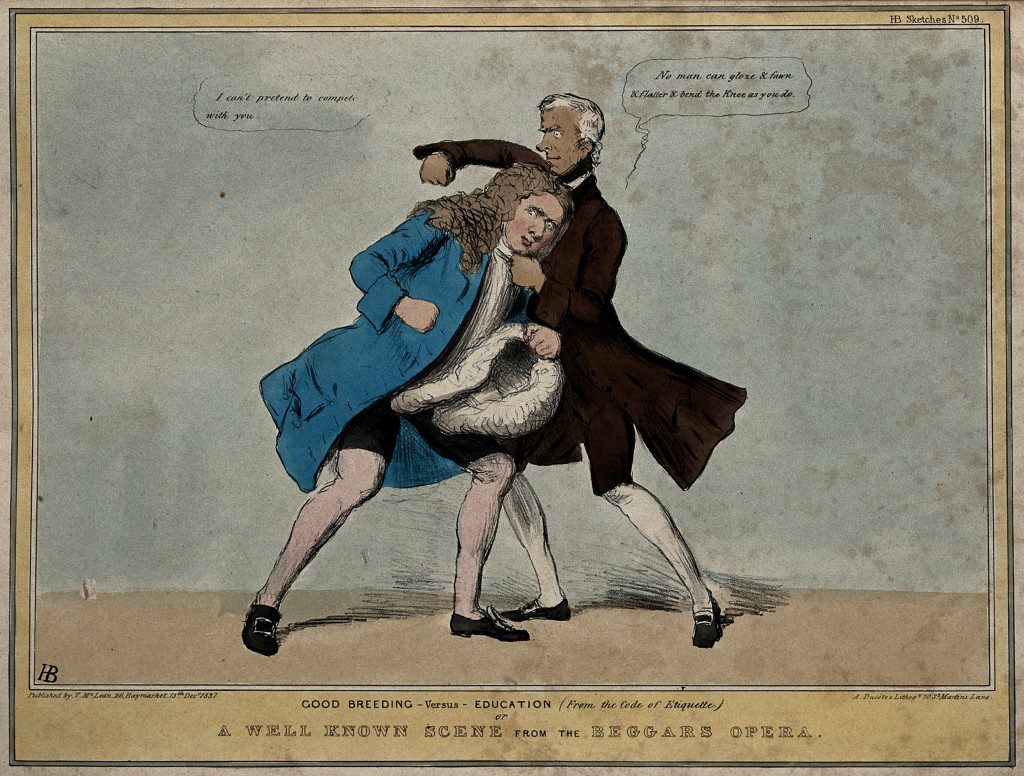 Step 1:
Lower your expectations.
Still upset with Trump?  Still fuming about his claim, for instance, that presidents don't ordinarily call families of deceased soldiers?
Lower them some more.
I am not joking.
Maybe you all have had charmed lives, with everyone in your life doing exactly what they're supposed to do.  Maybe no one in your life has impairments that prevent them from doing the things you'd like them to do.  And that's great.  But to lament Trump's latest shocking statement, or twitter rant, is a bit like the advice columnist letter asking what to do about the loved one who persistently does whatever it is that the letter writer wants them to stop doing — and Amy or Abby or Ann Landers says, "accept that he's not going to change."  Yes, it's of a greater degree of seriousness than the husband who doesn't bring you flowers, but we all have to suck it up.
Yes, it would be nice to have a president about whom one could share touching stories of human connection, but we don't, and that's not going to change.  But as long as Trump's behavior isn't impeachable, and this isn't impeachable behavior, we're stuck with it, so say the Serenity Prayer another time or two and move on with your day.
(Side note:  what we need is a Head of State.  The Germans, for instance, have a chancellor and a president; the former is knee-deep in politics; the latter is a respected Elder Statesman whose job it is to represent the country.  And in the UK, the queen is the Head of State, and it is the Royal Family, not the Prime Minister, who visits the war wounded, isn't it?  So:  House and Senate appoint someone who's good at empathy and speechmaking and, more importantly, respected by everyone, who serves as symbolic representative of the country.  Heck, it's America.  Maybe we need Harrison Ford to fill this role.)
Now, that doesn't mean that one shouldn't oppose actions of his with which one disagrees, but the point is to calm down and accept the nonsense in the words that he says, and just mentally count down the days left until the next election.
Step 2:  Special step for lawmakers.
Legislate.
Yes, GOP, you accustomed yourselves to saying, "if only we were in power, we'd fix everything," and now you're discovering that there's more to it than just complaining.  It is hard work to put together compromises which have general acceptance, rather than trying to win over congressmen with special giveaways for a district or a state.  And it's even harder to design legislation that has broad public support.  But that's your job.  And you can't just count on Trump doing it all with executive orders, or even with legislative proposals.
And, Democrats, it's your job, too.  Not to propose bills that will demonstrate your public policy positions, like a "Medicare for All" bill or a "Childcare for All" bill, to position you for future elections.  But to work with your colleagues on something meaningful.
Step 3:  Special step for state GOP organizations.
Reform your primary process.
No, I don't mean this nonsense over moving the primary ever earlier in the year.  I mean, get rid of the winner-take-all primary.  Allocate delegates proportionately.  That was, after all, the crucial first step in "how you got Trump":  the field of "normal candidates" was so split, and each one of them was an idiot and thought they could win their opponents' supporters if only the other guys would drop out, that Trump won primaries, and the states' full allocation of delegates, with relatively small pluralities.  Had delegates been assigned proportionately, we'd've had a contested convention, and a different outcome entirely.
So there you have it.
Any questions?
Image:  V0050236 A fist-fight between Lord Brougham and Lord Melbourne as Pea
Credit: Wellcome Library, London. Wellcome Images
images@wellcome.ac.uk
http://wellcomeimages.org
A fist-fight between Lord Brougham and Lord Melbourne as Peachum and Lockit. Coloured lithograph by H.B. (John Doyle), 1837.
1837 By: John DoylePublished: 22 October 1836
Copyrighted work available under Creative Commons Attribution only licence CC BY 4.0 http://creativecommons.org/licenses/by/4.0/