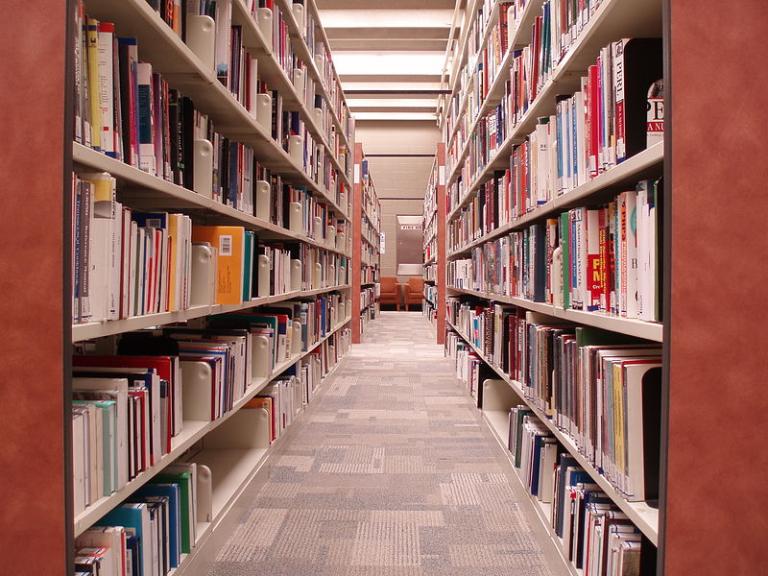 So. . . I got this book (an older one, published in 2007 and deaccessioned at my own library, because, grrr, they're like that, so I had to borrow it through interlibrary loan) because I wanted to challenge my preconceptions about immigration, and figured that this book written by a journalist who lived and worked in Mexico for 10 years, and whose book about the opioid epidemic, Dreamland, I had previously read, would do this.
Surprisingly, it didn't, really.
The book is in the form of, as the subtitle says, "tales" – that is, extended profiles of people and communities affected by the past several decades' wave of immigration to the United States and, in one case, trade between the two countries:  an immigrant who, after becoming wealthy in the United States as the "tomato king," returned to his village to run for mayor; an inner-ring suburb of L.A. which, upon becoming populated by new citizens unaccustomed to American democracy, came to be run by kleptocrats until those citizens, joining together with the remaining native-born white voters, removed them from office; the rise and fall of velvet painting in the town of Juarez; the emergence of Mexican taco-restaurant entrepreneurship in Chicago; the transformation of a small Kansas town from football to soccer fans when the high school's soccer team found success for the first time; and, told in several parts, a small-town boy finding his future first working on construction sites in Mexico City, then in the U.S., and finally in a tourist part of Mexico.  The stories are free-standing, and the copyright page says that "versions of some of these stories appeared" elsewhere — since these are fairly long stories, I don't know whether these were multi-part reports or were expanded for the book, or whether they just seemed long.
And some of the reports are inspiring, at least to a certain degree.  The town of South Gate, much as vast sums of money were simply lost due to the corruption of its mayor for a several-year stretch (and it's just not clear how they withstood all that; Quinones says the rainy day fund was depleted — does that mean that there was simply enough money built up in that fund that the city could absorb the corruption while still continuing to function?), had, as a positive end result, greater civic engagement as the immigrant new citizens understood that, unlike their experience back in Mexico, voting meant more than just pulling the lever for the candidate with the more generous pre-election giveaways; in addition, the native-born white elderly long-term residents and the new arrivals had to work together to remove the thieves from office, and those newly-formed connections strengthened the community.  And it's nice enough that one arrival from Atolinga to Chicago went from working at a restaurant to running his own, and then mentored others from that immigrant community.
But the reporting on the Garden City High School soccer team in Kansas, had its discouraging elements.
Here's the feel-good part.  Garden City, as it happens, is a town the demographics of which were transformed by the arrival of immigrants from Mexico, El Salvador and (to a lesser extent) Vietnam beginning in the 90s to work in the meatpacking plant.  The high school's tradition of celebrating football waned as, with a declining white/native-born population, fewer and fewer of the boys tried out for the team, and the team's record got worse and worse, to the point when teens arrived at the games late and left early, as soon as they had identified the location of that night's party.  But in 2003, the soccer team, comprised of children of immigrants, was what was finding success and, as the season went on, greater support from the school, including cheerleaders attending the games, and a pep rally before the postseason playoff game.
But along the way, Quinones can't present these students as the picture of high-achieving Americanized, ready-to-conquer-the-world young men — that is, the narrative that we're fed about the "DACA kids" — because there are too many cultural differences that get in the way.  Even though immigrants had to be daring in order to cross the border in the first place, once here, he says, they tended to stay in their Mexican enclaves, with students afraid to stand out or take risks or push themselves too hard in school; in the years prior to that 2003 season, Quinones reports, few students, much as they enjoyed soccer on their own time, were willing to participate in the school's team.  As one consequence of the isolation of the Mexican community, one of the students that Quinones profiles didn't even learn English until the third grade.  Another consequence:  in the mid-1990s, a white couple attempted to form a racially-mixed travel soccer team and found some short-term success — until, all-at-once, the immigrant parents pulled their kids and placed them in a Latino-only team instead, and the white kids left to play other sports instead, turning soccer into an exclusively-Latino sport.  Quinones writes,
Americans talk often about racial diversity, but it isn't an idea that seems to appeal to many Mexican immigrants. . . .

Sidni Musick also thought the experience a result of Mexican immigrants' unwillingness to let go of Mexico and be absorbed into America.  She saw this in the vehemence with which her ESL students — with better futures and better educations in Kansas than ever possible in Mexico — spoke of the United States taking Mexican territory 160 years earlier.
To the Musicks, wrapped up in the episode were Mexicans' complicated feelings toward America and toward white people whom they perceived as wealthy by definition. . . .
What happened to the soccer players after this season?  Quinones writes about a community college soccer coach who tries to recruit players and then tries to get them to move on to a four-year college, using sports scholarships and loans as funding.  But he struggles to find takers, as their parents want them to start contributing to the family's finances, and the young men themselves are too eager for the quick $13/hour paycheck of the meatpacking plant, and the car and other expenses it can fund; besides, too many of them have already fathered children they need to support.  Quinones attributes this in part to the fact that the generation of Mexicans moving to America were able to dramatically boost their living standards without any education, imparting the wrongly-learned lesson that education didn't matter.  And this stands in sharp contrast to the Vietnamese immigrant families at the plant, whose children moved on to bigger and better things.
There were some exceptions to this "education doesn't matter" attitude, and Quinones profiles a woman, mother of one of these soccer players, who was determinedly attending college to get a degree, to set an example, but these were exceptions.
In fact, in the introduction to the collection, Quinones describes the consequences of emigration on the home towns of the emigrants and the country as a whole.  To begin with, emigrants imagined that they would stay in the United States only for long enough to send money back to build a Dream House, then return — but as they became more settled, they abandoned that dream, and the villages became filled with unoccupied often-unfinished houses, empty of young men, and dependent on the dollars sent home, as those dollars drove up prices so that families could no longer provide for themselves without those dollars.  What's more, the fact that it was unskilled work that awaited them in the United States destroyed any education-seeking ethic that may have existed, or, if there was none, certainly prevented one from forming.  He profiles a village called Jaripo, and writes,
Immigration didn't create many solutions for Mexico, I realized.  On the contrary, it stifled development and simply created more immigration.  Through it, Mexico lost its most energetic young blood.  Immigrant dollars were godsends to villages like Jaripo, but they also kept these villages from finding any economic alternative to leaving for the United States.

In time, this crated a culture of departure that was tough to break.  Teenage boys, above all, ached to leave.
As a result, the village and others like it have so hollowed out that their economic development projects have failed due to lack of expertise or ability or ambition among those remaining.
Now, this is not a comprehensive report.  It doesn't talk about whether particular areas were more or less affected by emigration.  And the book is old enough that any new trends aren't picked up upon.  But it is a less-than-rosy story.
Image: By Raysonho @ Open Grid Scheduler / Grid Engine (Own work) [Public domain], via Wikimedia Commons