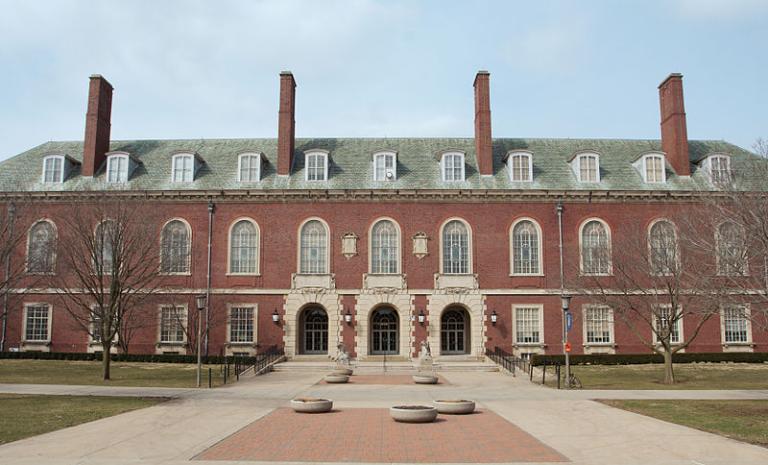 Some time ago, I wrote about the shocking statistics on declining enrollment at Illinois' "regional" universities — that, with the exception of SIU-Edwardsville, all of these second-tier Illinois universities have seen dramatic decreases in enrollment in the past decade, from 21% for Northeastern to as high as 40% at Eastern and 49% at Chicago State (which is, admittedly, an outlier).
Part of this is due to the budgetary crisis of the past couple years, which caused students to worry about the long-term adequacy of funding and risks of tuition increases. Part of it may or may not be due to shifts to the University of Illinois system, which saw significant enrollment growth — though at the time I wrote the prior article, I could not untangle to what extent the growth was due to Illinois students vs. out-of-state or international students, given that the University of Illinois at Urbana-Champaign in particular has been aggressively recruiting Chinese students (see this 2014 post). I also tried to figure out to what extent the enrollment declines were due to a shift towards students attending community college instead but was coming up empty.
Now the Chicago Tribune has done that math, reporting in an article in today's paper that
In 2002, 29 percent of Illinois graduates chose four-year colleges out of state. By 2016, the most recent year data are available, 45.7 percent left Illinois.
The reason for this is plain: out-of-state universities, even flagship universities (the article profiles the University of Alabama), are offering students financial aid and merit scholarships that mean that their cost of attendance is lower than that of Illinois colleges, in particular, the University of Illinois.
In-state, full-time tuition costs and fees have increased between 27 and 56 percent at the public universities since 2008, according to state data. Federal statistics show the tuition at several Illinois schools is significantly above the median price of institutions comparable in size, enrollment and research activity.
The article cites a university official proposing that what's needed is better marketing and more emphasis on promoting the "average net price," that is, the average cost to families after taking into account financial aid and scholarships. But families know that "average net price" tells them little, in the end, since universities differ in the degree to which awards are available to families without demonstrated need but with academic achievement. In particular, what we learned as a family working our way through the college application process is that the University of Illinois at Chicago offered no scholarships to students based solely on academic achievement, requiring financial need and/or a status as a member of an underrepresented group, and the University of Illinois at Urbana Champaign offered such scholarships only to the very highest-achieving students. In contrast, the article describes a greater willingness of the various "competitor" universities to provide merit scholarships.
As to the rest of the universities, the "regional" ones, I couldn't say, but Illinois participates in regional compact agreements that provide for reduced tuition at the various non-flagship universities of all of the neighboring states, which makes these universities viable choices if one isn't pursuing a flagship-university experience.
What the consequence is of this apparent flight from Illinois, I can't say, nor can I propose solutions, other than to observe that the Tribune editorial board has proposed solutions not long ago, largely centered around the administrators of all of the universities working together rather than fighting turf wars.
And, yes, my oldest son will be attending college next year, out of state, not at a state school, but at a private school, because we also learned that, indeed, if you set your sights at the "right" level (that is, not at too prestigious a school) and if your kid's grades are good enough (he might have other issues, but that's not one), and, let's face it, if your state flagship's tuition is high enough, then it is very viable to win scholarships that bring the cost down to a competitive or even lower level. To be sure, we dithered about whether he'd be disadvantaged by the lack of name recognition, but ultimately concluded that the small size and individual attention would more than make up for it.
So there you have it. And, yes, to a degree we are suckers for not moving out of state, but are constrained by all of the things that everyone else is: job, school for the kids, community.
Image: University of Illinois at Urbana-Champaign, Main Library. https://commons.wikimedia.org/wiki/File%3AMainLibrary_Urbana_Illinois_4582.jpg; By Dori (Own work) [GFDL (http://www.gnu.org/copyleft/fdl.html) or CC BY-SA 3.0 us (http://creativecommons.org/licenses/by-sa/3.0/us/deed.en)], via Wikimedia Commons