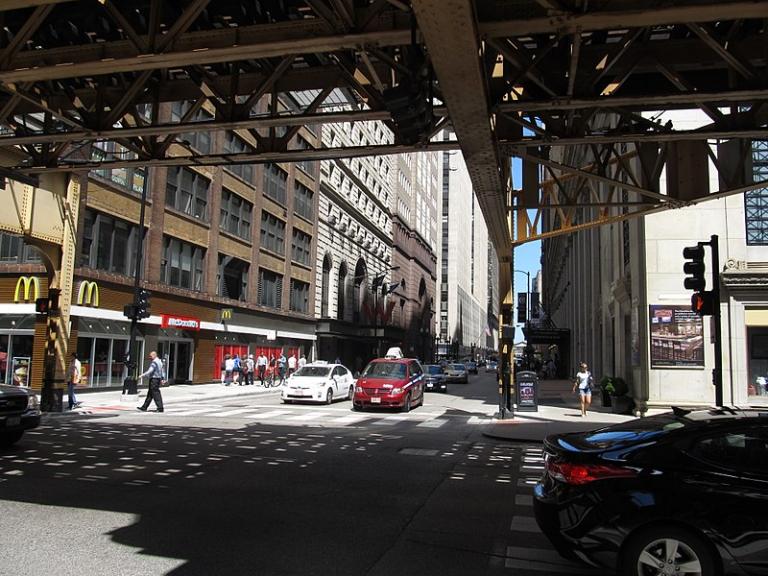 It's comical — to an extent.
Here in Chicago, aldermen may not exercise much power — after all, when Daley sold the Skyway and the parking meter revenue (OK, "leased" them — for 100 years, to fill in a short-term budget hold), the aldermen just rubber-stamped the deals.
But in some respects, they have vast power.  And when Alderman Sophia King got the idea that Ida B. Wells should have a street named after her, well, it had to happen.
Now, Wells was a great anti-lynching and equal rights campaigner of the early 20th century and is certainly worthy of the honor, if, say, Chicago happened to be casting about for someone to honor in naming a street to be carved out in a new development, or a city building.  But King decided that it was time to remove the name Balbo from Balbo Drive, due to Italo Balbo's association with Mussolini, and, when the Italian-heritage community objected that his association with fascism was mistaken, the need to respect the alderman's street naming power meant huddled negotiations, resulting in the decision to rename Congress, which was palatable to all concerned (or at least to the power-brokers who mattered)because, with only 5 businesses with mailing addresses on that street, it would not be especially disruptive.
(This is all reported in the Sun Times.)
But readers in the area will know that there already exists a Wells Street, a north-south street in the loop which intersects with Congress.  And Congress may only have 5 business addresses but it's a significant street for orienting oneself in the South Loop area.  Which means that not only will visitors and residents alike have to deal with the confusion, but we'll also look like fools to the rest of the country.
Asked what might be done to avoid confusion at the intersection of Wells Street and Ida B. Wells Drive, [Transportation Committee Chairman Anthony Beale] said, "I'm gonna let the experts figure it out," he said. "It was my job to negotiate a peace treaty. I think I did that."
So, look, this is a small thing, but it's emblematic of so much that's wrong with Chicago, and Illinois in general.  The idea that, in certain issues, aldermen get to do what they want.  They idea that we have to discard the old in favor of the new, that honorees should be those relevant to the current generation of Chicagoans at any given time.  The importance placed on these sorts of symbolic honors — the city is rife with "honorary" street signs but at least these aren't the "real" names of the streets.  (And what is it with deciding that we now need to use a person's full name on a street sign?)  Heck, we're a state whose legislators just "ratified" the Equal Rights Amendment as a symbolic gesture.  And to honor Obama, the state is going to shell out $200 million on infrastructure projects as requested by his museum's architects.
And the expectation that one can cause headaches for the purpose of a symbolic gesture, and then "let the experts figure it out" when it comes to the consequences — oh, that's Chicago, too.
Image:  https://commons.wikimedia.org/wiki/File:Wells_and_Adams_Street,_Chicago_Loop,_Chicago,_Illinois_(9181614950).jpg; By Ken Lund from Reno, Nevada, USA [CC BY-SA 2.0 (https://creativecommons.org/licenses/by-sa/2.0)], via Wikimedia Commons