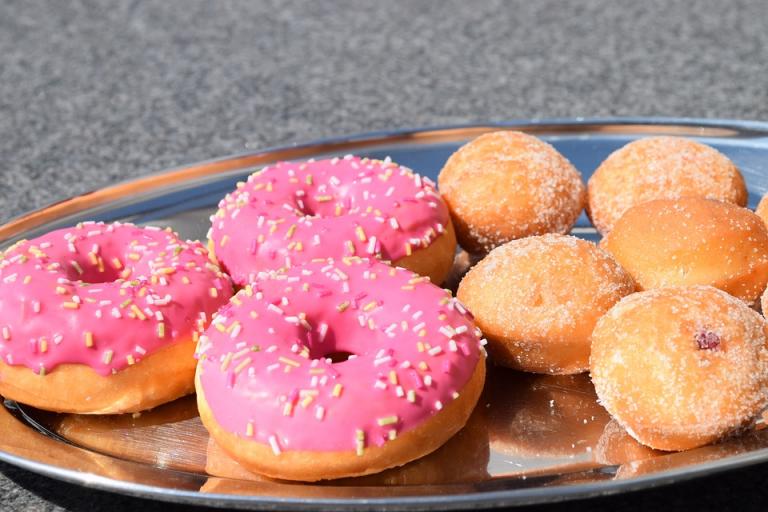 "Millennials are awful and they never volunteer and they think travel sports is more important than Cub Scouts."
Yeah, that was my gripe when I was engaged in trying to find a replacement for my job as Cub Scout committee chair.  Finally did, after reaching out to the one individual I thought had the best shot of agreeing to it.
Now I've undertaken another effort, and it's sputtering out again.  For nearly the past decade, one couple has nearly-singlehandedly managed the after-mass Coffee & Donuts, that magic source of bribes for impatient children and opportunity for adults to socialize and, as they say, community-build.  They recruited various church ministries to hand out the donuts and coffee (e.g., Men's Basketball, Knights of Columbus, etc.), but they did the set-up, the clean-up, and the donut-ordering and supply-management.  Now they've moved out of town, and they tried to find someone through word-of-mouth, but were busy with their own move, and there wasn't really anyone to carry forward because they'd been doing it pretty much themselves.
So I heard about it, I said, "I have more availability to do this sort of thing now so I'll step up," and collected the necessary information.  And I said to myself, "I'll just have a request for help in the bulletin, and the school weekly newsletter, and the CFM announcements, and I'll send an e-mail out to the general contact list for all the ministry heads asking them to come early for set-up and stay later for clean-up, and I'll find some people to help out, so that it's not too big a task."
As you can imagine (or I wouldn't be venting), it didn't quite work out.  I got replies from one woman with small kids, who can help with donut-serving but can't easily stay the whole morning, and another reply from someone who volunteered to do some of the set-up but does Communion for the Homebound so is limited in what else she can do, a third reply from someone who said they'd be able to help starting sometime in November, and that's pretty much it.  Oh, and also someone else who said, "sorry I can't help, but thank you for doing this."
And I am one person.  The S's were a couple who were able to be at church all morning, most mornings.  Yes, I can ask my husband to come sometimes, but (a) he's the scoutmaster and has scout outings once a month, including this Sunday, and (b) he's not actually Catholic; he comes to church with us some Sundays but now always.
Yes, if I were an extrovert with a large social circle I'd just make a few calls, or maybe recruit helpers at my regular Girls' Night Out (is this a real thing that people do?), and I'd be all set.  And I may yet pick up the phone and make a few calls to a few people I feel comfortable calling, but that's a small number.  So instead I put the link to the sign-up website on my Facebook page and asked people to share it.  And I'm fantasizing about cancelling for this coming weekend (the last two weekends were organized groups) and putting out a sign instead:
Because you all thought that SOMEONE ELSE would volunteer to help, there is no coffee & donuts this week.
And of course it's not just coffee & donuts.  I cannot tell you how many times I've had to bite my tongue when someone at the monthly CFM meeting starts talking about how many ministries there are at our church and how much Catholics do to help others, and I want to say, "you have no effing clue, do you?"
I mean, really, I'd so much like to send these people who say this nonsense to any random Protestant church to see what they're up to:  Bible study and adult education on Sunday mornings, charitable collections and volunteer groups, support groups, children's choirs, social groups and special events, etc.  And the groveling that our parish has to do every summer to try to get religious ed teachers for the fall certainly does not happen at a church where everyone is so marvelously, wonderfully involved.  And I am soooo jealous of the Mormons where everyone is just expected to have a job of some kind or another at their church, if they want to be a member in good standing.
So I'm frustrated, and I need to decide by tomorrow morning whether I can pull together enough of a donut-serving crew for Sunday or not.
Image:  https://www.maxpixel.net/Pink-Donuts-Pastries-Berlin-Mini-Berlin-Donut-2254468