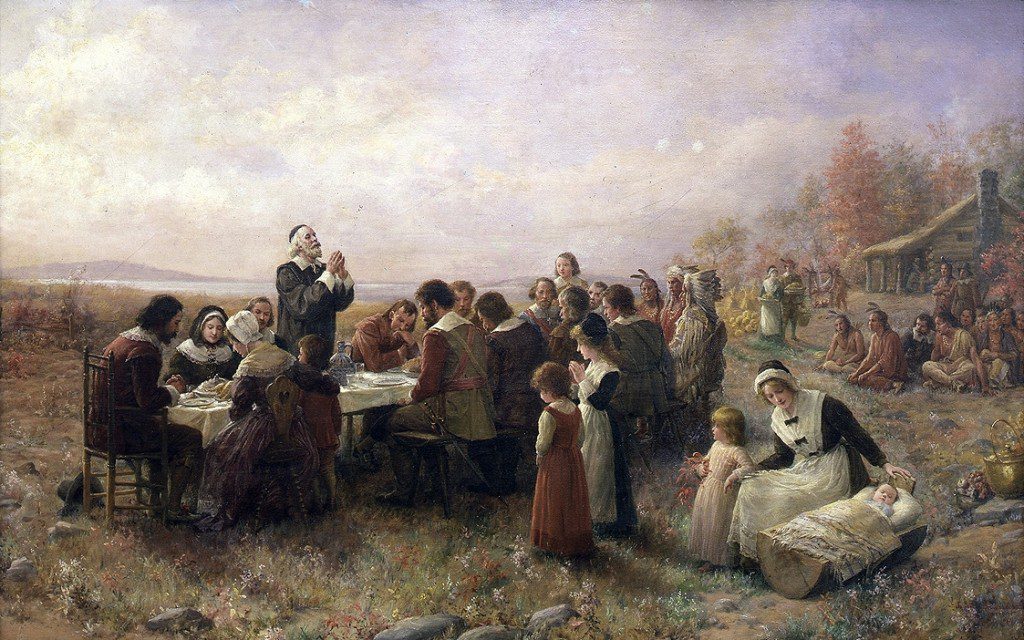 Happy Thanksgiving!  While the turkey is in the oven, here are links to my two Thanksgiving-themed articles elsewhere:
"The Pilgrims Didn't Invent Thanksgiving, So Stop Blaming Them And Be Grateful" at The Federalist
and
"Happy Thanksgiving! 5 Retirement Items For Your Gratitude List" at Forbes.
Now if you'll excuse me, I'm off to make some pumpkin rolls.
Image:  "Thanksgiving-Brownscombe" by Jennie Augusta Brownscombe – Stedelijk Museum De Lakenhal http://www.lakenhal.nl/persberichtendetail.php?id=144. Licensed under Public Domain via Commons – https://commons.wikimedia.org/wiki/File:Thanksgiving-Brownscombe.jpg#/media/File:Thanksgiving-Brownscombe.jpg