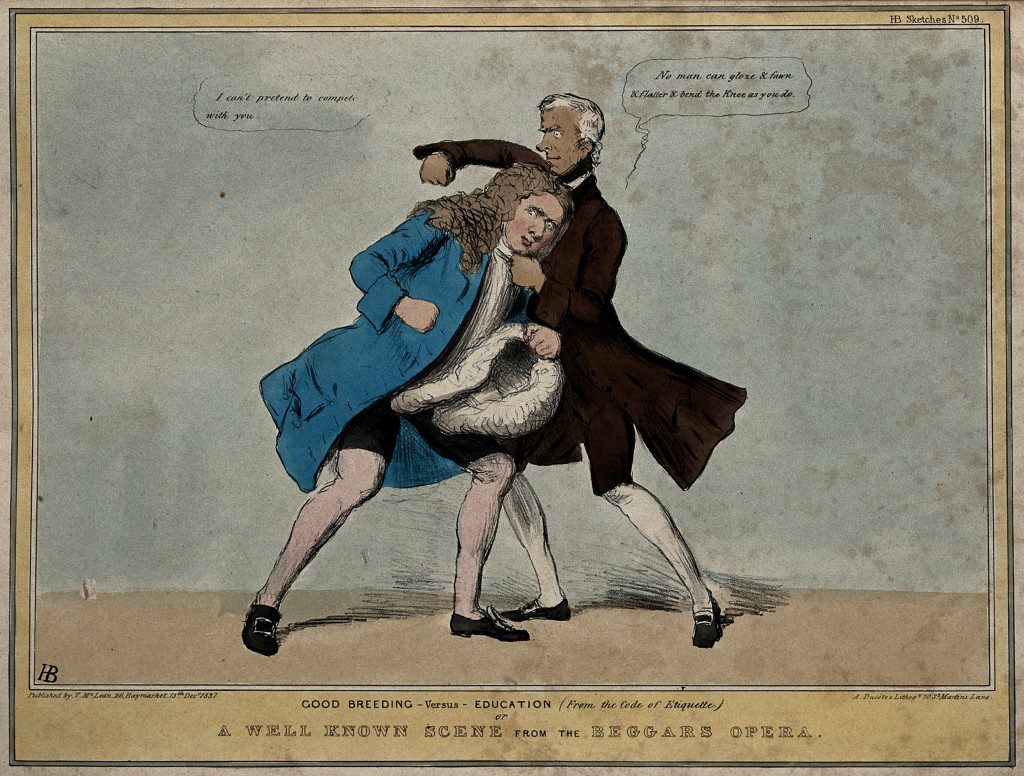 That's the way this works, isn't it?
After all, on Saturday afternoon and evening, twitter and blogs  and news sites (about facebook I couldn't say) gorged themselves on a feast of hate against a group of white, Catholic, southern, anti-abortion teen boys who ticked all their boxes to be presumed guilty in an encounter with a group of Native American protestors that was deemed to be "racist" and "harassing" and in which the kids were quoted as chanting "build the wall."
Even their school and the bishop issued an apology, promising that the school "will take appropriate action, up to and including expulsion."
Catholics, too, were quick to pile on, eager to prove that they were willing to criticize their own.
As the AP reported (here at the Washington Post):
Videos circulating online show a youth staring at and standing extremely close to Nathan Phillips, a 64-year-old Native American man singing and playing a drum.

Other students, some wearing Covington clothing and many wearing "Make America Great Again" hats and sweatshirts, surrounded them, chanting, laughing and jeering.

In a joint statement to the Cincinnati Enquirer , the Roman Catholic Diocese of Covington and Covington Catholic High School apologized to Phillips. Officials said they are investigating and will take "appropriate action, up to and including expulsion." . . .

"When I was there singing, I heard them saying 'Build that wall, build that wall,'" Phillips said, as he wiped away tears in a video posted on Instagram.
Subsequently, extended footage of the incident revealed that Phillips and his group approached the boys, not the reverse.  Students claim they had already been engaged in chanting school cheers, and there is no "build the wall" to be found.  Another one of Phillips' group starts shouting at another one of the boys that they should "go back to Europe."  Reason.com provides a detailed account of what the new video showed, and CNN chronicled it as well, though other sites such as USA Today, still give Phillips the last word, allowing him to claim "fear" due to the boys' "hatred."   The new video prompted some of the journalists and pundits who had so quickly condemned the boys, to backtrack, though others still insisted that the boys had the duty to retreat, that because their behavior did not conform to a Christlike idea, they remain at fault.  Here's celebrity-priest James Martin:
Re #CovingtonHighSchool: I will be happy to apologize for condemning the actions of the students if it turns out that they were somehow acting as good and moral Christians. The last thing I want is to see Catholic schools and Catholic students held in any disrepute. 1/

— James Martin, SJ (@JamesMartinSJ) January 20, 2019
who in a 13-tweet thread is a bit squishy and squirmy but seems to affirm that unless there is conclusive proof otherwise, due to conflicting narratives, the boys remain condemned — that is, he stands by his original tweets:
I am as disgusted by the contemptuous laughter of the mass of students as I am moved by the quiet dignity of the solitary man who continues to chant. Those students could learn much from this elder, if they had chosen to. Or if they choose to. https://t.co/6i2buMmI8w

— James Martin, SJ (@JamesMartinSJ) January 19, 2019
(Note that there is a link in the first of these two tweets that doesn't show here because it has since been deleted.)
And, of course, it's not a surprise that everyone was eager to feast on this opportunity to spew out hate for these boys — tweets announced that they learned their hate at home, taught by their parents and by the hateful Catholic Church.
Readers, did you join in on this Two Minutes' Hate?
Did you retweet tweets or share Facebook posts with the image of the white boy and the Native American man and take it as irrefutable proof that the boy was the aggressor, the man the victim?  Did you say he had a "punchable" face, or enjoy reading someone else's claim to this effect?
Do you have one of those "Hate Has No Home Here" signs?
You do? Then go outside. Read it. Now come back in.
Guess what?
You're a hater, too.
You might call it "righteous anger."  But "righteous anger" is no better than any other kind of anger if it keeps us all divided, if even a day that's effectively Martin Luther King, Jr., feast day is just another day for directing hate, with the only difference being that we ask ourselves, not "what would Jesus do?" but "who would MLK hate?" to identify our target.
Image:
V0050236 A fist-fight between Lord Brougham and Lord Melbourne as Pea

Credit: Wellcome Library, London. Wellcome Images
images@wellcome.ac.uk
http://wellcomeimages.org
A fist-fight between Lord Brougham and Lord Melbourne as Peachum and Lockit. Coloured lithograph by H.B. (John Doyle), 1837.
1837 By: John DoylePublished: 22 October 1836
Copyrighted work available under Creative Commons Attribution only licence CC BY 4.0 http://creativecommons.org/licenses/by/4.0/