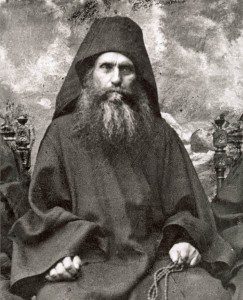 Too often, we as a Church stand divided, divided by politics, ethnic background, and theological sympathies.  From the fractured (and fracturing) sphere of primary voting to the constant back and forth of papal support and criticism, we find ourselves breaking apart, tearing at the flesh of Christ's body like the crown of thorns upon His head.
Yet, this should be unacceptable to us; the Church is called to act in unity and love, letting go of prejudices and personal foibles in the name of oneness in Jesus's body. In fact, we are cautioned against approaching to receive, should we have any enmity for a brother:
You have heard that it was said to your ancestors, "You shall not kill; and whoever kills will be liable to judgment." But I say to you, whoever is angry with his brother will be liable to judgment, and whoever says to his brother, "Raqa," will be answerable to the Sanhedrin, and whoever says, "You fool," will be liable to fiery Gehenna. Therefore, if you bring your gift to the altar, and there recall that your brother has anything against you, leave your gift there at the altar, go first and be reconciled with your brother, and then come and offer your gift. Settle with your opponent quickly while on the way to court with him. Otherwise your opponent will hand you over to the judge, and the judge will hand you over to the guard, and you will be thrown into prison. Amen, I say to you, you will not be released until you have paid the last penny. (Matthew 5:21-26)
Strong words from the Savior. We are then faced with questions: how can I place Jesus Christ before my anger (even if righteous), my pain, or my desire for His Church? How can I avoid "fiery Gehenna"? The answer might lie a bit later in Matthew's Gospel:
Stop judging, that you may not be judged. For as you judge, so will you be judged, and the measure with which you measure will be measured out to you. Why do you notice the splinter in your brother's eye, but do not perceive the wooden beam in your own eye? How can you say to your brother, "Let me remove that splinter from your eye," while the wooden beam is in your eye? You hypocrite, remove the wooden beam from your eye first; then you will see clearly to remove the splinter from your brother's eye. (Matthew 7:1-5)
Here, though, it is easy to misinterpret Jesus; obviously we are not forbidden from praying for the conversions of others, or from gently rebuking those who persist in sin. What is clear, however, is our primary task of self-scrutiny, of searching our minds and hearts; it is as we should say at every Mass:
I confess to almighty God
and to you, my brothers and sisters,
that I have greatly sinned,
in my thoughts and in my words,
in what I have done and in what I have failed to do,
through my fault, through my fault,
through my most grievous fault;
therefore I ask blessed Mary ever-Virgin,
all the Angels and Saints,
and you, my brothers and sisters,
to pray for me to the Lord our God.
But even this is not quite enough, just to express the sentiment during the Mass. In fact, a saying of St. Silouan the Athonite might indicate what is needed most simply and forcefully: "The condition of peace among men is that each should keep a consciousness of his own wrongdoing." In other words, the very foundation of peace is always keeping in mind our own inadequacies, our own faults, that is our own sins, even when arguing, rebuking, or (God forbid) jeering. The only way to establish common ground, especially in turbulent political and social times, is to never forget that we are all sinners, all children of Adam.
And what could be more important during Holy Week! What could be more important during this most precious time of year when we are swept from triumph, to sorrow, to joy in a matter of days, when we experience the drama of Christ's life anew and remember again what it is that makes us Christians! Every time we would rebuke, we should remember the words of G.M. Hopkins:
I am gall, I am heartburn. God's most deep decree


Bitter would have me taste: my taste was me;
Bones built in me, flesh filled, blood brimmed the curse.
Selfyeast of spirit a dull dough sours. I see
The lost are like this, and their scourge to be
As I am mine, their sweating selves; but worse.