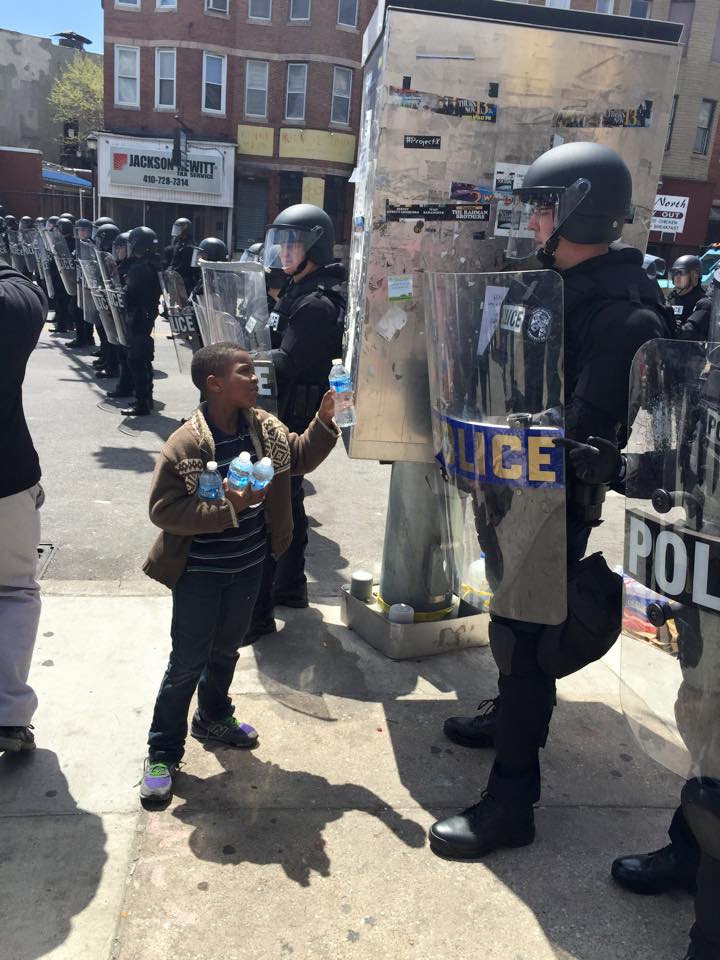 (Photo credit: Bishop M Cromartie)
In historic moments like Baltimore right now, there are usually only a few images that are able to sear into America's consciousness and the history books when it's all said and done. I hope the one above is one of them.

And to my fellow Jesus followers. Let's be people that stand in the gap. People that acknowledge the deep nuance, tension, and complexity in days like this. People that stand for the oppressed. The marginalized. The broken.

And let us be people who recognize the divine image in every human. A policeman, a young black man, or whoever it may be.

The biggest truth in the world is sin is always the problem and Jesus is always the answer. Let's never forget that.

We as Christians should believe more than anyone that self sacrificial love can really turn the world upside, because that's the very thing our King did, and we are standing here walking in grace because of it.