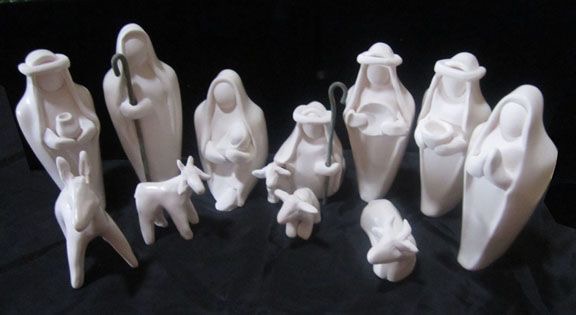 People Pottery
November 30, 2014
Yet Lord, You are our Father; we are the clay, and You are our potter; we all are the work of Your hands.
Isaiah 64:7 (HCSB)
People who use clay to make all kinds of vessels and instruments are called potters. They take ordinary clay and they form it into bowls, plates, instruments of all kinds, ornaments, or even just paperweights. The end result is limited only by the imagination of the potter.
The clay on the other hand, gets shaped. The potter pushes, molds, stretches, shapes, and then bakes the clay into a unique creation. Clay does not react to whatever the potter does to it. The clay only responds. It takes the pushes. It accepts the stretches. It endures the baking.
We are people pottery in the hands of God. He takes us as we are and He makes us into His finished product. The process takes time and it takes lots of work on the part of God. Unlike pieces of clay, we humans can sometimes react and reject the shaping and molding of our Maker. It takes lots of trust to trust the Ultimate Potter.
Related articles