Yeah, I know it's been awhile since I've been on here putting any intelligible thoughts on this blog. I've been preoccupied from posting on my PATHEOS column for two reasons: I was derailed by an old demon and I have been deterred by a life-changing event. The old demon is what I call "I wish I would've/could've been" which is a product of fear and shame. The life-changing event is I am back in graduate school working on my Master of Arts in Clinical Mental Health Counseling.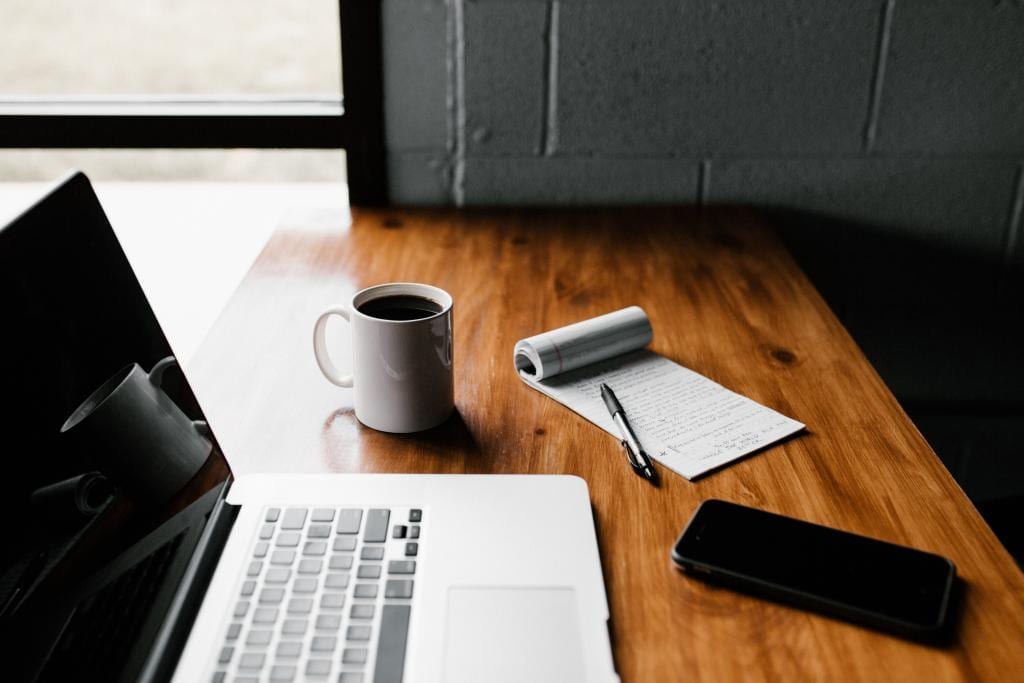 Fear and Shame
For the first part of last year fear and shame dominated my life. These best buds gave birth to the feelings of unworthiness and inadequacy. I became paralyzed, and I started going down the path of burnout again. I've been down this path two other times before this time. The last time resulted in me having three heart attacks. So heading toward burnout again wasn't an option. You know what they say, the third time is the charm, and I didn't want to find out what the third time would be.
Fear and shame allowed unworthiness and the feeling of inadequacy to creep in which wrecked havoc on my soul.
Unworthiness told me I was a failure, and I had nothing worthwhile to say. The feeling of inadequacy told me to give up and stop trying to be someone I'm not. It seems like these feelings come up when I write a lot and when the last time I entertained becoming a Clinical Mental Health Counselor. Each time I stopped writing, and I stopped dreaming of becoming a counselor.
When these feelings began to overwhelm me, I did what do I well; I buried myself in my work until productivity and exhaustion became my status symbol and self-worth, respectively. You'd think surviving three heart attacks would serve as a great reminder to me of not letting this happen again and again and again. But it did and does.
Exhaustion became my status symbol and Productivity became my self-worth.
How Did I End Up Where I am?
Maybe it's just me, but sometimes I look back on my life and wonder how the heck I got to where I am, and this isn't always a good reflection. And last year, it was mostly bad. I was feeling depressed because I wasn't in ministry anymore. This allowed fear and shame to take over my life.
Dr. Brené Brown says many of us orphan some of our life stories because they don't fit into who we or what others think we're supposed to be, and this is exactly what fear and shame do to me.
These feelings caused me to hide from my true self, and I started to live a false narrative.
Another thing that hit me was that I made some decisions that didn't turn out well because I wasn't taking care of myself. For instance, we left Colorado and moved to Oregon during a time when I was experiencing burnout. I chose to runaway from burnout instead of deal with it, and I've been feeling fear and shame since.
I just gotta add this disclaimer here: While leaving Colorado for Oregon was not necessarily a good move at first, God does what he always does and took my bad decision and made something beautiful out of it (The redeeming qualities of this story are too many to list here, so I will save them for other blog posts).
Why are people of grace so bad at self-care?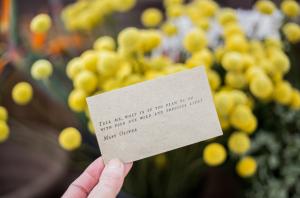 Something I had wanted to do since the time i was in Bible college was become a counselor. I didn't do it because I thought I was supposed to be a youth pastor or lead pastor. I told myself this and my academic advisor told me this. I convinced myself this was true even though I knew deep in my heart I wanted to become a counselor. There was a time when I started a Master's program for counseling, but I didn't finish because fear and shame took over so I quit. This is like what happened to me regarding my PATHEOS column this past year.
In both instances fear and shame took over and clouded my decision-making which gave birth to unworthiness and the feeling inadequacy.
I stumbled into the Master of Arts in Clinical Mental Health Counseling program I am in now; at a required residency week this past July, I had a moment where I broke down crying to my faculty mentor because something there triggered the fear and shame I had buried from my past. All the emotions poured out like water coming from a fire-hose and it was a little embarrassing.
Thankfully, my faculty mentor is a Licensed Professional Counselor because he helped me put things into a better perspective. One of the biggest thing I took away from my time at Residency-1 was that I've been bad at self-care and my view of grace had become distorted. I lost focus of Jesus and I forgot my identity in Christ.
For many reasons, Exhaustion has been my status symbol and Productivity has been my self-worth. I kinda became like the dad with the boy with the unclean spirit found in Mark 9:24, where I was trying to call out to Jesus saying, "I believe; help me with my unbelief."
I think this is true for many of us Christians; we believe yet we need help with our unbelief. The problem is that we are so gripped with fear and shame that we lose focus of Jesus and forget that identity is in Christ.
The Power of Self-care
It took some faith, fighting and friends to help keep the demon of "I wish I would've/could've been" at bay. And I had to learn about self-care and be brave enough to implement it into my life. What has also helped me put things into better perspective is one of my grad school professor's and a classmate told me to listen to The Power of Vulnerability by Brené Brown (I know what you're thinking, her work isn't anything new that she has been around for a while now… Just call me late to the game, I guess). If you haven't listened to this presentation, you should.
Self-care is a new concept for me and I am easing its existence in my life. What's interesting is when I implement self-care in my life, the demon of fear and shame whispers to me all the names of unworthiness and inadequacy: lazy, failure, misguided, quitter, dirtbag, jerk, a**hole, and others.
When this happens, I focus on Jesus and follow his example of self-care; I take time to be alone, I pray, I work to cultivate a heart of gratitude, and I seek to serve others. Another thing is that I've become obedient to God's calling and purpose in my life—I'm in grad school to be a counselor, and I am back to writing again.