The gospels say little about the day in between Good Friday and Resurrection Sunday. And there is good reason for that. The focus is on the death, burial, and resurrection of Jesus, and rightly so. The gospel of Matthew mentions a few things that happened on that day in between; like the Pharisees breaking Sabbath to go talk with Pilate about their concerns of Jesus' disciples stealing his body. It's funny that the nefarious people in the gospel story understood that Jesus said he would rise again after his death (Matthew 27:62-66).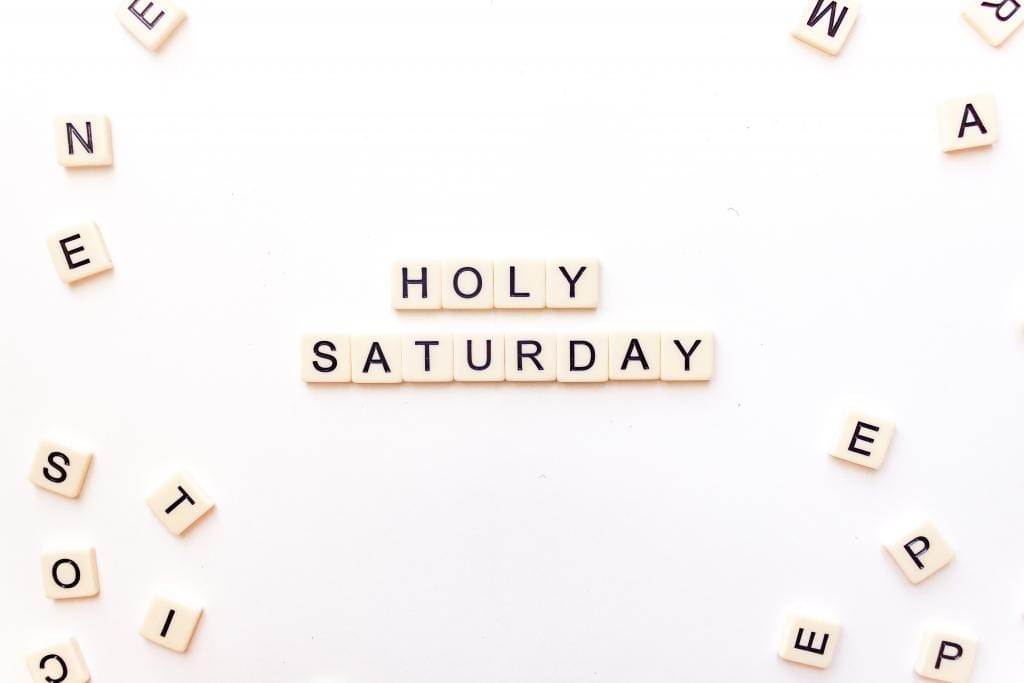 The gospel of Luke says this about the day in between, "On the Sabbath they rested according to the commandment" (Luke 23:56, ESV). This verse is regarding the disciples resting on the Sabbath, not the Jewish religious leaders. Isn't it interesting, the paradoxical actions of the disciples versus the Pharisees during this time?
The in between is a place most of us hate being. It's a time of waiting and a time of the unknown. We don't really know what the disciples were thinking during the time in between the death, burial, and resurrection of Jesus. We can conjecture that they were bewildered, scared, and lost.
When I think of the day in between; I wonder about the activities of the other forces at play. Forces like Satan, angels and demons, and Death. What were they doing or feeling or planning? Were they relishing in victory? Were they apprehensive, not believing if what just happened happened? Were they scared because they had insight to what was really going on and what it meant for their existence and doom?
I think about Death in this time of the in between. Not the actuality of dying, but the personification or nonhuman representation or embodiment of Death. I wrote a poem of my thoughts about the day in between and the activities, thoughts, and emotions of Death on this day.
"The Day In Between"
Death reveled in triumph because he had won the day.
He laid the son to rest on a bed of stone.
He felt the fibers of the universe crumble.
He tasted the tears of humanity's despair.
He licked his lips with satisfaction and hunger.
He sensed nothing could stop his feasting.
He held up his cup of bittersweet victory.
Death slumped in defeat, there's no room in the tomb.