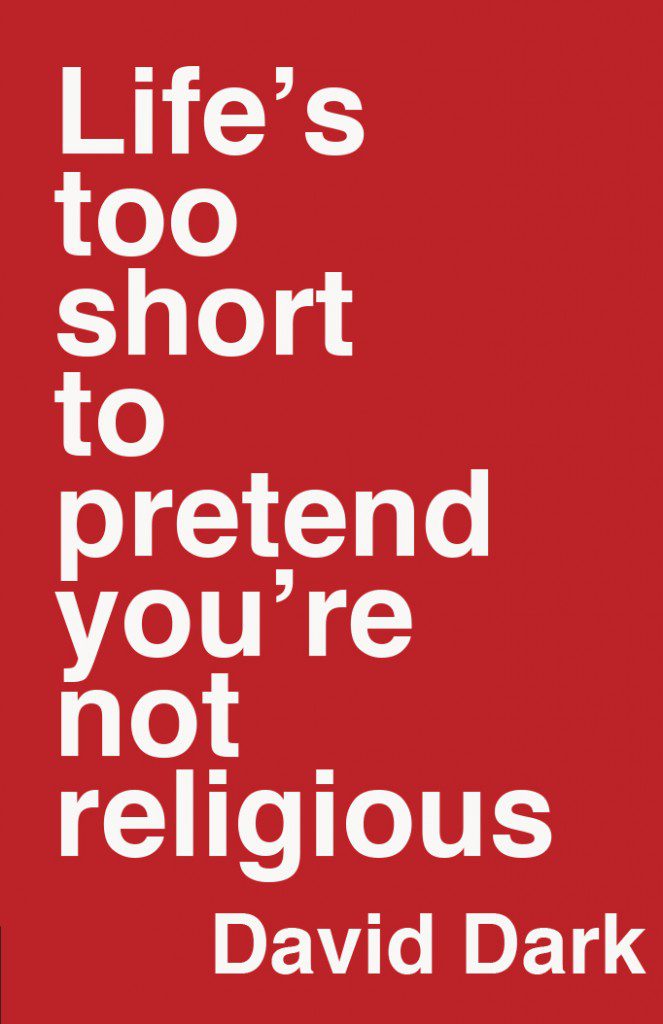 One of the things that I love about my job is that my Church gives me time to study and prepare. It's a real blessing, I try to not take for granted. Not everyone gets paid to go off every year to pray and study, and it's not just to write sermons, it's to equip the priesthood of all believers for ministry.
So when people ask me if there are any books I recommend I'd like to be as helpful as possible.
So here it is, my annual list of book suggestions. There are lots of good books that I read this year, but If they've made this list it's because I've found myself recommending them to friends over lunches or coffee on multiple occasions
So for any of us who are looking for some new reads in 2017, here they are, in no particular order, here are some of my favorite books from this year :
The Crucifixion by Fleming Rutledge
If there is one book that I've recommended more than any other this year, it's this one. It's rare for a theology book to be such a gripping page turner like this one. But Rutledge, a preacher/theologian is one of my new favorite writers. After reading this book, I went out and bought everything else she'd written. The Crucifixion is her take on the meaning of the Cross of Christ, and the practical difference it makes in every believers life.
Endangered Gospel: How Fixing the World is Killing the Church by John Nugent
This book was personally very convicting for me. As someone who works in church full time, it's easy to become inoculated to the medicine that you are surrounded by. Nugent has such a high vision for what the church ought to be, and why it matters more than anything else we Christians can do together. His book is thoroughly biblical and incredibly challenging.
Reviving Old Scratch By Richard Beck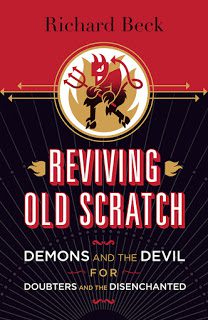 I go to church with Richard, so I'm biased, but I thought this was the best book I'd ever read on what Christians mean when we talk about things like the Devil or Spiritual Warfare. And if you think my recommendation is too biased, than take N.T. Wright's word for it. Just last month, he (unprompted) mentioned and recommended Beck's book in a sermon he gave at SMU. Did I mention that I go to church with this guy?
Life's Too Short to Pretend Your Not Religious by David Dark
So you think you're not religious? Think religion is something that only for people who go to church, belong to a cult, or watch televangelists? David Dark has some words for you. This is one of those books that changes the way you view the world. Dark's great insight here is that all of us are religious, all of us have some kind of controlling story that we believe that helps us make sense of life. For some of us it's Radiohead, we don't just enjoy their music, we believe it. Dark sees the way we use religion these days as a shorthand way of writing other people off, and it also makes us more gullible to the Kool-aid we are already drinking.
You are What You Love by James K.A. Smith
This book is actually great companion book to Dark's book above. Once you realize that you already are religious, and all of your life already is worship, you begin to wonder what kind of ways your worship is already shaping your, and what kind of person you are becoming. Smith's point is that every day we are practicing, through what we love, to become a certain kind of person, and eventually all the practice will pay off, for good or bad.
Smith is one of my favorite writers and thinkers these days, and this is a more accessible version of his larger book "Desiring the Kingdom." I highly recommend it.
Finding God in the Waves by Mike McHargue
Also known as Science Mike, McHargue grew up as a Fundamentalist Christian, and went through a faith crisis a few years back and lost his faith. It's a common story, but what's uncommon is how McHargue found his way back to faith. Part memoir, part apologetics (in a very different kind of way) this book is a great read for anyone who are struggling to reconcile their faith in God with science and the modern, secular age we live in.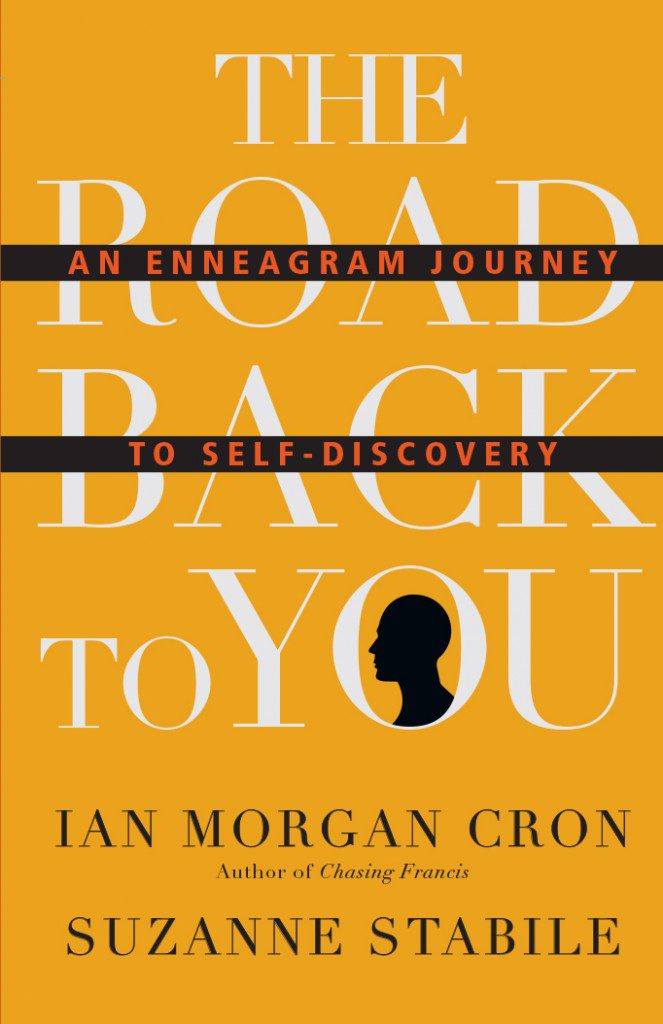 The Road Back to You by Suzanne Stabile and Ian Cron
I'm a fan of the Enneagram, and of Cron and Stabile. So I've been excited about this book coming out for over a year, and it was not a disappointment. The Enneagram is a ancient kind of personality/spiritual direction test that dates back to the Desert Fathers. Stabile has studied the Enneagram for years and Ian Cron is one of my favorite authors, so it's a great read, and a great tool for learning yourself and others.
Tribe by Sebastian Junger
A war journalists and New York Times best seller, Junger writes from seeing the deep community that he observed soldiers having in wartime, and then noticed that they lost that when they returned home to our modern, individualistic society. The entire book is a compelling, damning critique of modern society and the way we organized our lives to not need each other. It was very convicting and I can't recommend it enough.
Making Sense of God by Tim Keller
Earlier this year, I wrote a blog pointing out that, in my experience, Kellers earlier book Reason for God didn't really resonate with young adults. Christian apologetics don't seem to "work" these days because they are addressing questions that people outside of Christianity aren't really asking. Keller, a church planter in Manhattan, apparently noticed this as well. This book is a great attempt to address not just the reasons people give for not believing in God, but the
Hillbilly Elegy by J.D. Vance
This is an amazing and timely book. The white working class is a buzz word in media and blogs right now, as we try and understand the rise of President-elect Trump and the people who voted him into office. And while this book doesn't address Trump's election at all, it does give an insight into the kind of world that voted overwhelmingly for him. And Vance does it in the most eloquent and persuasive way possible, by telling his own story of growing up poor in Appalachia.
Now a graduate of Yale Law School, Vance is able to speak to both liberals and conservatives and he explains the mindset of those of us who grew up in fly-over country. It's a great read, and that's why it's been on the NY Times best-seller list for the last several months.
How To Survive A Shipwreck by Jonathan Martin
I loved Martin's first book Prototype, so I was going to buy anything he wrote next. But this was a very different kind of book. Having gone through a personal crisis that cost him his family and his ministry at the church he started, Martin writes a painfully honest and hopeful memoir about how he came to know God even better by hitting rock bottom.
The Face of the Deep by Paul Pastor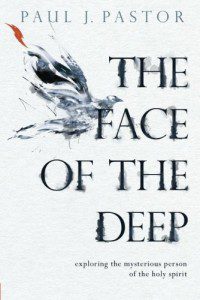 This is the best book I've ever read on the Holy Spirit. In my experience, much (not all) of the disagreement over the Holy Spirit in Christianity has to do with terminology. Poetic and insightful, Pastor gives Christians better language to talk about the role of the Holy Spirit in our lives. I loved this book!
Strong and Weak by Andy Crouch
This is one of the best and most accessible books on leadership I've ever read, especially for what it means to be a Christian who is called to lead. I did an entire blog series on this book, so I won't repeat it all here, but if you haven't read this yet, let me encourage you again to check this out.
The Gospel According to Ruth by Carolyn Custis James
I would be negligent if I didn't mention this book as I close out this list. Most of the reading I do is to prepare for sermon series, and this past year I preached on the book of Ruth, so I read this. I've never read a more helpful commentary for a single book of the Bible. Insightful and convicting, James makes the Bible come alive here. If you are looking to dive into a study of a single book of the Bible, let me encourage you to start here.
So that's it for me!
What books stood out to you this year? Any recommendations that I overlooked?
Hope you have a great New Year! And here's to more reading in 2017.