About Just Ask Jay
Just Ask Jay is a light and entertaining vlog which provides answers to life's questions
from the viewpoint of a practising Psychic/Medium. Do you have a burning desire to ask Jay questions relating to:
Mediumship, the afterlife, and spirits;
Spirituality, the soul's purpose, consciousness, or spirit signs;
The paranormal, hauntings, orbs, investigations, etc.;
Evil entities, poltergeists, grounded spirits, etc.;
What's in store for you, are you on the right path?
Whose energy is lurking around, are there any special messages?
If the answer is YES, then all you have to do is Just Ask Jay in the comment section. You never know when YOU may be the next to have your question answered!
Meet Medium Jay Lane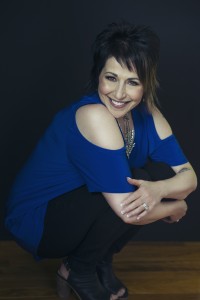 Sudbury Ontario native Medium Jay Lane joins the ranks of world renowned Psychic Mediums, James Van Praagh and Lisa Williams as the new addition to the US based Inspiration Nation Productions' talent roster.
Internationally renowned and "Canada's Rising Star" Psychic Medium, Jay Lane is sought after on a daily basis from her long list of celebrity clientele and individuals from all over the world. Acclaimed for her accuracy, honesty and readiness to tell it like it is, Jay Lane has addressed audiences of thousands with her concise, inspirational, motivational and jaw dropping details from the spirit world.
Gifted from birth, Jay suffered a near death drowning at the age of four that raised her awareness and changed her life as a result of what she learned from the other side. Jay's life's mission is helping others see life in a different light. Possessing clairaudience, clairsentience and claircognizance gifts, Jay uses these abilities to enlighten and change lives of those around her.
"I aspire to make a difference and bring closure to those who seek answers and signs from their loved ones. I know I'm here for that reason, we all have a soul's journey here on earth and a subconscious knowing of our life-paths. I start every day with a happy dance and I truly feel blessed to have been chosen to be the go-between on this plane and the other side."
For more information about Jay, please click here.