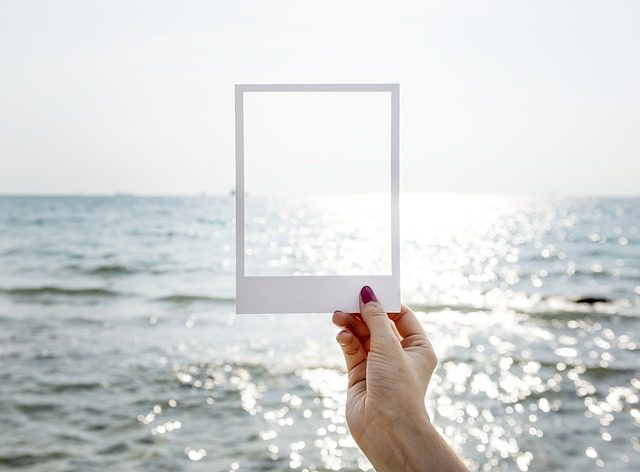 Consider this: God knows the end from the beginning. This means He can never have a new thought. Therefore, the idea of you was fully realized in God's heart and mind from eternity. Even before God said, "Let there be light", you existed in His foreknowledge.
If God was dreaming before the creation of the Universe, He was dreaming about you and me.
Paul says that "we are His workmanship, created in Christ Jesus." (See Eph.. 2:10)
This means that we are God's Masterpiece. We are the realization of those thoughts from before the world began.
Before we were born, each of us was conceived in the heart of the Father. Now, we are the incarnation of that love made flesh.
Someone once said that having a child is like having your heart walking around outside of your body. This is what we are like to God; we are God's heart walking around outside of Himself and moving around the world He created for us to inhabit.
His posture towards us all is love. He is love and His love is now in us. He intends for us to fully receive this astounding love so that it can transform us and change us into people who, like Him, are radiating with an impossible love that has no end, no limit, and no conditions.
Or, to put it another way:
"I pray that you may have the strength to grasp just how high, and wide, and long, and deep Christ's love is for you, and that you may know this love that transcends and surpasses human knowledge, so that you may be fully filled with all the fullness of God." (See Eph. 3:14-19)
This incomprehensible love of God for us in Christ is unstoppable. Nothing can resist it. Nothing can stop it. Nothing can overcome it, or outlast it, or diminish this love in any way whatsoever.
"Can anyone possibly separate any of us from the love of Christ? Could there be any trouble, or distress, or persecution, or famine, or nakedness, or danger, or sword capable of doing this?

No. Not at all. In fact, in all these things we are more than overcomers through Him who loved us.

For I am fully convinced that neither death nor life, nor angels nor rulers, nor things present nor things to come, nor any powers,
nor height nor depth, nor anything else in all of creation, will ever be able to separate any of us from the love of God in Christ Jesus our Lord." (See Romans 8:35-39)
We are loved. So perfectly and completely and eternally loved by God through Christ that even we cannot escape it, nullify it or disqualify ourselves from receiving it.
We are all-too-quick to point out that none of us deserves this love, or that we are filthy sinners and wretched worms compared to Him. But you know who never points this out to us? God doesn't.
In every verse in the New Testament where the astounding, transformative, life-changing love of God is mentioned, we are never told that we are worms who do not deserve it. Never. Not even once.
We, in our own hearts, quickly distance ourselves from this extravagant love by wallowing in our unworthiness. But God never places any of that on us. He just loves us. He just continually reminds us that His love is greater than we can imagine and then He invites us to dive into the deep end and soak it all up.
We are the ones who pencil in the margins of those chapters on His phenomenal love all the gory details of our sinfulness and wretchedness. But God doesn't do that. He just reiterates that His love is unending and unstoppable and then asks us to accept it as the truth.
Like it or not, we are loved. We are so very, very loved. It goes against everything we've told to believe about ourselves, and about God, but it is true, nonetheless. We are the reason for the season. We are the objects of God's undying affection. He loves us like crazy. He thinks about us constantly. He rejoices over us with singing. He quiets us with His love. He would rather die a horrible, torturous death than to even consider living one moment apart from us. (See Zeph. 3:17; John 3:16)
How can you not love a God like this? How can you not rejoice over a God who gives Himself away, over and over again, to declare to you that He has loved you with an everlasting love?
We are God's dream come true. He literally died to demonstrate this remarkable love. All He asks is that we accept it, receive it, enjoy it, and then, go and shout this good news to everyone we meet: God is love, and He loves you more than you can possibly imagine, and you can know Him, and His mind-blowing love right now.
Now, do you see why it's so important that you and I first accept God's incredible love for us? Because until we have known and experienced this amazing love, we can't possibly share it with anyone else.
Your mission today is simply this: To grasp how long, and wide, and high and deep is this love of Christ for you; a love that transcends and surpasses human knowledge; a love that cannot ever be stopped or diminished in any way, by anyone, ever. Not even by you.
Once you have started to fully receive this life-changing love of God, you can start radiating this love to everyone around you. Don't worry about giving it away freely. He will never stop pouring this love into you and through you, as long as you live, (and even after that).
Better yet, He has promised to make His home in you and that He will never leave you, nor forsake you. So this means you and I will never know what it's like to live without Him. We will never know another moment apart from God. He will forever be as close to us as our own breath and as near to us as our own heartbeat from now through eternity. All we can ever experience is more of God and more of His love until one day we see Him face-to-face, and that's when things will get really exciting.
This is good news, isn't it?
Let's spread it around.
-kg
**
Keith Giles is the author of "Jesus Untangled: Crucifying Our Politics To Pledge Allegiance To The Lamb." He co-hosts the Heretic Happy Hour Podcast on iTunes and Podbean and lives in Orange, CA with his wife and two sons.