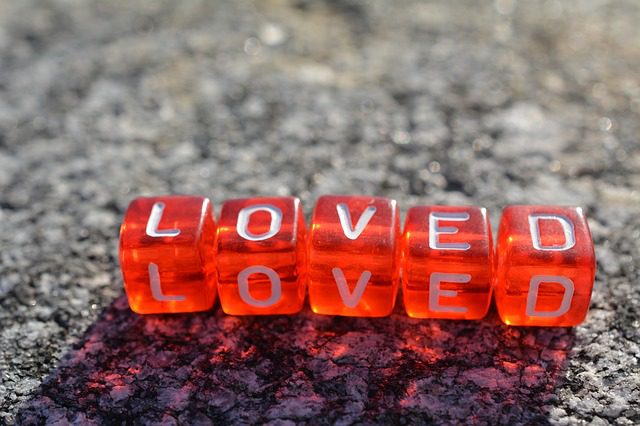 God's love for mankind is an incredible thing. The scriptures are replete with example after example of God's endless declarations of love for every single person on the planet.
Usually, these statements are about nations, or about general populations of people, but Jesus goes even further with this idea and affirms that God actually loves each of us individually.
This is why Jesus urges us to call God our "Abba" or "Daddy" when we pray. It's why Jesus says that "God so loved the whole world" (and that means you and me) that He sent Jesus to give us life and set us free.
Paul the Apostle even encouraged all of us to meditate on God's incredible love:
"I pray that you, being rooted and established in love, may have power, together with all the Lord's holy people, to grasp how wide and long and high and deep is the love of Christ, and to know this love that surpasses knowledge—that you may be filled to the measure of all the fullness of God." (Ephesians 3:17-19)
God's love is wider than we can imagine. It's longer than we can comprehend. It's higher than we can reach. It's deeper than we can fathom. God's love surpasses knowledge. This means it's more than just information. It's actually too great for us to wrap our minds around. It means that if you had all the knowledge in the Universe you'd still not be capable of fully knowing God's amazing love for you.
God made you in His own image. Just think of how that makes Him feel every time He looks at you. [Genesis 1:27]
His thoughts about you are more numerous than all the grains of sand on all the beaches on this planet. He is actually thinking about you. Right now. [Psalm 139:17-18]
God is singing over you. Right now. Just try to imagine what His voice sounds like as He opens His mouth and sings a song of love about you. [Zeph. 3:17]
God loves you so much that He would rather die than live without you. How amazing is that? [John 3:16]
The only thing more amazing than God's awesome love is this: The fact that you and I can take it for granted, or not fully receive it.
Most Christians don't really go through their lives with the awareness of God's astounding love in their hearts. Instead, they walk around looking tired, or feeling empty, or stressed out; totally oblivious to the endless showers of love that God is pouring down over them night and day.
I think I understand why we don't believe that God loves us like this. It's because deep down inside we're convinced that we don't deserve that kind of love, and certainly not from someone as Holy and Perfect as God.
But that's the whole point of God's love: It's ours, and we have it now, and nothing can ever change that.
If you have children of your own, you can understand this. No matter what mistakes your child makes, you will always love them. No matter what awful things they do, you will still call them your son or daughter. Your love is not conditional on their performance, or lack thereof.
God looks at you and His heart is full of love. He loves to hear your voice. He loves to know our thoughts. He longs to reveal more of Himself to you.
God is love, and His love endures forever.
Now, just imagine if Christians really did believe that God loved them? Wouldn't they be happier? Wouldn't this love fill them up and spill out of them like light from under a basket?
Wouldn't this love make it easier to forgive those who hurt us most?
Wouldn't a greater awareness of God's unconditional, endless, boundless and fantastic love change us forever? Wouldn't this love help us to love others more?
I do believe so. But, there's only one way to find out.
**
Keith Giles is the author of several books, including "Jesus Untangled: Crucifying Our Politics To Pledge Allegiance To The Lamb." He's also the co-host of the Heretic Happy Hour Podcast and lives in Orange, CA with his wife and two adult sons.