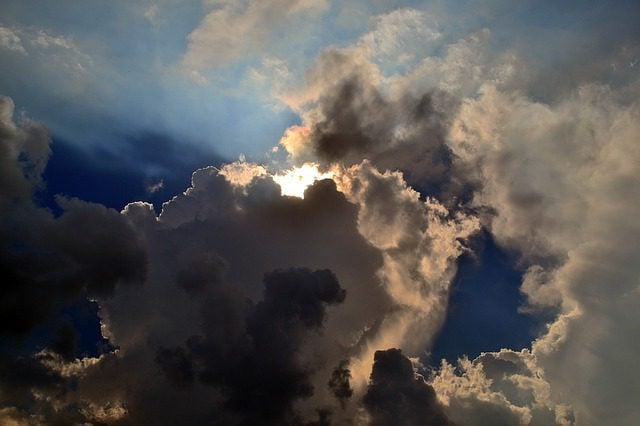 Yes, Jesus could turn stones into bread and make sure no one was ever hungry again. But then we'd still live in a world where people had too much food and no reason to share with those who had nothing.
Jesus could heal every disease and remove sickness from the world. But we would still live in a world where people cared more about themselves than about the needs of others.
Jesus could step in and prevent every car accident and rescue every innocent child from hit-and-run drivers. But we would still live in a world where people cared nothing about the safety of others, took foolish chances with their lives, and abused alcohol.
Jesus could guide every bullet so that it always missed taking an innocent life. He could turn our guns into candy canes if He wanted to. But we would still live in a world where people wanted to kill each other.
Jesus could appear to everyone and prove that He exists right now. He could float through the air, appear on CNN, visit every human on the planet in person and shoot healing lasers of love out of his eyes. But people would still not love Him or serve Him.
Jesus has the ability to change things and circumstances, but what really needs changing is people and their hearts. 
Now, if we would simply follow Him and listen to what He says and put His words into practice, we'll see that He's really telling us the truth:
We really can enter the Kingdom of God right now.
We really can experience God's perfect peace that passes understanding.
God really is with us – right now – and will continue to be, forever, until the end of the time.
God honestly will never leave us or forsake us.
God actually
does
love – and everyone else – us as we are, and not as we should be [because none of us will ever be as we should be].
God, help those of us who are called by your Name to really believe in your amazing love. Help us to receive your love. Help us to live and breathe and move and give and share out of this endless stream of living water that you pour into us – and through us – to a hurting world so in need of your refreshing love. 
Help us to admit, first of all, that WE need your love as much as anyone else does.
Now, help us to soak up that love that transcends knowledge and squeeze it out in every human interaction we have today, and every day. 
Until the whole world knows your love. Amen.
***
Keith Giles is the author of several books, including "Jesus Untangled: Crucifying Our Politics To Pledge Allegiance To The Lamb". He is also the co-host of the Heretic Happy Hour Podcast on iTunes and Podbean. He and his wife live in Orange, CA with their two sons.
Unlock exclusive content including blog articles, short stories, music, podcasts, videos and more on my Patreon page.
*
Please, join me at one of these upcoming events:
*Organic Church Conference with Neil Cole, Ross Rohde, Dan Notti and Keith Giles on Saturday, May 12 in Long Beach, CA. Register here>
*Jesus, the Bible and the Holy Spirit Conference with Jon Zens, Tom Atkinson, and Keith Giles, on May 18-20 in Seattle, WA. Register here>

*The Nonviolent Love of Christ: How Loving Our Enemies Saves The World, with Joshua Lawson and Keith Giles on Saturday, June 16 in Portsmouth Ohio. Register here>
*Crucifying Our Politics with Keith Giles on June 24 in Cleveland, OH. Register here>