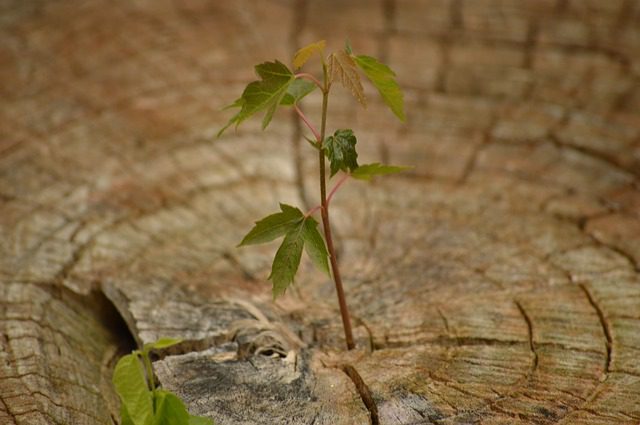 An essential element of the Messianic promise is this: Nothing will ever be the same again.
God makes this clear in Isaiah 65:17 when He says:
"See, I will create new heavens and a new earth. The former things will not be remembered, nor will they come to mind."
What follows is a long list of contrasts between the way things are, and the way things will be after the Messiah comes.
If there was death, there will be life. If there was violence, there will be peace. If there was despair, there will be hope.
Jesus changes everything.
Best of all, the Messianic promise includes the renewal of humankind itself. So, not only will God make all things new, He will make all people new, as He says through Ezekiel:
"I will give you a new heart and put a new spirit in you; I will remove from you your heart of stone and give you a heart of flesh." [Ezekiel 36:26]
The reason why we are made new is so that we can contain the new life of Christ within, or as Jesus phrases it:
"People don't pour new wine into old wineskins. If they do, the skins will burst; the wine will run out and the wineskins will be ruined. No, they pour new wine into new wineskins, and both are preserved." [Matt. 9:17]
In other words, we need to be made new so we can receive the spirit of renewal within.
We become agents of the new order; carriers of the renewal; catalysts of the resurrection.
This is why Paul says:
"Therefore, if anyone is in Christ, the new creation has come: The old has gone, the new is here!" [2 Cor. 5:17]
Honestly, I don't believe anyone really grasps the magnitude of this statement. The old creation has faded away. There is now, literally, a new heaven and a new earth and a new humanity unleashed upon us.
Elsewhere, Paul says that we who are in Christ are taking off the old self in order "to be made new in the attitude of your minds; and to put on the new self, created to be like God in true righteousness and holiness." [Eph. 4:23-24]
This is the entire plan: To remake the world from within, the way a small pinch of yeast spreads to transform the entire lump of dough and slowly begins to rise.
As John describes it in his Revelation of Jesus, when the Bride of Christ [that's us] unites with Jesus here on the Earth, everything begins to change. He and the Father come to make their home in us. Together, we experience the promise of the New Covenant where God's dwelling is now among us, and where He is our God, and we are His people. From this divine/human connection, God shouts "I am making everything new!" [Rev. 21:5]
This genetic transformation has already begun. We are the new wineskins that are filled with the new wine. We are the new generation of the resurrection of Christ. We are the New Jerusalem that has come down from God out of heaven. We are the New Temple of God where Christ lives His Spirit. We are the Body of Christ walking around in the world today. We are children of God that all creation eagerly anticipates. [See Romans 8:19]
Because Jesus, our Messiah, has come, nothing – and no one – will ever be the same again!
Halleluiah!
**
***
Keith Giles is the author of several books, including "Jesus Untangled: Crucifying Our Politics To Pledge Allegiance To The Lamb". He is also the co-host of the Heretic Happy Hour Podcast on iTunes and Podbean. He and his wife live in Orange, CA with their two sons.
Unlock exclusive content including blog articles, short stories, music, podcasts, videos and more on my Patreon page.
*
Please, join me at one of these upcoming events:
*Organic Church Conference with Neil Cole, Ross Rohde, Dan Notti and Keith Giles on Saturday, May 12 in Long Beach, CA. Register here>
*Jesus, the Bible and the Holy Spirit Conference with Jon Zens, Tom Atkinson, and Keith Giles, on May 18-20 in Seattle, WA. Register here>

*The Nonviolent Love of Christ: How Loving Our Enemies Saves The World, with Joshua Lawson and Keith Giles on Saturday, June 16 in Portsmouth Ohio. Register here>
*Crucifying Our Politics with Keith Giles on June 24 in Cleveland, OH. Register here>