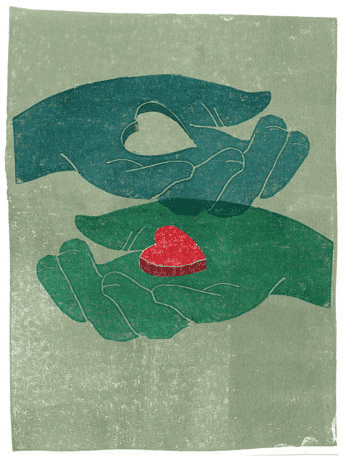 The Messiah came as promised, but not as expected.
They wanted a warrior. They got a baby.
They wanted a King. They got a shepherd.
They wanted regime change in Israel. They got regime change in their hearts.
Jesus subverted their ideas of Messiah. He came as the unexpected answer to their prayers for freedom, and liberty, and salvation.
They expected a violent revolutionary. They got a peaceful revolutionary who disarmed their hearts and transformed their lives.
When this unexpected Messiah came, he made new promises.
Jesus made a promise that his disciples would love extravagantly. They would be people who loved their enemies. They would be people who would forgive their debtors. They would be people who would rather die than harm others.
Our job now is to become ambassadors of that promise.
Jesus also gave to us the ministry of reconciliation. He gave us a mission to declare that "God was in Christ reconciling the world to Himself and NOT counting men's sins against them." [2 Cor. 5:19]
Our mission is to announce this "Good News" to everyone: That they are loved beyond measure.
"But, they don't deserve it! No one deserves it!", we are quick to say.
I wonder, would you ever tell your child that you love them, but then quickly emphasize how little they deserved your love?
Hopefully not.
Why? Because they don't NEED to deserve your love. You love them because of who they are, and who you are.
Good parents don't tell their children that they are undeserving of love.
And neither does God, by the way.
When the scriptures expound on the immeasurable love of God for each of us, it NEVER stops to mention how little we deserve that love. Never.
We are the ones who add that part in ourselves. We are so uncomfortable with God's exceptional adoration of us that we feel an instinctive need to focus on our own unworthiness. But God never does that.
Go and look for yourself. Read Ephesians 3:18-19 where we are encouraged "to grasp how wide and long and high and deep is the love of Christ and to know this love that surpasses knowledge—that you may be filled to the measure of all the fullness of God."
Guess what is not mentioned in this chapter [or even in the entire book of Ephesians] – the idea that we are worms who do not deserve God's, immeasurable love.
Go and read Romans 8:35-39 and notice this question:
"Who shall separate us from the love of Christ? Shall trouble or hardship or persecution or famine or nakedness or danger or sword?…No, in all these things we are more than conquerors through him who loved us. For I am convinced that neither death nor life, neither angels nor demons, neither the present nor the future, nor any powers, neither height nor depth, nor anything else in all creation, will be able to separate us from the love of God that is in Christ Jesus our Lord."
And nowhere in this entire book of Romans is it ever mentioned that we do not deserve this inescapable love of Christ. Nowhere.
He goes on to say:
"And I am convinced that nothing can ever separate us from God's love. Neither death nor life, neither angels nor demons, neither our fears for today nor our worries about tomorrow—not even the powers of hell can separate us from God's love. No power in the sky above or in the earth below—indeed, nothing in all creation will ever be able to separate us from the love of God that is revealed in Christ Jesus our Lord."
See? We are loved whether we like it or not. It's amazing. It's glorious. And it is non-stop, full-blast, 24/7 ours at all times, no matter what.
We are loved.
So, why do we go on and on about our unworthiness? I have to wonder.
How do we determine what something is worth? Isn't that based on what someone is willing to pay? If you underpay for something, you're getting a bargain. But if you overpay, you just got ripped off.
Did God get ripped off when He paid for us? Hardly.
God decided how much we were worth. God set the price, and then God paid that price willingly.
We were bought with a price, according to 1 Cor. 6:20 and 7:23. That price was the life of Jesus.
This is what we are worth. This is our value, according to God.
So, we are worthy of His love. We are deserving of God's affections. Every single one of us.
Our job is to let people know how loved they already are.
They deserve to know they are loved beyond measure by a God who is love incarnate.
They are loved without doing anything to deserve it.
They are loved whether they like it or not.
Even if they don't believe in the God who loves them, it doesn't change the fact that they are loved.
This love is unexpected, but it is exactly as promised.
**
Keith Giles is the author of several books, including the forthcoming "Jesus Unbound: How the Bible Keeps Us From Hearing the Word of God", available July 4th, 2018.
He is also the author of the Amazon best-seller, "Jesus Untangled: Crucifying Our Politics To Pledge Allegiance To The Lamb". He is the co-host of the Heretic Happy Hour Podcast on iTunes and Podbean. He and his wife live in Orange, CA with their two sons.
BONUS: Unlock exclusive content including blog articles, short stories, music, podcasts, videos and more on my Patreon page.