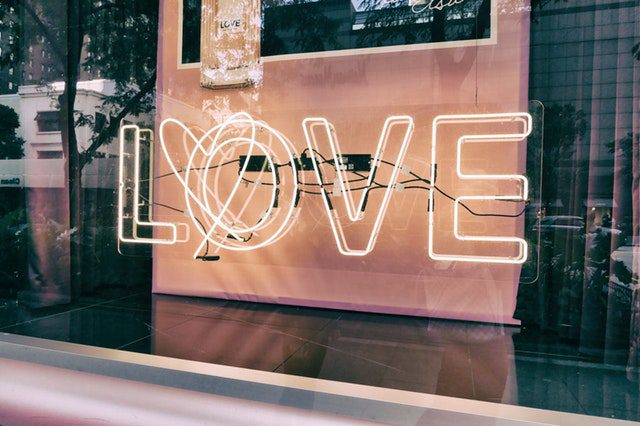 Over the weekend I was in Grafton, Ohio [near Cleveland], speaking at a Forum on "Crucifying Our Politics To Pledge Allegiance To The Lamb." While there, the host of the event, Pastor Jim Thornton, mentioned something about the "4 Degrees of Love" originally described by Bernard of Clairvaux, a French Catholic monk born in 1090.
According to Bernard, there are 4 Degrees of Love which are described as follows:
The First Degree: To love oneself for the sake of oneself – In other words, to be totally self-absorbed and selfish.
 The Second Degree: To love God for the sake of oneself – This is when you understand that loving God is in your own best interest. So, you love God because if you do God will bless you and your life will be much smoother.
The Third Degree: To love God for God's sake – In this stage, you begin to genuinely love God for who God is, and no other reason. Your love for God is sincere and honestly an outpouring of your own deepest emotions.
The Fourth Degree: To love oneself for God's sake – This is where it gets interesting. In this stage, you have begun to love God – and to know God – so intimately, that you realize that what God loves most of all is YOU. Therefore, because your love for God is for God's own sake, you realize that nothing would make God happier than for you to love yourself the way God loves you.
Can you imagine loving God this way? What would it be like? Could we truly love ourselves because God loves us? Are we capable of loving God so much that we realize that loving ourselves the way God loves us is actually the ultimate way for us to demonstrate our love for God?
I shared this with my wife, Wendy, the day after flying home from the event. As I shared the final stage of Bernard's 4 Degrees of Love, she had a strange reaction. Instead of saying, "Wow", as I expected her to, she looked at me sideways and said, "What about loving others?"
There it was. Subconsciously I think I knew that something felt incomplete about Bernard's thesis, but I wasn't able to put my finger on it. She had intuitively noticed the missing element: Love for others.
"That's a great point," I said. After a few minutes of thinking, I added, "Maybe if we recognize that God is in others the same way God is in us, then our reaction will be to love God in other people, too?"
That seemed to make more sense to her, and to me. So, maybe there are actually 5 Degrees of Love?
If our love for God reaches the place that we love God for who God is, and we learn to love ourselves because God loves us more than we can imagine, then we can learn to love others because we recognize that God is alive in everyone around us. We are all God's children. We are all made in God's image. God is living and breathing in every living human being on this planet, right now.
This is why Jesus can say that if we show love and compassion to anyone, we are showing it to Him, too.
As Paul said to the pagan idol worshippers in Athens about the God who made the world, "In Him we live and move and have our being, as some of your own poets have said, 'We are His offspring.'" [Acts 17:16-34]
We love God best when we love ourselves, and others, the way God loves us.
"A new command I give you: Love one another. As I have loved you, so you must love one another." – Jesus [Jn. 13:34]
The beautiful thing about love is: The more you give away, the more you have.
**
Keith Giles is the author of several books, including the forthcoming "Jesus Unbound: How the Bible Keeps Us From Hearing the Word of God", available July 4th, 2018.
He is also the author of the Amazon best-seller, "Jesus Untangled: Crucifying Our Politics To Pledge Allegiance To The Lamb". He is the co-host of the Heretic Happy Hour Podcast on iTunes and Podbean. He and his wife live in Orange, CA with their two sons.
BONUS: Unlock exclusive content including blog articles, short stories, music, podcasts, videos and more on my Patreon page.