Part 7 in the Unbelievable Truth Series.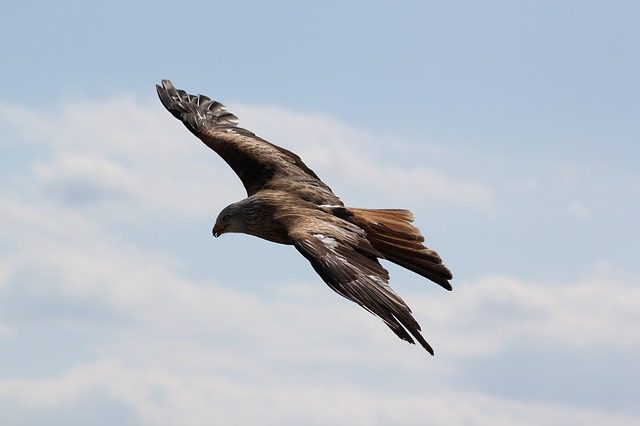 My internet friend, Brant Hansen, said something the other day that inspired me to write today's blog.
What Brant noted was that we tend draw the line between good people and bad people. If we do good things, God will accept and love us, but if we do bad things then God will hate us and punish us. But, as he wisely pointed out, Jesus never drew those distinctions between good people and bad people. Instead, Jesus seemed to always draw a distinction between proud people and humble people.
Humble people receive God's mercy and grace, but God opposes proud people. (See James 4:6, 1 Peter 5:5, Proverbs 3:34)
What matters, then, is not "being good" or "being bad" but coming to God with humility.
See, God isn't looking for a few good men. He already knows there aren't any. Instead, God is looking for humble people who are willing to receive His wonderful gift of life and justification through faith.
I was also looking again at a series of verses in Acts 13:38-41 where Paul affirms something equally amazing, saying:
"Through Jesus, the forgiveness of sins is proclaimed to you…everyone who believes is set free from every sin – a justification you were not able to obtain under the Law of Moses."
Most of us don't really get that. In fact, that's why Paul goes on to quote Habakkuk 1:5:
"I am doing something that you will not believe, even when someone explains it to you!" (quoted in Acts 13:41)
What's the thing that we cannot believe? It's the idea that Jesus has "set (us) free from every sin" and that we are now fully and totally justified under the Law of Moses – AS IF WE KEPT THE LAW PERFECTLY. Even though we don't keep the Law perfectly (because we can't), Jesus DID keep the Law of Moses perfectly and then (get this) He transferred that justification to every single one of those who put their trust in Him.
Wow.
What if we actually believed this message? Well, if we did it would mean that we would live like people who were not condemned for their failures. We would live like people who really believed this:
"Therefore, there is now no condemnation for those who are in Christ Jesus, because through Christ Jesus the law of the Spirit who gives life has set you free from the law of sin and death. For what the law was powerless to do because it was weakened by the flesh, God did by sending his own Son in the likeness of sinful flesh to be a sin offering. And so he condemned sin in the flesh, in order that the righteous requirement of the law might be fully met in us, who do not live according to the flesh but according to the Spirit." (Romans 8:1-4)
Over the weekend I was sharing this exact verse with a brother in Christ, and after I told him this he said:
"How awful to miss what Jesus has done for me on the cross."
That is exactly what someone might say who hasn't yet understood Romans 8, and Acts 13 because after hearing this truth our first reaction is to put ourselves right back under condemnation again.
Don't do that.
The point for us is that Jesus has set us free from every sin and has justified us "as if we kept the Law of Moses perfectly" because Jesus DID do that in our place, and then He shared that work with all of us.
So, rather than being down on yourself for not seeing it – just see it and accept it and start walking in the light of a new day. Simply rejoice in the freedom that Jesus has given you and the FACT that you are set free from sin and from all condemnation!
Go ahead and say, "Woo-hoo!"
You might even want to jump for joy. I'm serious. Find a private place where no one is around and jump into the air and say "Praise God!" because that's an appropriate response.
Try it! And then make it your mission to daily wake up and remind yourself of the Truth:
I am set free to live without condemnation!
I now live in the reality of God's Grace as if I had kept the Law perfectly.
I have an irrevocable righteousness that is from Christ.
Keep saying it until you really believe it. Then spread the Good News.
"God was in Christ reconciling the World to Himself, not counting our sins against us, and He has given us this ministry of reconciliation." (2 Cor. 5:19)
Halleluiah!
**
Keith Giles's best-selling new book "Jesus Unbound: Liberating the Word of God from the Bible", is available now on Amazon and features a Foreword by author Brian Zahnd.
JOIN ME IN EL PASO, TEXAS: August 18th for the "Jesus Unbound Book Release Party." This is a FREE event. Learn more HERE>
JOIN ME IN BIRMINGHAM, ALABAMA: Sept. 15 at "Proactive Love: How Loving Our Enemies Changes Everything". Register HERE>
I also co-host the Heretic Happy Hour Podcast on iTunes and Podbean and I live in Orange, CA with my wife of 28 years and our two sons.
BONUS: Unlock exclusive content including unique blog articles, short stories, free music, podcasts, videos and more on my Patreon page.