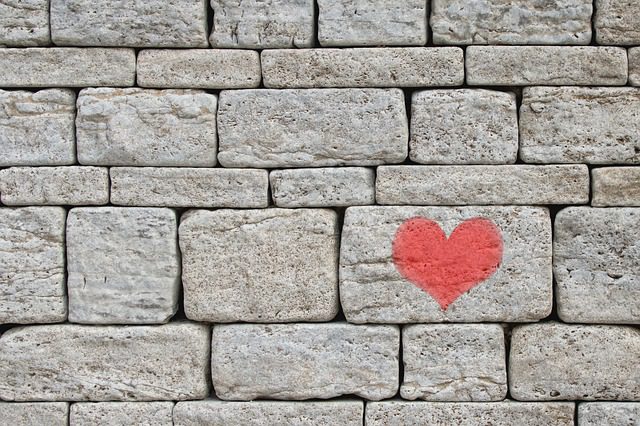 Someone asked me what my statement of faith was today. Honestly, I've never really thought about my own personal statement of faith very much. Usually I simply say that I am fascinated by the person of Jesus and I'm committed to following his teachings in my daily life.
Our house church family never had any formal statement of faith for the entire 11 years we were together. So, I'm not convinced that one is necessary for a functional organic church that is submitted to Christ as the Head of the Body. But, in the interest of exploring the question, here's what I'd say my statement of faith is, for today:
"I believe that Jesus is the exact representation of God. He is the fullness of the Deity in bodily form and we are filled with the fullness of Him who fills everything in every way.
"We are loved by God. This love is eternal and nothing can ever separate us from this love. It is higher, wider, longer, deeper than we know and it transcends all human knowledge. Yet, we can know it by the power of the Holy Spirit which cries out "Abba, Father!" within us. 
"If we want to know what God is like, we look at Jesus. Why? Because no one has ever seen God at any time, except for Jesus who came to reveal the Father to us.
"I believe that God is a better Father than anyone could ever have here in this life. This means he does not punish his children for their sickness, but rather brings healing to us out of His deep love for us.
"I believe that if we abide in Christ, then He abides in us. This means that we are filled with the spirit of Christ and are capable of living, serving, giving, sharing, forgiving and loving exactly the way Jesus did.
"I also believe that our love for the Father and for Christ is reflected and revealed in the ways we love one another – especially those who are the weakest, poorest, and most vulnerable and oppressed.
"I believe that God is good, and God loves us. God does not cause disaster or chaos, but God certainly walks with us through the valley of darkness and is committed to using everything we experience for our good and to lead us to maturity in Christ.
"This process is not for us alone but the comfort we receive from God we are expected to pass along to those we encounter along the way who are also going through similar struggles.
"I also believe that Jesus is not tribal. He calls us to follow him in his full-bodied embrace of all people, at all times, in all places, from all nations. Jesus is not an American. In his Body we are all made one. There is no longer any Jew or Gentile, Male or Female, Rich or Poor, Gay or Straight, Slave or Free, or any other label, denomination or division.
"I believe that Jesus is preemptively loving and never violent. He calls us to overcome evil with good, to bless those who curse us, pray for those who hate us and do good to those who persecute us.
"I believe that by abiding in Christ, we can actually do all these things, and more. Because we can do all things through Christ who strengthens us.
"I believe that no one is a worm, or a wretch in the eyes of God. We may want to think of ourselves this way, but God NEVER does this. He never calls us worms or wretches. Instead, God affirms over and over again that we are loved, accepted, forgiven, healed, adored, missed, and treasured by our Abba. There are no worms in God's Kingdom, only beloved children."
That's what I believe. This is my statement of faith.
What's yours?
**
Keith Giles is a former pastor who left the pulpit 11 years ago to start a church that gives away 100% of the offering to the poor in their community. 
His new book "Jesus Unbound: Liberating the Word of God from the Bible", is available now on Amazon and features a Foreword by author Brian Zahnd.
He is also the author of the Amazon best-seller, "Jesus Untangled: Crucifying Our Politics To Pledge Allegiance To The Lamb".
Keith also co-hosts the Heretic Happy Hour Podcast on iTunes and Podbean. He and his wife live in Orange, CA with their two sons.
BONUS: Want to unlock exclusive content including blog articles, short stories, music, podcasts, videos and more? Visit my Patreon page.