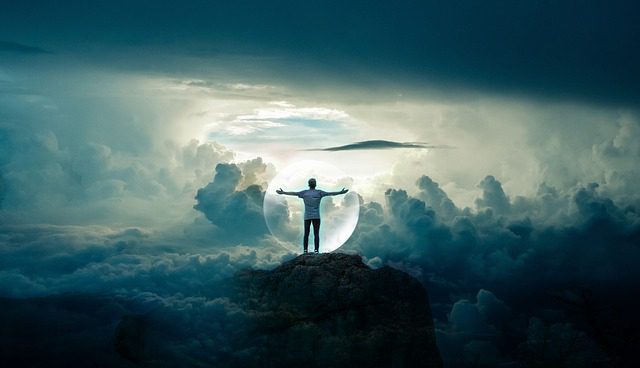 The question usually gets framed as something like: "Do you believe that humans are all born in original sin?" or "Do humans have a sin nature?"
For me, the problem is in the question itself. It assumes the answer before anyone can really consider all the variables.
As an example, we could factually say that every human being goes to the bathroom on a regular basis. So, does that mean that humans are poopers by nature? Well, yes, but is that our identity? Is that who you are?
Of course not. The fact that everyone poops is not a reflection of their nature, or their character. It's just a fact. People poop. But, who we are is so much more!
So, the fact that people have the potential for evil, or even that we all sometimes act in ways that are selfish, or unforgiving, or hateful, or harmful, does NOT mean that this is who we are by nature. Why? Because these same people – you and me – are also constantly doing things that are thoughtful, and kind, and selfless, and compassionate, and good.
In other words, we all have the potential for both good and evil. We are no less born with a sinful nature than we are with a righteous nature. Everyone has the potential for either, or both, at any given time.
The Good News is that we also have the potential to share in the Divine Nature of Christ:
"His divine power has given us everything needed for life and godliness, through the knowledge of him who called us by his own glory and goodness. Thus he has given us, through these things, his precious and very great promises, so that through them you may escape from the corruption that is in the world because of lust, and may become participants of the divine nature." (2 Peter 1:3-4; NSRV)
This is the other reason I reject the notion of Original Sin, because it keeps us in a pre-Christian state of mind where we are hopeless and helpless to overcome our darker tendencies. The Good News is that Christ empowers us to live (abide) in the life of Christ and learn to participate in his Divine nature.
In other words: We all have the potential for both good and bad thoughts/actions, but if we abide in Christ we can start to experience our Divine Potential.
The emphasis, then, is not on our sinfulness, or our tendency to fail, but on our awesome ability to be like Christ (which is the whole point of the Gospel of the Kingdom).
We are not only called to walk as Jesus did, we are empowered to do so, and have been given "everything we need for life and godliness."
So, rather than fixate on our sinful potential, the shift we need to make is to focus on our divine potential.
You are not a sinner, even if once in a while you sin. You are a child of God who is made in this Divine image, and you have been given everything you need to grow into this new nature today.
You have a Divine Potential. Start living in that reality as soon as possible.
Why not right now?
**
Keith Giles was formerly a licensed and ordained minister who walked away from organized church 11 years ago, to start a home fellowship that gave away 100% of the offering to the poor in the community. 
His new book "Jesus Unbound: Liberating the Word of God from the Bible", is available now on Amazon and features a Foreword by author Brian Zahnd.
He is also the author of the Amazon best-seller, "Jesus Untangled: Crucifying Our Politics To Pledge Allegiance To The Lamb" with a Foreword by Greg Boyd.
Keith also co-hosts the Heretic Happy Hour Podcast on iTunes and Podbean. He and his wife live in Meridian, Idaho, awaiting their next adventure.
BONUS: Want to unlock exclusive content including blog articles, short stories, music, podcasts, videos and more? Visit my Patreon page.