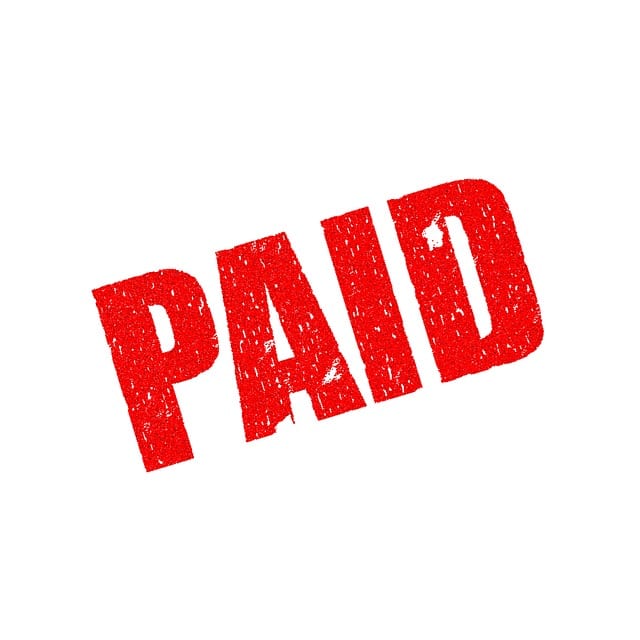 The Christian idea of the Atonement is quite often a collection of mixed metaphors. We sometimes talk about being redeemed from our sins, or say that Christ paid our debt on the cross. But sometimes we also say that God has forgiven our sins and erased our debts. So, which is it?
As my friend Chuck McKnight points out, forgiving a debt is not the same thing as paying ransom. Either you pay someone what you owe them, or they just forgive the debt and you pay nothing. You can't have it both ways.
Here's how Chuck explains it:
"Throughout the New Testament, one of the most important themes is that of God's forgiveness of our sins:
"In him we have redemption through his blood, the forgiveness of our trespasses, according to the riches of his grace that he lavished on us." (Ephesians 1:7–8, NRSV)
"He has rescued us from the power of darkness and transferred us into the kingdom of his beloved Son, in whom we have redemption, the forgiveness of sins." (Colossians 1:13–14, NRSV)
"I am writing to you, little children, because your sins are forgiven on account of his name." (1 John 2:12, NRSV)
And even in the Old Testament we see this theme come through:
"If you, O Lord, should mark iniquities,
 Lord, who could stand?
But there is forgiveness with you,
 so that you may be revered." (Psalm 130:3–4, NRSV)
But according to penal substitutionary atonement, God is unable to simply forgive sins. In this paradigm, God's "justice" is such that he cannot allow sins to go unpunished. So the only way he can "forgive" our sins is to punish Jesus instead of us. But this is not forgiveness at all, nor is it truly justice.
To forgive someone means to release them from their debt. If they are released from their debt, then there is no longer any need for payment to be made. Alternatively, if payment is made, then there is no longer any need for forgiveness. You can either have payment or you can have forgiveness, but you cannot have both.
God would be well within his rights to demand payment for sins. But if God demanded payment for sins, then he could not also forgive them. If God punished Jesus in our place, then we would no longer need to be forgiven, and the whole concept of God's forgiveness would be a sham.
But Jesus reveals a God who truly does forgive sins. On several occasions during his ministry, Jesus drew the ire of the scribes and Pharisees by forgiving sins on God's authority, and not once did he also demand punishment for them (Luke 5:20, 7:48, 23:34, etc.).
Furthermore, Jesus taught his disciples to always forgive those who sin against them, up to seventy-times-seven times (Matthew 18:21–22). Did he mean for his disciples to offer forgiveness only if they also received payment? Of course not! Such a notion is quite obviously absurd when applied on a human level. But is it any less absurd to think that our forgiveness ought to be more extensive than God's forgiveness?
No. Jesus shows us that God truly forgives sins, which means that he does not demand payment for them. Jesus' death on the cross was a crime that we committed. It was not God's punishment." [Chuck McKnight; "Exhaustive Reconciliation" Blog post]
I couldn't agree more with Chuck on this one. What we see in Christ is one who forgives sins automatically. God's attitude towards sin is simply this: God forgives.
Notice how the Apostle phrases it:
"God was in Christ reconciling the world to Himself, not counting our sins against us." (2 Cor. 5:19)
And furthermore, since we know that God is love, it's even more scandalous when we read that "love keeps no record of wrongs" in 1 Cor. 13.
Notice how, when Christ forgives the sins of the lame man lowered through the roof by his friends, he not only does so apart from being asked to forgive, but the people standing around marveled at the authority that Jesus had to forgive sins – even more so than they were amazed at the power to heal! Notice how they responded: "When the crowd saw this, they were filled with awe; and they praised God, who had given such authority to man." (Matt. 9:2-8)
What "authority" are they amazed about? The only "authority" in debate according to this passage was the "authority to forgive sins."
Jesus commands us to forgive others when they sin against us. He does so on the basis that this is how God responds when we sin against Him. Because we have been forgiven, we should forgive.
So, how does God respond to sin? God forgives sin. Period.
We also are encouraged to forgive freely, because we have freely received this same forgiveness.
Forgiveness is not about receiving payment. If we forgive our debtors, it means we do not receive whatever it is we believe they owe us. We just let it go.
Jesus freely forgave sins all throughout his ministry on earth. He even forgave the worst possible sin imaginable – Deicide – with these simple words: "Father forgive them. They don't know what they're doing."
We are all forgiven. Christ has declared us forgiven. God does not count our sins against us. God keeps no record of wrongs.
Our chains are gone. We are free.
You are forgiven. Go and do likewise.
**
Keith Giles was formerly a licensed and ordained minister who walked away from organized church 11 years ago, to start a home fellowship that gave away 100% of the offering to the poor in the community. Today, He and his wife live in Meridian, Idaho, awaiting their next adventure.
His new book "Jesus Unbound: Liberating the Word of God from the Bible", is available now on Amazon and features a Foreword by author Brian Zahnd.
He is also the author of the Amazon best-seller, "Jesus Untangled: Crucifying Our Politics To Pledge Allegiance To The Lamb" with a Foreword by Greg Boyd.
Keith also co-hosts the Heretic Happy Hour Podcast on iTunes and Podbean. 
BONUS: Want to unlock exclusive content including blog articles, short stories, music, podcasts, videos and more? Visit my Patreon page.